Women-owned businesses were an anomaly back in 1972 when the U.S. Census Bureau first reported data on minority and female-owned businesses. But that's changed: "Over the course of nearly half a century, women have gone from owning 4.6 percent to 40 percent of all businesses," according to The 2018 State of Women-Owned Business Report.
The study, which was based on data from the Census Bureau Survey of Business Owners, also found that 13.1 percent of women-owned businesses are owned by 25-34 year-olds. What is powering this wave of entrepreneurship? I talked to five young women business owners about their ventures to get some insight. For these entrepreneurs, running their own companies gives them more than just control over their destinies. It offers them the opportunity to make a difference by helping others.
Igniting Pride in Her Community
Growing up a proud Chicagoan, Raven Smith, 21, was dismayed by her hometown's reputation as a violent city. So, at the age of 16, Smith decided to alter the perception of her city by starting Straight From the GO. 
"I created a t-shirt mirroring the Chicago flag. I wanted a shirt that could be worn with great pride," says Smith, who trademarked the phrase Straight From the Go.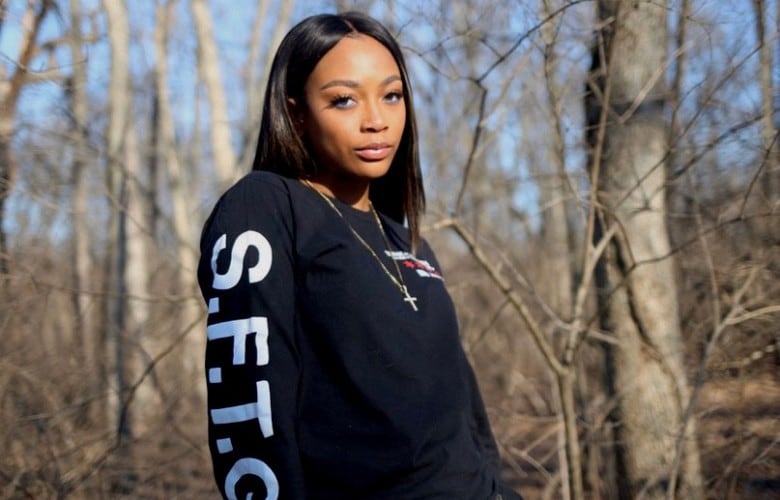 Raven Smith
The message resonated with so many people that Smith was contacted by former Mayor of Chicago Rahm Emanuel and local TV stations to talk about her vision for positive change.
Since Smith started the company in January 2016, Straight From The GO has grown from selling t-shirts out of her car to being sold in more than 50 stores.
"I'm so elated that Straight from the GO has partnered with the city of a Chicago," says Smith, currently a student at the University of Missouri.
Her parents manage the stores, while Smith continues to be involved as she completes her studies. 
"People assume you work less when you're the CEO, but it's the opposite. I'm constantly creating and pondering new ideas," she says. "Straight From The GO has touched so many individuals. My greatest desire is to motivate and inspire young adults and let them know that one voice that becomes the voice of hundreds, thousands and millions can truly change the world."
Encouraging Others to Do What They Love
Baking cookies has been a hobby of Chelsea Branscum since she was a child, making sugar cookies with buttercream icing alongside her mother. Turning her hobby into a business was a natural fit that also acted as a form of self-care. 
"I needed a way of coping with newly diagnosed anxiety and depression," says the 24-year-old baker and owner of Chels the Baker. "I've always had an entrepreneurial drive and creative spirit, so a creative outlet that occupied my hands and mind got me excited about something again."
After years of family and friends urging her to turn her love of baking into profit, Branscum opened her business on Valentine's Day 2019.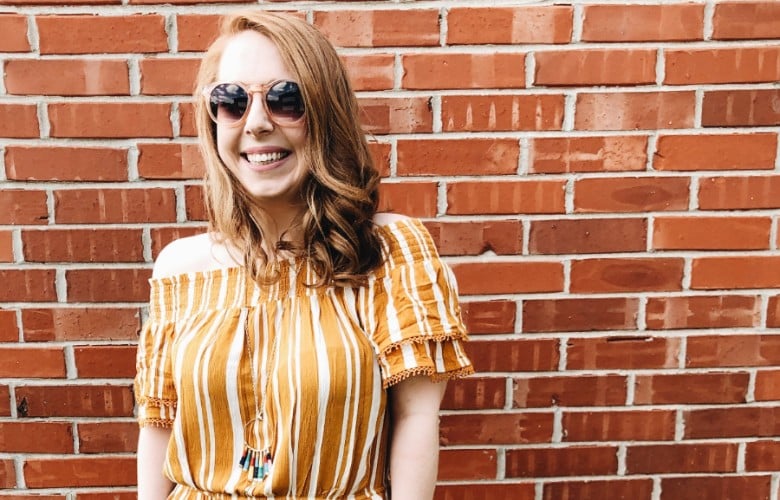 Chelsea Branscum
"I tried starting several companies prior, but I never felt a true passion until this business," she says. "I had some cookie baking and decorating skills and felt I could take on any competitors in town. My skill has grown immensely in the past year as I've made cookies for a wide variety of customers I've gained through word-of-mouth and social media."
Branscum, who currently bakes in her 800-square-foot apartment under Missouri Cottage Food laws, plans to eventually open a full-scale bakery. She encourages other young women to embrace their passions, for the good of themselves and others.
"I was afraid to open a business because I'm young, but I'm so glad I did, because the business has helped me and brought so many smiles to customers' faces. Now I look forward to all the years ahead of me," she says. "Who knows what they'll hold? Women have so much more strength than we give ourselves credit for." 
Branscum offers these tips for successfully running a business venture that speaks to your heart:
"Find your supporters and mentors and be open to their advice. Give products away to spread the word about your business," she says. "I've found generosity to be a boomerang. Also make sure to define your customers so you can develop products they'll love and buy."
Breaking the Mold and Defying Stereotypes
As a young girl growing up in Jaipur and Mumbai, India, Charu Sharma, 27, knew she wanted to live a life different from the women in her family.
"I watched the women put everyone and everything else before themselves," Sharma, now an award-winning tech entrepreneur, author and documentary film producer, says. "They gave and gave to the extent that they had no voice, no identity. It became important to me to build an inspiring career to set an example and break the mold."
Sharma never thought she'd leave India until family friends told her about the U.S. liberal arts education system.
"I liked the idea of exploring a variety of disciplines before deciding my major and career path," she says. "Without telling my parents, I applied to some U.S. colleges and luckily received scholarships."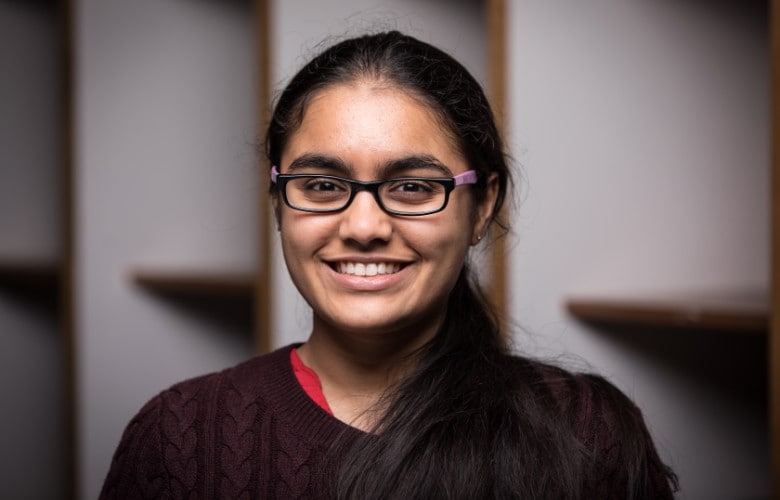 Charu Sharma
In college, she worked two internships for young South Asian-American founders. Working for company founders who were just a few years older and who also looked like her inspired Sharma to start her own businesses connecting founder to freelancers and university students to alumni while still in college.
"Had it not been for certain mentors who opened doors for me," she say, "I might be a stay-at-home mom of two in India today. There's nothing inherently wrong with raising your family full-time, if it's your choice, but for women like me who want to be more than a daughter, wife and mom, it's important we have the freedom and infrastructure to get the same economic opportunities that men do."
Learning from Life Experience to Help Others
When Kayleigh Christina Clark, 28, went back to school while working full time to become a holistic nutritionist and coach, her hectic lifestyle created several health problems, including seemingly incurable cystic acne. 
In her search for treatment, Clark met her now business partner Danielle Gronich, owner and founder of San Diego Acne Clinic. The duo went on to develop CLEARstem Skincare, a skincare program for adult acne sufferers. The self-funded company has seen substantial growth since it launched in 2017.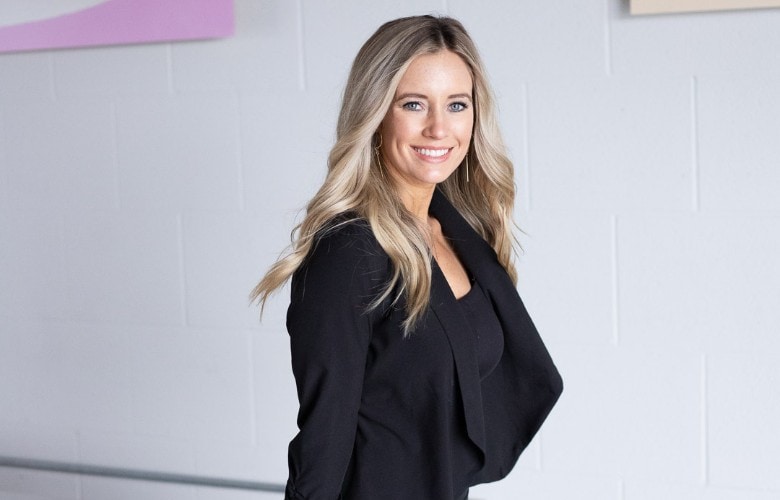 Kayleigh Christina Clark
CLEARstem is just the latest in a life-long entrepreneurial streak for Clark. She ran her first business, a lemonade stand, at the age of 7, and by 13 had a cleaning business with some of her friends.  
"Nothing is more valuable than learning from your experiences, and then using that knowledge to help others with your business endeavors," says Clark.
But in order to help people through your company, you have to think of any "mistakes" made along the way as valuable learning lessons, Clark says. Then, despite any perceived challenges, you have to keep moving forward.
"Never give up," she says. "A mentor once told me, 'The only way you fail is if you stop.' I've always remembered that."
 I was afraid to open a business because I'm young, but I'm so glad I did, because the business has helped me and brought so many smiles to customers' faces. Now I look forward to all the years ahead of me.
—Chelsea Branscum, owner, Chels The Baker
Making Fashion Accessible to Everyone
Growing up in Miami, Florida, Azalea Michaels, 28, owner of ClothingRIC, was influenced by the beauty and diversity of the city.
"Since Miami was a tourist hub, I saw people from many backgrounds. One thing that drew my attention was how they dressed," she says. "This spurred an interest in fashion that stuck with me."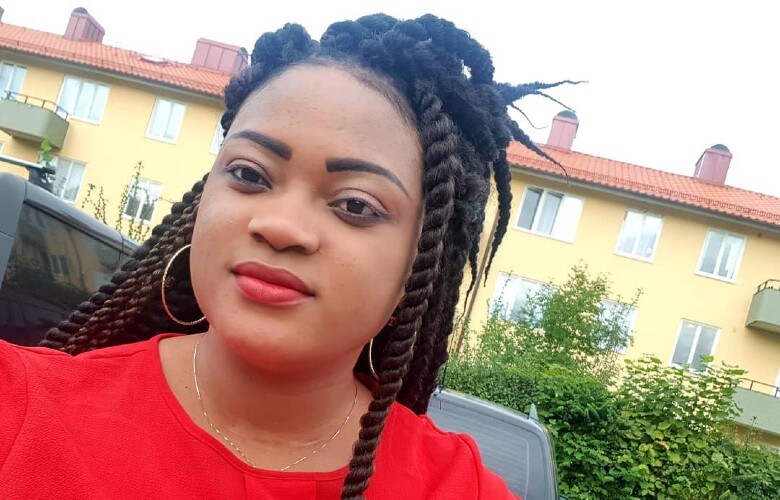 Azalea Michaels
While in college in 2014, Michaels found that she and her friends wanted to enjoy fashion items they couldn't afford. Searching online for discount codes, she soon discovered that many of them didn't work.
"That motivated me to establish a genuine clothing coupon website, so I started ClothingRIC in my dorm room," she says. "The website makes fashion affordable by helping fashion lovers get discounts on their favorite clothing brands."
Michael's company started by hosting coupons from emerging retailers, but has since partnered with major players in the fashion industry.
"This year, we've expanded beyond fashion to incorporate coupons from other categories," she says.
Michaels finds it gratifying to know that she's helping people enjoy luxury fashions they might not otherwise be able to afford.
"My mission is to make fashion affordable to the masses," she says. "If you're someone who lives paycheck to paycheck, you have as much a right to stay stylish as any affluent person."
Read more articles on leadership.
Photos: Getty Images, Raven Smith, Chelsea Branscum, Charu Sharma, Kayleigh Christina Clark and Azalea Michaels