With a father navigating the worlds of business and government in D.C. as the president and CEO of the U.S. Black Chambers (USBC), Ron Busby Jr. knew about the smoke-filled rooms where deals happen – the places of access and handshake deals. He wondered, "What does it mean to ensure that if you're not in the room, you're still represented?" By creating a digital platform, Ron Jr. knew he could expand the reach and support of Black businesses.
In conversation between father and son, the idea emerged to leverage tech tools developed by Ron Jr.  and three co-founders, along with USBC's advocacy across 140 chambers in 38 states, to build the best digital platform and community to support Black-owned businesses and address the nuanced buying concerns of corporations and consumers. The Busbys had a vision: to address generational economic problems impacting Black Americans through everyday solutions.
Their nonprofit organization, ByBlack, is driven by a two-part mission: to find and support Black-owned businesses, creating meaningful economic opportunities for Black people; and to empower Black enterprises to grow and thrive through strategic partnerships and a free national certification process. The no-cost digital platform is a vehicle for removing barriers to entry.
There is a through line connecting the lineage of people trying to solve problems for Black businesses and Black people through economic conversations. [...] This is our way of passing the baton.
—Ron Busby Jr., co-founder, ByBlack
Amplified by resources and investment from American Express, ByBlack now includes 24,000 listings and 500 certifications and counting, representing what Ron Jr. calls the "diverse universe of Black-owned businesses, from cupcake bakeries to folks who make widgets for airplanes."
"Through ByBlack's free national certification, we are democratizing access, especially to spending by the U.S. government, the world's largest consumer," he says. As a step toward improving access to federal contracts, ByBlack introduces vetted members to government agencies and partners for potential buying and bidding opportunities. ByBlack also connects certified businesses to corporate partners looking to diversify their supply chains and meet new service providers. 
Organizations and companies across the U.S. recognize the certification as a way for businesses to differentiate their Black-owned status. "This is just the start of the kind of network and entrepreneurial empowerment we can provide as we grow this solution and community," says Ron Jr. "We help to facilitate opportunities for businesses with valuable products and services that simply need greater exposure."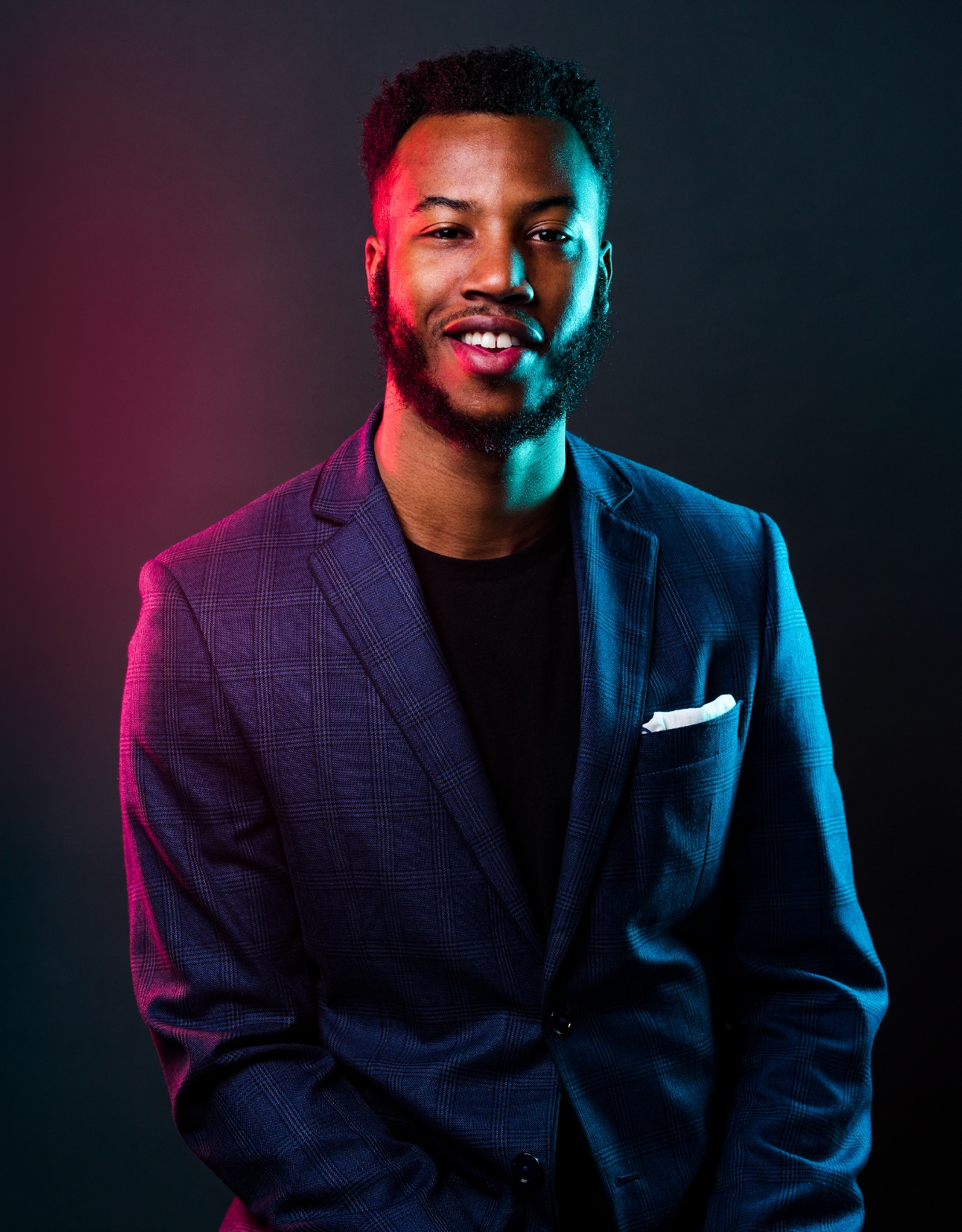 Ron Jr.
To gain ByBlack certification, businesses undergo a thorough but efficient application process consisting of a virtual interview, assessment of tax documents, analysis of articles of incorporation via APIs, and other tech-enabled steps. As the ByBlack team works through thousands of applications, they are motivated, says Ron Jr., by so much excitement around "a platform built by Black folks and for Black folks and about Black folks."
Committing to Support for Black-Owned Businesses
The ByBlack directory and certification process were in development prior to the social justice movement of 2020 and Ron Sr. observes, "Because of the social unrest that followed, American consumers, especially Black consumers, wanted to support the Black Lives Matter movement by supporting Black-owned businesses. So ByBlack has received a great deal of support from consumers, as well as corporations. I'm really pleased that American Express saw the need, as well as the opportunity, to participate in ByBlack to really give it necessary exposure."
In a June 2020 statement, the USBC urged corporations to buy at least 15% of their inventory from Black suppliers, continuing their longtime advocacy for supplier diversity. In 2021, the White House announced its goal to increase the share of federal government contracts going to small disadvantaged businesses by 50 percent by 2025. (In FY 2020, just 1.7% of federal contracting dollars went to Black-owned small businesses.) 
In response to corporate or government leaders who say, "We'd love to increase our spending with Black-owned businesses, but we just don't know who to reach out to," Ron Sr. used to make phone calls and introductions through personal contacts. And now? He can point them to a clear, robust, and vetted national directory: ByBlack.us.
A ByBlack Success Story
According to a 2021 McKinsey report, "For Black-owned businesses […] preexisting inequities have been compounded by the economic crisis brought on by the [COVID-19] pandemic." To address this inequity and support Black-owned businesses during the 2021 holiday season, American Express teamed up with a handful of influencers and business leaders to create the ByBlack Bazaar pop-up marketplace in Los Angeles.
Featuring 15 local and national brands – including SKNMUSE, a premium skincare line designed for people of color – the marketplace provided space for Black-owned companies without a brick-and-mortar presence to connect with customers.
In a February 2022 video, Ezinne Iroanya-Adeoye, founder of SKNMUSE, says, "We are so proud of our ByBlack certification because it has exposed us to opportunities we didn't even know were possible. We've been able to connect with a community of people who look like us and have similar interests and concerns and have them walk with us on this journey as we overcome challenges."
Though exposure gained from the pop-up, SKNMUSE was featured by Vogue and other media, and the company's revenue grew by 200%. Thanks to the pop-up weekend, December 2021 was their best month, enabling SKNMUSE to hit six figures in its second year.
Building a Network of Trust
How does the father-son partnership driving ByBlack work? The Busbys admit that they often disagree on process, but ultimately always agree on principles. "We trust each other enough to know our own gaps," says Ron Jr. "We can say to each other, 'Get out of my way, and I'll get out of yours.' This builds confidence and humility."  
Their multi-generational solutions echo Ron Sr.'s experience working with his own father, whose janitorial business had five employees: Ron Sr.'s mother, father, two sisters, and himself. Starting in the 1980s, Ron Sr. grew the team to 1,500 employees.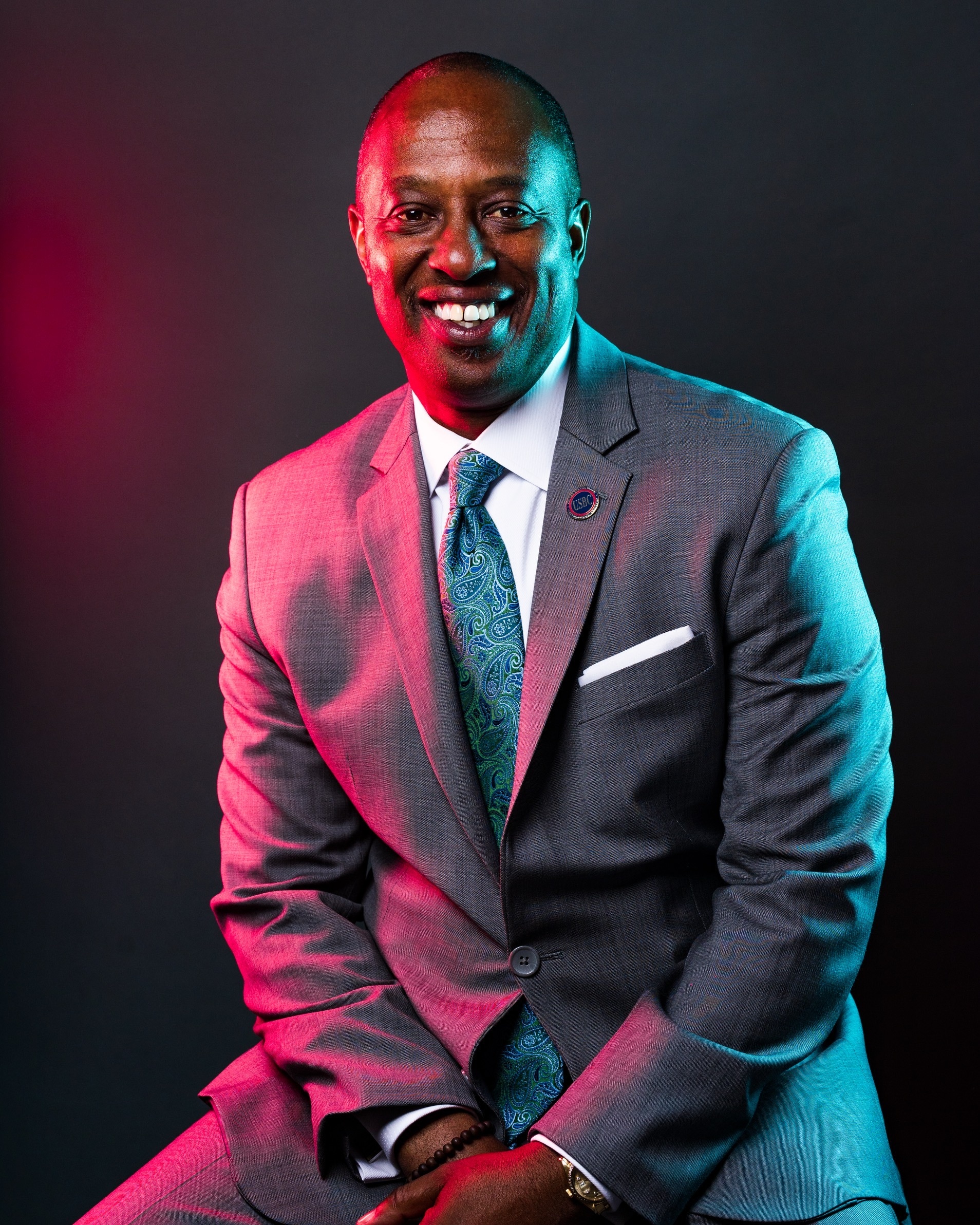 Ron Sr.
Ron Jr. also sees his work as building on the experience and expertise of those who came before: his father, other Black entrepreneurs, and those businesses included in The Green Book, the segregation-era travel guide that identified establishments that would accept African American customers.
As ByBlack grows, Ron Jr. envisions the owner of a barbershop in Atlanta connecting through the platform to another barbershop owner in D.C. or Oakland and asking: What software are you using? How are you navigating PPP loans?
"There is a through line connecting the lineage of people trying to solve problems for Black businesses and Black people through economic conversations," he says. "This is our way of passing the baton."
Photo: American Express