Neal Schaffer is a social media strategy expert. He was named one of marketing's 10 biggest thought leaders by CMO.com and recognized as a Forbes Top 50 Social Media Power Influencer two years in a row as well as a Forbes Top 5 Social Sales Influencer. He is the author of three social media books, including Maximize Your Social: A One-Stop Guide to Building a Social Media Strategy for Marketing and Business Success. As a social media consultant and international speaker, Schaffer helps companies and professionals become more successful at using social media to market their business. Recently, I had the pleasure of interviewing Schaffer on how business owners can maximize their Twitter marketing.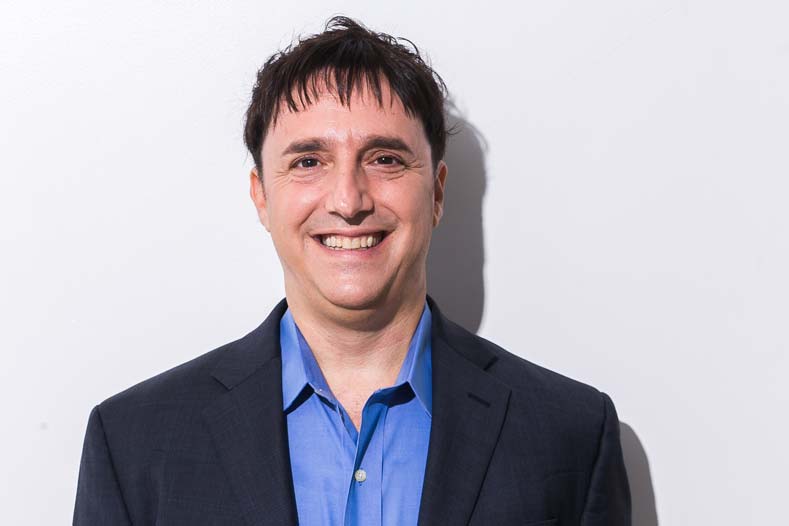 Neal Schaffer
What advice can you give business owners who want to use Twitter marketing for their business?
It's important to have a very clear objective as to why you're using Twitter. Social media strategy, as I wrote in Maximize Your Social, begins with that objective. You need to be very clear because, ideally, it's where you're going to lead people. That's going to be the link in your bio. If you want to generate leads, that link goes maybe to an e-book, a webinar or a white paper. If you want to make more sales, that link maybe goes to your product catalog or a special discount for Twitter followers. Whatever it is, that's what you begin with.
Next, you need to think about engaging with others using your content. Ask yourself, what is the information that my target customers would be looking for if they were searching on Twitter, rather than Google? What makes my target customers tick? Where do they go for information, i.e. who might they be following on Twitter? Once you figure that out, you begin to create your content strategy for Twitter.
Asking yourself those core things are going to really help you create a great content strategy. This will allow you to start sharing different types of content and seeing what people engage with. Sharing content regularly on Twitter is a necessity to build a community over time and get noticed.
After you do that, it's important to look at the frequency of your tweeting. Try to categorize your content to see what performs better on Twitter and optimize over time. If you get constant engagement and, more important, you begin to see positive trends in your activity from Twitter back to your website, increase your posting frequency to see if it will further increase website activity. If you follow these instructions, you're going to get a lot more engagement than you could organically on Facebook, whose EdgeRank algorithm to determine what appears in the News Feed is much more severe than what Twitter has.
You also need to consider spending on an advertising budget on Twitter. And I say that because the days of just organically tweeting and getting found are gone. The bigger you become on Twitter, the more organic leads and conversions you may get. I would highly recommend creating a budget that's going to help you create a targeted community, to begin with. It will help your community and others on Twitter not only find you over time, but also find those promotions that you want people to discover when you're tweeting.
What are some of the most effective ways to directly engage with various audiences on Twitter?
Twitter gives you the ability to send what I like to call "social signals." With a Facebook page or a LinkedIn company page, you really can't engage with others unless they engage with you. After all, you can't friend someone from your Facebook page, right?
But you can do this on Twitter. And what I mean by this is you can follow anyone you want. There's no difference between a company page and a personal profile. And it's the same for Instagram which makes them very exciting platforms for social media marketers. So, there's a lot of different ways to engage with your Twitter audience. Following your target audience is one way of engaging with them. Re-tweeting their content is obviously another way. Proactively reaching out to them and reactively responding when they reach out to you is another thing to do to engage with them.
I don't think one way is more effective than others. Twitter gives you the tools to do more than you can on other more rigid social networks. So it comes down to understanding the fundamental difference between Twitter and Facebook or LinkedIn, leveraging that and really humanizing your social media and engaging on Twitter as if you're a person. Because Twitter allows you to do that. And every business should be taking advantage of all those different social signals that are at their disposal. 
What are your top tips for making good use of Twitter analytics?
The first is to categorize your content. I categorize my content in a few different ways. One thing I like to do is to hashtag my content according to different subjects that I want to publish content on, that I've written books on or that I want to be known for as an expert. So it could be #Instagram, it could be #LinkedIn; it could be #influencermarketing or #socialselling.
Now I can go in Twitter analytics and compare and contrast my content categories. I like to export 30 days' worth of content to see how it's doing, and I like to do different sorts to see how my tweets are doing. You can look at "reach" or "mentions." I like "clicks." I think clicks is the ultimate thing that many businesses will be most interested in, especially smaller businesses that are just starting their Twitter marketing efforts. And now I can analyze what types of content are getting the most and the least amount of clicks and what my community is just not engaging in. I can then decide if I should just stop publishing some type of content altogether on Twitter. This is necessary to become more effective in your content publishing on Twitter. So that's really my number one top tip.
Sharing content regularly on Twitter is a necessity to build a community over time and get noticed.
You can use Twitter analytics to delve into more detail on "What time of day should I tweet?" etc., but I try not to get lost in the weeds. Obviously, for larger companies, there are analytics platforms like Simply Measured that will save you a lot of time, and even social media dashboards like Sprout Social will give you analytics [that] will help you save time and be revealing.
Really try to use Twitter analytics to find out what type of content is the most engaging. Let that lead you to optimize your content strategy on Twitter. But don't go overboard on all the details and get lost in the weeds!
What are the latest ways seasoned Twitter users can step up their Twitter marketing efforts?
I think that the most seasoned Twitter users will try to do a combination of things. They will accelerate the frequency of publishing. And this becomes the challenge. What it comes down to is being able to curate enough content if you don't have enough published content yourself to be able to publish more frequently.
I think another thing that seasoned Twitter users do in order to help bridge that gap is to republish content that they have already republished in the past, at a certain frequency, to get more engagement for that same content. It can be their own content. It can be curated content. The reason behind that is not everybody on Twitter is looking at the same content at the same time. And that's why it's critical to experiment with republishing content. Maybe it's just every month you republish the same content. But I think that's something that you should be looking to do if want to step up your Twitter marketing efforts.
Another tactic is to frequently follow more people. Maybe you've only been following 10 people a day. Increase that to 20 people a day, or 50, or even 100, whatever it is. Once again, consider increasing the frequency of your activities on Twitter.
The other thing that I would look at is Twitter ads. You can really leverage the custom audience capability that Twitter ads provide you. Make sure you have the tracking and conversion pixels installed on your website. Twitter provides a snippet of code that you can embed in the HTML of a website. Be sure you're measuring conversions. Also, ensure that you're uploading your email data and that you're utilizing those custom audiences. Experiment with re-targeting campaigns, experiment with campaigns to your email database in addition to just good old Twitter campaigns. Try to see—through A, B, C testing—how you can get more for your Twitter marketing budget using Twitter ads. As you can see, I am a big fan of Twitter ads and my clients have found immense value in them.
I see a variety of Twitter Chats sprouting. What are one or two you would recommend for business owners who want to engage in Twitter marketing?
There's a great one called #TwitterSmarter that you should look at. Also look at #SproutChat. Those are two that I would definitely recommend. There's tons of them out there, though. It's not limited to just those two. Do a search for your industry of different keywords and different hashtags. Over the course of time, you're probably going to find out about a chat that one of your competitors might be hosting for your industry.
Twitter chats are really great ways to network and get your message out to a lot of people that may not be following you, but might see your content because they're following the hashtag of the Twitter chat.
Check back next week for more of Neal Schaffer's tips on how to effectively use Twitter for your business.
Read more articles on Twitter.
Photo: iStock, courtesy of Neal Schaffer