Image: Courtesy of Sew Creative Lounge
Amid a global pandemic that has prompted cities and states to impose restrictive lockdowns, racial-justice protests have energized businesses — and society —to acknowledge and address systemic inequities that have long impacted the Black community. For Black business owners, maintaining a business through the community upheaval and the quarantine that has disproportionately affected the Black community has been nothing short of a difficult task.
However, despite the uncertainty and the personal financial hardship, Black-owned businesses have been finding ways to sacrifice to support their community — and contribute to a better society. These stories of a Washington D.C. sewing center, a Chicago-area brand marketing and design firm, and a Memphis streetwear company demonstrate how Black business owners have been shifting their focus to address the pandemic while also stepping up to help the Black Lives Matter movement.
Community Threads
Cecily Habimana learned how to sew from her mother when she was a child. By the time she got to high school, she had been creating custom designs for friends. In 2012, Habimana launched her contemporary women's clothing line, Simply Cecily, selling online and in Washington D.C. and Baltimore-area retail shops. In 2017, she opened Sew Creative Lounge in Mount Rainier, Maryland. The studio provides sewing classes, sewing summer camp and "Sip and Sew" events. The space also sells African fabrics that accent her designs, among other sewing supplies.
When she was forced to close her studio in March 2020 because of COVID-19, Habimana quickly took photos of her supplies and opened an online sewing supply store. She began making masks from some of her colorful African prints. When the Washington Post ran a photo of her masks the day before the CDC recommended that everyone wear a cloth face cover, her shop was flooded overnight with 3,000 mask orders. "I hired back staff between D.C. and Chicago [where she ran satellite Sip and Sew events] and we worked for two to three weeks to catch up," Habimana says. "We also donated close to 800 masks to community organizations and health care workers."
Over the past few weeks, Habimana has seen an increase in sales on her Simply Cecily website. While the Sip and Sew events have been postponed, "the good news is that we are expanding the fabric and sewing supplies," says Habimana. "I can be a supplier option for those who want to buy Black for crafting and being creative."
When the protests started in Washington D.C., Sew Creative Lounge wasn't affected because the activity was concentrated downtown and near the White House. Habimana felt compelled to support the movement in some way, so she donated masks to protesters to help protect them from COVID-19. "I wanted to do something; this cause is important. The thing about the protests is that it's bringing things to light. It could change the response of how people respond to Black people," she says.
Spreading The Message
Although he started his career in tech, Darien Marion-Burton has always loved helping people, whether it was with styling advice or developing a bespoke marketing campaign. He started the DM Burton brand marketing and design firm in 2018 after being laid off from his tech startup job. "I really loved my job in tech, I was head of marketing but I had an idea I wanted to execute," he says. That idea was a boutique firm that offers individualized approaches to social media, web design and marketing plans. "We are big fans of relationship building, instead of creating a brand and just leaving," he explains.
The five-person company operates remotely so when the pandemic kicked off, they didn't experience any negative effects. In fact, DM Burton has gained seven new clients since March. The new business prompted Marion-Burton to work 16-hour days, but when the Black Lives Matter protests started up, he paused to consider how his firm could help. "We took a long, hard, look at what we could do as a business and we decided that we needed to share our knowledge. One of the reasons that Black businesses don't survive is access to knowledge," says Marion-Burton.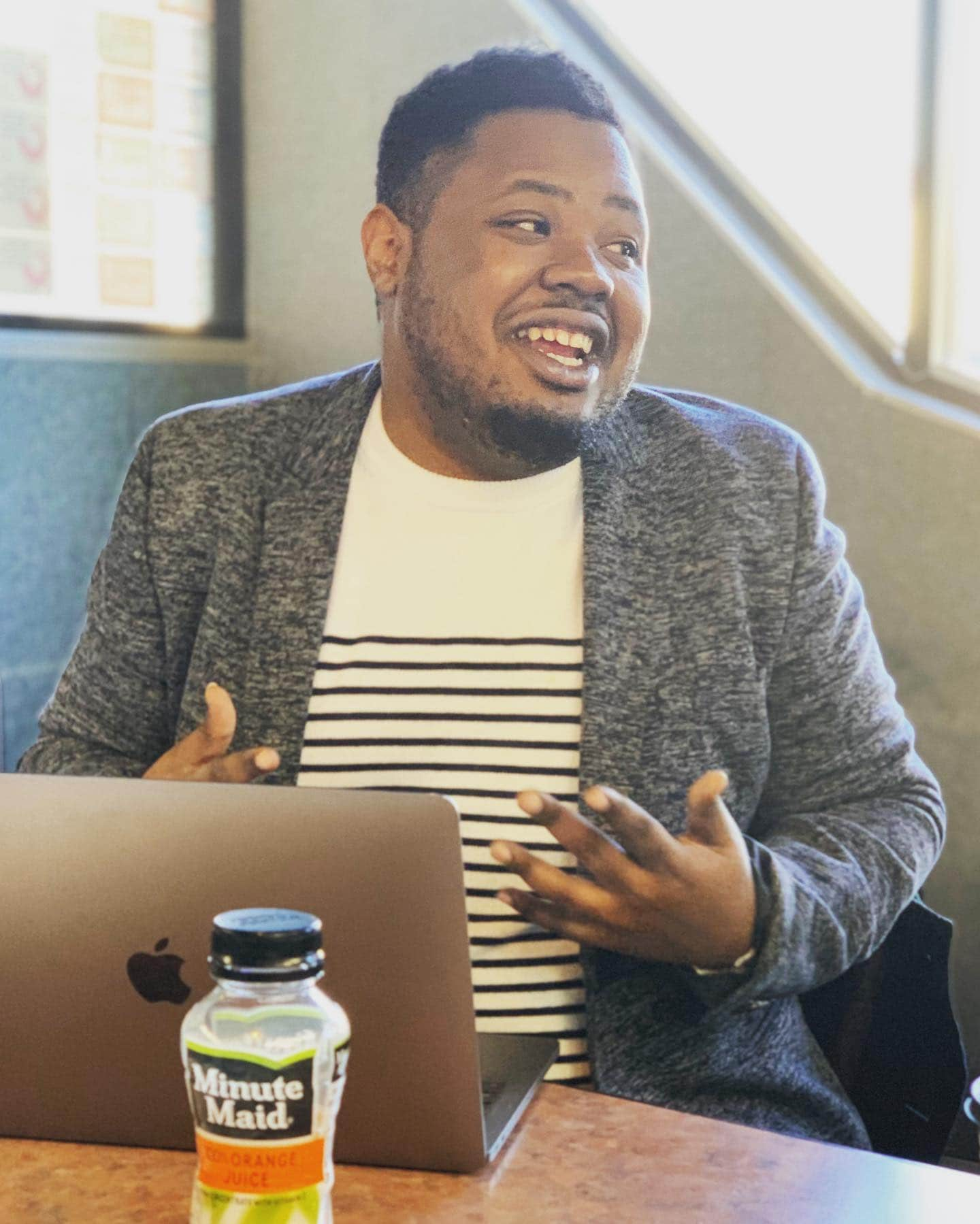 Image: Courtesy of DM Burton
The company launched a free consulting plan for Black-owned businesses earlier this month. The offering includes an introductory consultation, strategy and analysis, content creation and a follow-up meeting. "We didn't see anybody addressing these things and we wanted to provide actionable tools that business owners can use," he says. "My big thing is empowering Black businesses and creating a path to economic freedom." 
Although the free consulting is a major way that DM Burton gives back to the community, it's not the only way. Both Marion-Burton and his director of operations have led protests in Oak Park, Illinois and the West Side of Chicago. "We are attacking this from different levels," says Marion-Burton. "Protesting matters, creativity matters, representation matters and amplifying our voices really matters."
Making Creative Change
Know Definition offers streetwear from a Black woman's perspective, displaying pop culture references and fashion trends in contrast to the predominantly men's styles of most streetwear brands. "We are the trendsetters, we make everything hot. My brand represents Black women's style and culture," says Know Definition's creator, Charlisha Renata. She started the online shop three years ago when she designed a graphic silhouette of a woman with an Afro that went viral. In response to the demand, she created a line of tees, sweatshirts, earrings and headwraps that celebrate Black culture. "It's a showcase of self-discovery, self-love and Black culture through style," she explains.
I wanted to do something; this cause is important. The thing about the protests is that it's bringing things to light. It could change the response of how people respond to Black people.
–Cecily Habimana, founder, Simply Cecily and Sew Creative Lounge
Renata designs in her South Memphis home studio and when the pandemic hit, she whipped up a line of creative masks. She also participated in community initiatives to give out food and masks.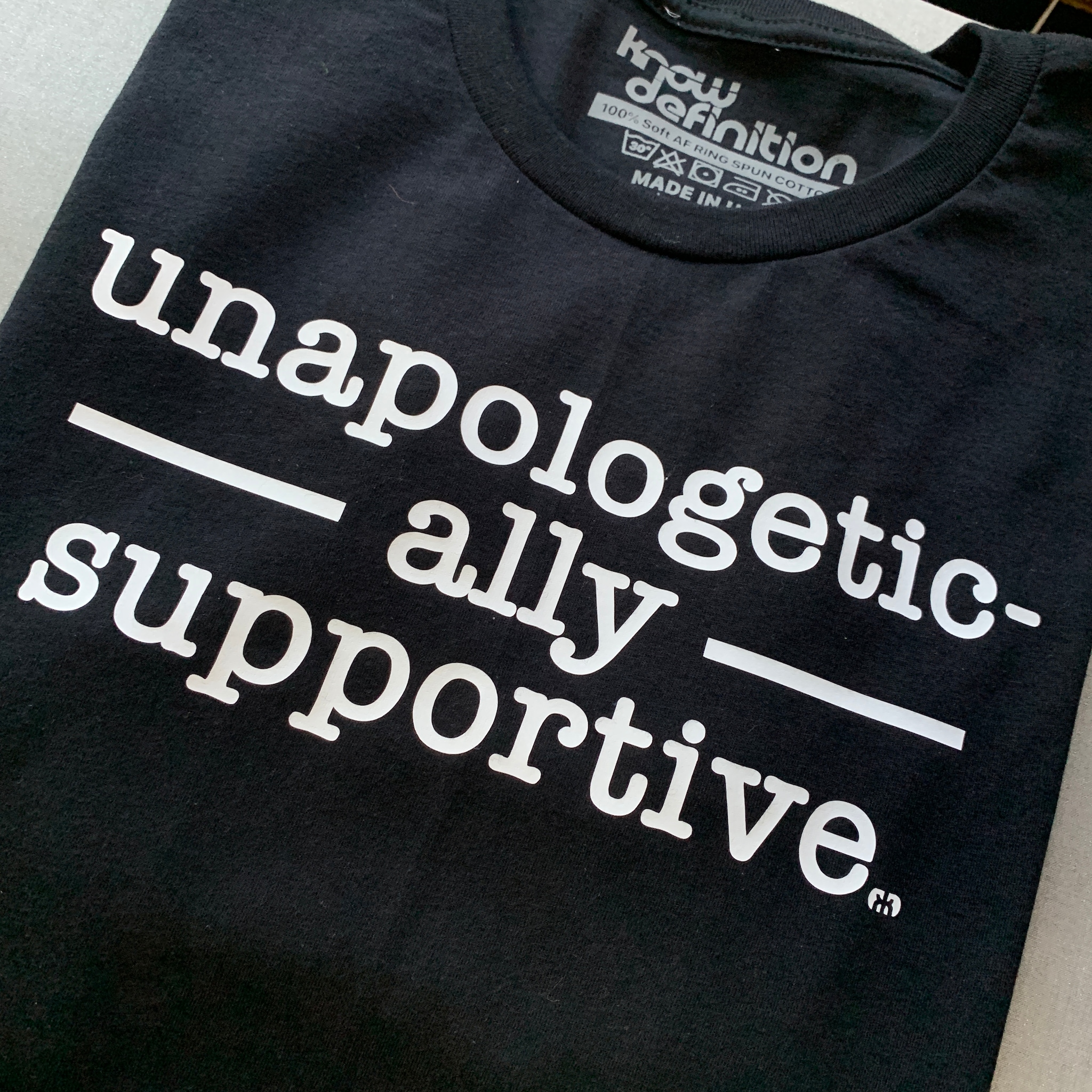 Image: Courtesy of Know Definition
When the protests started, Renata unleashed her emotions in her designs. "I was really angry about what was happening. We are in a never-ending cycle of trauma as Black Americans. I made a shirt that went viral on Facebook. It says, 'We should not have to run for our lives while jogging for our health.' My medium is clothing, that's how I make statements," she says. She also attended civil disobedience training at the National Civil Rights Museum. "I'm willing to do what I need to do until there is justice," she says. She had already designed tees for the Memphis chapter of Black Lives Matter but also started donating proceeds from her sales to the BLM bailout fund.

A tee with a woman's fist had surged in sales on Know Definition's site, but Renata did not anticipate the success of her ally shirts, which read "unapologetically supportive." "I created the ally shirt and it has taken off really well," she says. "The ally shirt has brought white customers that are sending emails thanking me and saying that they support me. It's brought a spotlight to my business and made people more aware of Black businesses and what we offer."