In the fall of 2009, with the economy reeling from the fallout of the financial crisis, 25-year-old Luke Holden decided he wanted to open a seafood shack. He was a few years into a budding career on Wall Street but believed that New York City — the center of the food universe — deserved a fresher, more tender lobster roll, ones that tasted more like the ones he could get in his native Maine. The belief prompted an entrepreneurial wager — he found a business partner in a freelance food writer he found on Craigslist and braved an uneasy economy to open a 200-square-foot takeout restaurant in the East Village called Luke's Lobster.
The gamble paid off. Over the next 11 years, Luke's Lobster would grow from one U.S. location to 29, strike licensing deals with Whole Foods and with stores at global locations in Japan and Taiwan and generate more than $30 million in sales each year. Holden was hopeful that he could continue the momentum into the turn of the decade, but as many restaurants across the globe would also discover, unpredictable disruption was waiting just beyond the horizon.
As part of our Office Hours Q&A series on @AmericanExpressBusiness on Instagram, we asked Holden to dive into the details of how he pivoted Luke's Lobster in response to the COVID-19 pandemic with an early product launch and some difficult decisions, and how the experience shaped the company's roadmap for the future:
We'd like to hear a little bit about your experience with the pandemic. When did it first get on your radar? When did you start taking action in response to COVID-19?
I first had COVID-19 on my radar in late January around Lunar New Year, where we typically see an uptick in orders from tourists visiting the U.S. This is usually great for us given that in such a seasonal business and we tend to be slower in the winter. This year, though, we just didn't have the tourist business that we normally would have had due to travel restrictions, and we definitely felt that in looking at our year-over-year sales. Additionally, the holiday is typically a huge event for the live lobster market, and when those orders were cancelled, it flooded the market with inventory.
We had a pretty good pulse on the situation unfolding in Asia given the business that we do there (we have locations in Japan and are looking at other markets in Asia for future openings). It was really helpful to be able to hear firsthand from our partners exactly what was going on there, though I don't think we could have predicted how hard it would hit us here in the U.S. when it finally did.
I started taking action the week of March 9, when things really started escalating. Towards the end of that week there were updates hourly on the situation, and by Friday, March 13, we were officially communicating to our guests. That weekend we went into full crisis mode to determine how to ensure that our business would survive.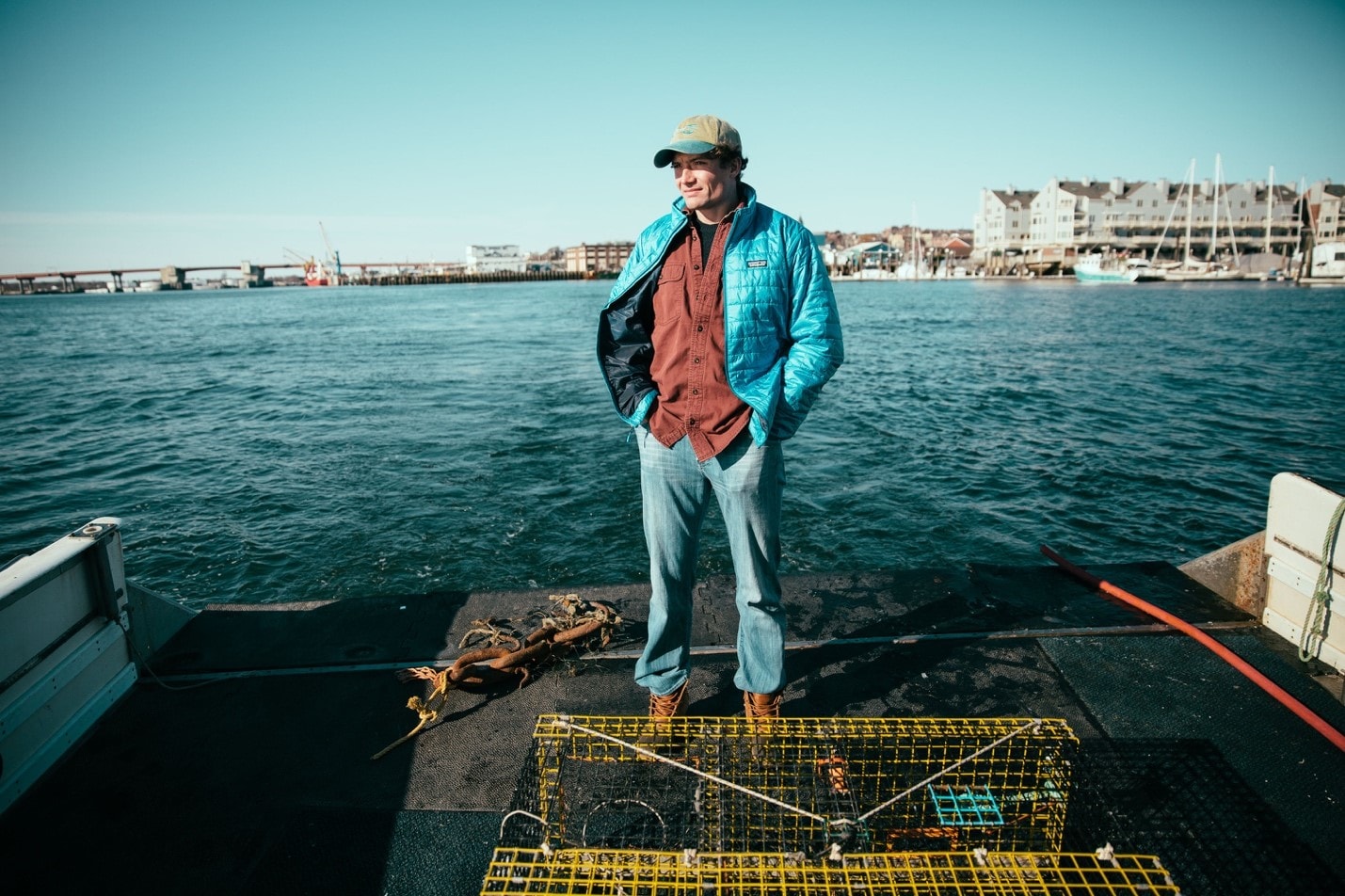 And what were those survival decisions?

We decided to close the majority of our restaurants on a tiered schedule, keeping most open for at least a few weeks after the pandemic through delivery and takeout. We added in online ordering and partnered with some delivery platforms to try to get as much business as possible, selling the seafood we had directly to our customers. 
Our direct relationships with fishermen have really helped us do this. Being able to sell products online that we already had in inventory like flash-frozen lobster meat was a huge help, but also working with fishermen to sell fresh products like dayboat scallops and live lobster gave us the chance to support our fishermen with a market to sell these. Now in terms of shortages, we have our Canadian lobster fishery opening this week, and we're lucky to be able to buy product there to start selling online and in shacks when we reopen.
We also decided to pre-emptively launch our ecommerce platform, something we had had on our roadmap for the future but decided we needed to deploy it early to get through the pandemic.
How ready had the ecommerce platform been at that point? What would you say to companies in a similar situation?
When we launched ecommerce in March, we knew we had the inventory, an adaptable team, and guests around the country that we could count on, but that was about it. I told my team to get it up and running on our site as soon as possible, and we kind of figured it out from there. Right away, our guests started ordering products like our lobster meat and tails, and each week we started adding new products and promoting it to our guests on social media. We still have a long way to go in terms of streamlining our offerings and our platform. But it's taken off in the last few weeks and I do think this will be part of our business growing after the pandemic ends. As long as people want high quality, sustainably sourced seafood, we're going to buy it from our fishermen and sell it to our guests.
I would say talk to as many experts as you can. Our own team really relied on friends in the business who are more experienced than us, and their expertise has already shaped our own strategy from how our site looks, what tools and platforms to use, and how to structure our team. We're lucky that we have the seafood and product knowledge, so we're really relying on outside experts to help us grow.
Being a multiregional company, you're probably no stranger to conference calls at all hours. How did this experience pay off in your COVID-19 communication strategy?
Luckily, we already had the infrastructure in place — our team was already utilizing remote meetings with tools for a couple years before this happened, given that we're spread out in 10 states in the US and in Asia. We were already used to having company-wide calls and communicating this way which was a nice leg up. It helped us know what to do to keep teams motivated and aware of the situation. We knew that keeping open lines of communication would be crucial. Since the pandemic hit, we've made a point to have full company calls multiple times a week and phone or conference check-ins for our sidelined teammates, just to let them know where we're at from leadership's point of view and to see how they're feeling.
When social distancing ends, do you think you'll have to win customers' trust back before they dine out again? Do you think the pandemic will have changed the food industry drastically?
Absolutely. There's no playbook for this, on both the operator's side and the guest's side, so we're all learning how to go about this together. We've always been really transparent with our guests in how we source our product and how we treat our team, so it's up to us to continue being transparent about the measures we're taking to protect everyone coming into our shacks and ordering from us. We've been planning our re-opening procedures for the last few weeks, engaging our entire team and consulting with as many people as possible to get this right.
Talk to as many experts as you can. Our own team really relied on friends in the business who are more experienced than us, and their expertise has already shaped our own strategy.
— Luke Holden, Founder and CEO, Luke's Lobster
I think we'll continue to see a trend towards takeout and delivery and away from traditional dining room service, unfortunately. I also think direct-to-consumer will continue to grow. Contactless pay will be a must at restaurants. Sanitation best practices will continue to be adopted.
And how can the food industry prepare for reopening?                              
As an industry, we'll first have to ask ourselves some questions: Are our teams ready to come back? Are we providing a safe work environment? Are we communicating to our guests what precautions we're taking so they can feel safe before they even walk in the door? I think we'll need to balance responding to consumer behavior while also keeping our teams and guests as safe as possible. As far as reopening, the "when" decision will have to be one that each business needs to make on its own, aligned with government guidelines and protocols.
Stay tuned for our next episode of Office Hours by following @AmericanExpressBusiness on Instagram.

Photo: Luke's Lobster