In a matter of days, all across the country, the business landscape changed with the spread of COVID-19. In most states, government mandates have forced many small-business owners to choose to either shut down completely, or find a way to adapt to the changing rules and regulations around interacting with the public.
From New York to California, entrepreneurs made split-second decisions to shift their business models in ways they hoped would resonate. Below are three such stories, detailing how a bakery in Chicago, a winery and inn in California and a fitness business with locations in multiple states have altered their paths to find ways to offer value to their customers—and their communities—in the most challenging of times.
Cooking for the Community
Somewhere beneath the devastation, anxiety and uncertainty that COVID-19 has forced upon the restaurant industry, Dave and Megan Miller have found something unexpected: a new sense of purpose for their business.
The Millers own Baker Miller, a cafe and bakery in Chicago's Lincoln Square neighborhood. Like most dining establishment owners, they scrambled when the novel coronavirus began impacting restaurants, and when Illinois' governor closed businesses to dine-in customers in March. "We've had to completely restructure our entire business," says Dave.
They've made a number of day-to-day changes, like offering online ordering with window and curbside pickup. They're also closing two days a week (in the past they were open every day) to allow for cleaning and restocking, and have added a 3 percent "COVID surcharge" to all orders to help cover the costs of paper products and gloves, which have gone up in price due to of the pandemic. They are even developing an app. All of those adjustments have been well-received, and customers have been incredibly supportive. In fact, pastry orders have quadrupled in the last few weeks, says Dave.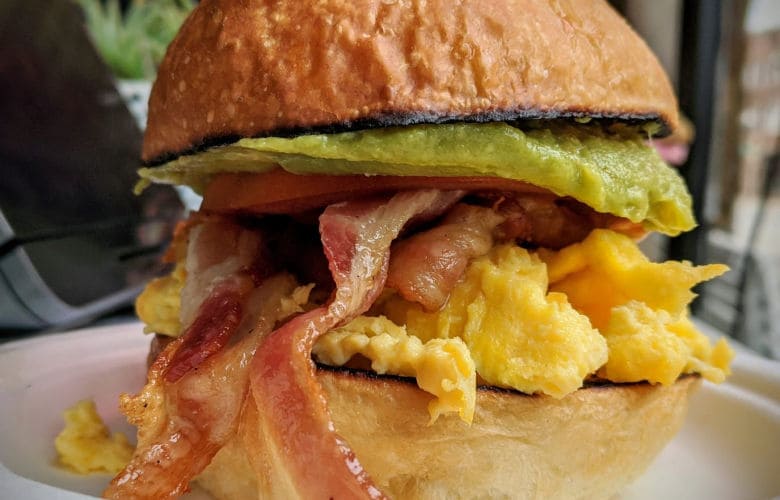 A BLT from Baker Miller
But the more significant change is in the way that Dave and Megan have found the opportunity to help people in need through their business. It started when a women's shelter needed food, and the church that the Millers attend asked if it could purchase some meals for the shelter via Baker Miller. The Millers eagerly agreed and were even able to receive donations and discounts from their supplier to help.
Then a customer approached and asked if he could donate funds to purchase a large number of meals from the bakery for delivery to health care workers. With that, Dave saw an opportunity to also allow for donations via the bakery's website so that anyone could chip in and provide meals for feed health care workers in the area. To help prepare all the additional orders, he's brought in chefs who are out of work.
The experience has been so rewarding that the Millers plan to make serving the community a part of their business model in the future. "It's giving me so much more purpose," says Dave. "In the past it was always about how do we make the business bigger, better, faster? And now, we truly are a service," he says.
A Taste of Wine Country at Home
For decades, Beltane Ranch, a small, working ranch and vineyard in Sonoma, California, has drawn guests to sample wine from the vineyards, eat food grown in the gardens and stay overnight at the inn. When the state issued shelter-in-place orders in March, the fourth- and fifth-generation family members who run the ranch had to have some serious talks about what to do next.
They knew they had to close the inn to guests. But the gardens and orchards would keep growing, the beehives would keep buzzing, the animals still needed tending. Workaday business would have to go on as usual. The question was, how could they invite customers in safely? The answer, the family decided, was digital. "We're trying to find new and different ways to connect with people and get them to experience what we do virtually," says Lauren Benward, a fifth-generation family member and co-proprietor of the business.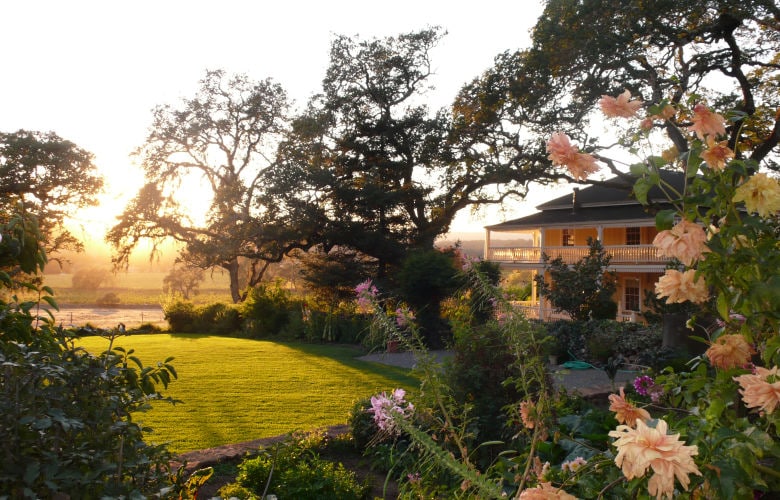 Beltane Ranch
One new offering is a virtual tasting. Wine lovers can purchase the Quarantine Shelter in Place Tasting Package, which includes four bottles of wine; a "Quarantine Strategy Guide" with notes about each wine; and a video call with the winemaker, the hospitality manager or the family (the package is $150, which includes shipping). "We're jumping on these fun video conference calls and presenting the wines as we would if they came to the ranch and we got to serve it to them," says Benward. "I think it's a lot of fun, and it keeps us talking about wine and people are in the spirit."
In addition, the chef has been preparing dinners made with vegetables from the garden and paired with estate wines that customers can order online and pick up without contact. And the team has been posting photos and videos of life on the ranch, in hopes of offering viewers a momentary escape from what's happening in the world right now.
So far, says Benward, the response has been incredibly positive. And that's helping to put smiles on faces of customers as well as the staff. "We're a small business and keeping our team engaged and working and keeping the business rolling is important," says Benward. "This is a way to circle the wagons and focus on what we can do."
Taking Technology to New Heights
Since opening its first location in 2009 in Brooklyn, New York, the climbing facility Brooklyn Boulders has sought to become a "third space" for people, meaning a comfortable destination for camaraderie and fitness away from home and work. When government mandates began ordering gyms to close in March, the leaders of the business, which is headquartered in Denver, Colorado and now has four additional recreational facilities (in Chicago, Illinois; Somerville, Massachusetts; Queensbridge, New York and a fitness training center called BKBX in Allston, Massachusetts) knew that now, as much as ever, their members needed them.
"Brooklyn Boulders is not just a space for physicality but also for community," says Martin Adler, vice president of strategy and growth and interim vice president of marketing for the business. "We don't want to close the doors on a communal resource."
So the business leaders listened to the requests and concerns of members and found several ways to stay connected. They created a new BKB Live channel, where viewers can tune in for free live social media sessions of yoga and meditation classes, workouts, cooking classes and game nights. In addition, the business also launched some fee-based virtual offerings, including small group classes, personal training sessions and even youth classes for drawing, storytelling and choreography.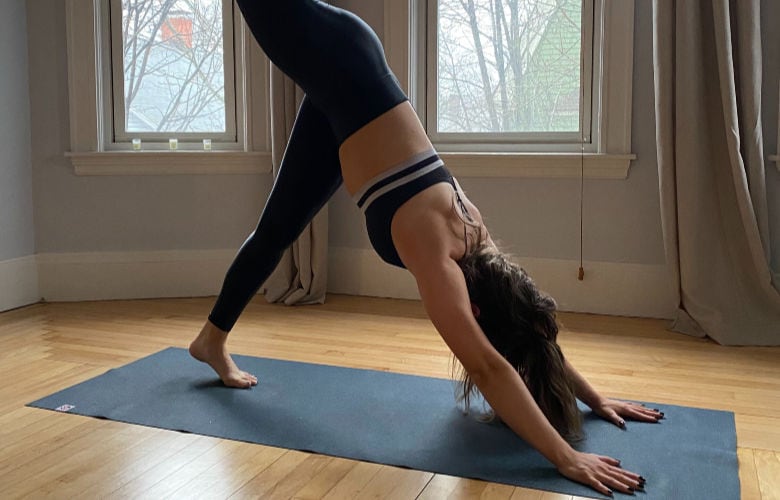 BKBX coach and BKB Live instructor Jillian Barnes
Adler says that the classes help in two ways: They're a way to come together, even when apart, and they're a way to bring in revenue while the facilities are closed. "Nobody knows how long this thing is going to last," says Adler. "So to the extent that we can produce revenue and do right by our members, we can retain as many of our staff as possible for as long as possible."
Lance Pinn, who is president and co-founder of Brooklyn Boulders, adds that an unexpected discovery has come from all of this: It's shown the team a new way of offering value to members. "There's a way to connect that we just don't have access to with only the brick and mortar locations," he says.
In fact, the virtual programming is something that might even continue after the facilities reopen in the future.
The changes that small-business owners face right now are unprecedented. But with these three enterprises serving as inspiration, there's hope that with some creative pivots and thoughtful planning, entrepreneurs can surface with a refined sense of purpose and stronger customer connections that will continue to benefit their small business in better times.
Photos from top: Courtesy of Beltane Ranch, Courtesy of Baker Miller, Courtesy of Beltane Ranch, Jillian Barnes, BKBX Coach and BKB Live Instructor / Courtesy of Brooklyn Boulders