While business is generally stabilizing and neighborhood institutions are finding innovative ways to stand their ground against larger competitors, concerns including inflation and stubborn supply chain disruptions continue to dog many owners.
According to the November 2022 Small Retailer Report from American Express Business Class, which surveyed 300 small business retail decision makers, most small retailers currently operate in both online and brick-and-mortar settings, and retailers view their brick-and-mortar stores as a place for customers to discover and try products, as well as for boosting brand awareness and recognition.
Creating an In-Store Experience
Small retailers are encouraging their customers to shop in-store and make their in-store shopping experience more social. According to the Small Retailer Report, 69% of small retailers have offered in-store shopping experiences or events in the last 12 months, and 74% hope to offer in-store shopping experiences or events within the next six months.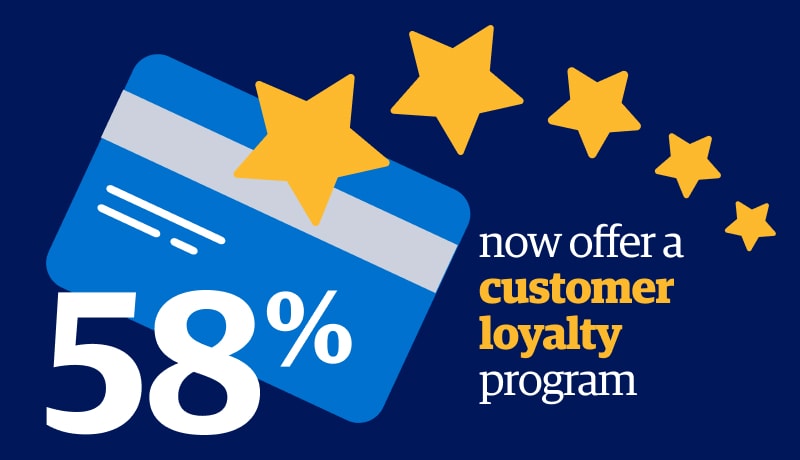 State of Kid is one of those retailers that values in-store shopping experiences. A hybrid concept that combines a boutique retail experience and enrichment classes for children ages 0-8, the store launched in late 2019 and now has three brick-and-mortar locations in South Florida. Founders Alana Oxfeld and Cheryl Gonzalez created State of Kid after moving to Miami from New York and Switzerland, respectively, and struggled to find modern parenting solutions that met their needs.
"State of Kid combines retail with experiential programming. Parents can shop while they bring their children in for art, music, science, cooking, and much more," says Oxfeld. "We offer a highly curated selection of kids' clothes and gifts that aren't often found at major big box retailers or on Amazon. Additionally, we are known for our exceptional service and personal connection with our customers."
The State of Kid owners have worked hard to make their stores appealing for kids and parents alike. "Our aesthetic is inviting and playful. Children generally leave our enrichment classes—from Tumbling Tots to Jam with Jamie—with huge smiles on their faces. That sense of fun extends into the retail space, and often families congregate long after the class has ended, continuing the party-like feel," says Oxfeld.
Milk Room, a vintage, luxury streetwear and sneaker boutique with three locations in southern California, prides itself on its custom sneakers. Founder Greg Monterrosa provides a memorable in-store experience for customers by hosting fashion, art, and music shows at each location, and running a podcast.
"Milk Room is a true community," Monterrosa says. "Our stores are run by local designers. When you walk in, you see local art and emerging brands, and you'll catch a scent from a local candlemaker or essential oil maker."
Standing Out From the Competition
The Small Retailer Report also found that small retailers plan to prioritize (46% versus 37%) the online shopping experience than the in-store shopping experience in the next six months. For small retailers that operate via online stores and e-commerce, 96% hope to enhance their online shopping experience within the next six months.
Although concern about competition from big box retailers and larger chains is high, ahead of Small Business Saturday small retailers are positioning themselves for competition through customer loyalty, their prices, and their specialty products.
The owner of Dallas-based Taco Ocho, Mani Bhushan, works hard to stand out from other local restaurants. When you walk in to Taco Ocho, you will probably notice the colorful walls painted by a local artist, Latin music playing in the background, and the smell of tortilla chips baking in the oven. Bhushan, who is in his seventies and still works shifts at his restaurants, opened Taco Ocho in 2011 and has been in the industry for over 40 years.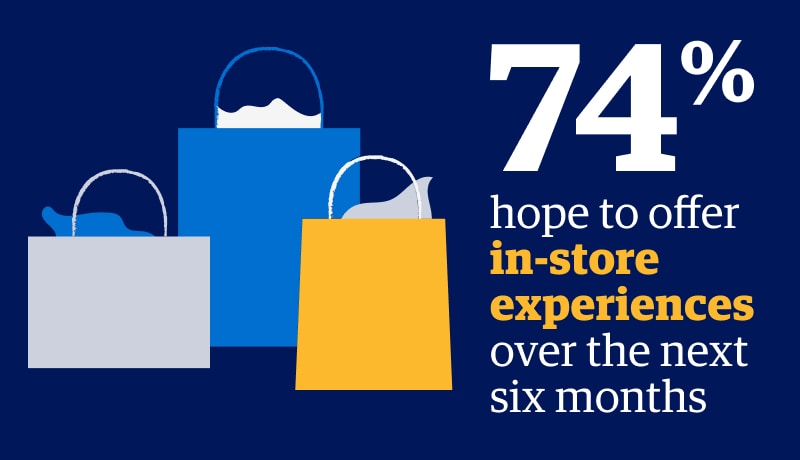 Bhushan, who operates four locations, shares that he differentiates his business by making everything from scratch. "There are many hours of prep work involved, but our customers can taste the difference. We also make a lot of items that you aren't going to find at larger chains, and we have an expansive vegan menu that includes tacos, quesadillas, and tostadas," he says.
According to the Small Retailer Report's research, 58% of small retailers have a customer loyalty program, most of which started during the pandemic and offer discounts and/or point-redeeming systems. And 88% of small retailers are very or somewhat likely to update their loyalty program in the next six months.
Although Taco Ocho doesn't have a specific loyalty program, the restaurant engenders loyalty by getting to know customers one-on-one. Bhushan makes it a point to learn his customers' names and what they usually order. He will often include an extra item "on the house" just for being a great patron.
At Milk Room, Monterrosa encourages repeat customers by running exclusive promotions and free giveaways via an Instagram paid subscription program, while State of Kid offers discounts to families who consistently sign up for in-store classes.
I don't want to pass all the price increases onto our customers, so I'm trying to weather the storm while offering the same quality of food, portion sizes, and service.
—Mani Bhushan, owner, Taco Ocho
Containing Costs and Disruptions
Of course, Small Business Saturday enthusiasm doesn't diminish retailer concerns, which include inflation, increasing prices, and supply chain issues. The Small Retailer Report research showed that 61% of small retailers have experienced price increases in the past six months.
This was certainly the case for Milk Room, State of Kid, and Taco Ocho. Monterrosa shared that he is combatting rising costs caused by recent inflation by sourcing brands locally. At State of Kid, Oxfeld says the business' supply chain issues are improving from earlier in the pandemic and that this year has run more smoothly than last.
At Taco Ocho, Bhushan is grappling with price increases across the board, from his labor costs rising 2.7% and his food costs rising three percent overall. "It costs a lot more to buy certain things than it did in the past. For example, we once paid $19 for a case of eggs, and now they're $77. That's a 300% increase!" he says. "It has made it hard to be profitable."
He adds that supply chain issues caused packaging container shortages, so the business had to settle for carry-out boxes that weren't ideal.
So far, Bhushan's strategy has been to avoid making any drastic changes and shopping locally instead of relying on a single distributor. "I don't want to pass all the price increases onto our customers, so I'm trying to weather the storm while offering the same quality of food, portion sizes, and service," he says.