As mentioned by Chris from Hoxton Mix cash flow is extremely critical to a small business and late payments can be extremely disruptive.
One of the first things you learn in business is the importance of cash flow. As a business owner, you'll know that it's one thing to understand how cash flow works in theory, but it's quite different to experience how cash flow affects your capacity to effectively run your business and take it to the next level.
Cash flow: the foundation of healthy growth

If you're looking to grow your business and explore new products and services, a healthy cash flow is indispensable. It gives you the buffer you need to take calculated risks and the resources that enable you to pursue new opportunities.
New opportunities usually come with an upfront cost associated. Whether you need marketing to generate new opportunities or cash to buy supplies to deliver on a new deal -flexibility is vital. Without a healthy cash flow you can find your hands are tied when it comes to driving growth for your business.

Late payments and cash flow: the scale of the challenge

It's clear how important cash flow is to businesses – so why do we let simple things harm our working capital?
When we asked a thousand UK SME business leaders about their commercial challenges1, 69% of them said that they'd been paid late by their customers. The problem can be particularly bad - 17% said they've had to wait over two months after the due date, with some having to wait over six months to be paid. When it comes to cash flow, overdue payments are a significant challenge. Our research shows that the repercussions can be just as consequential.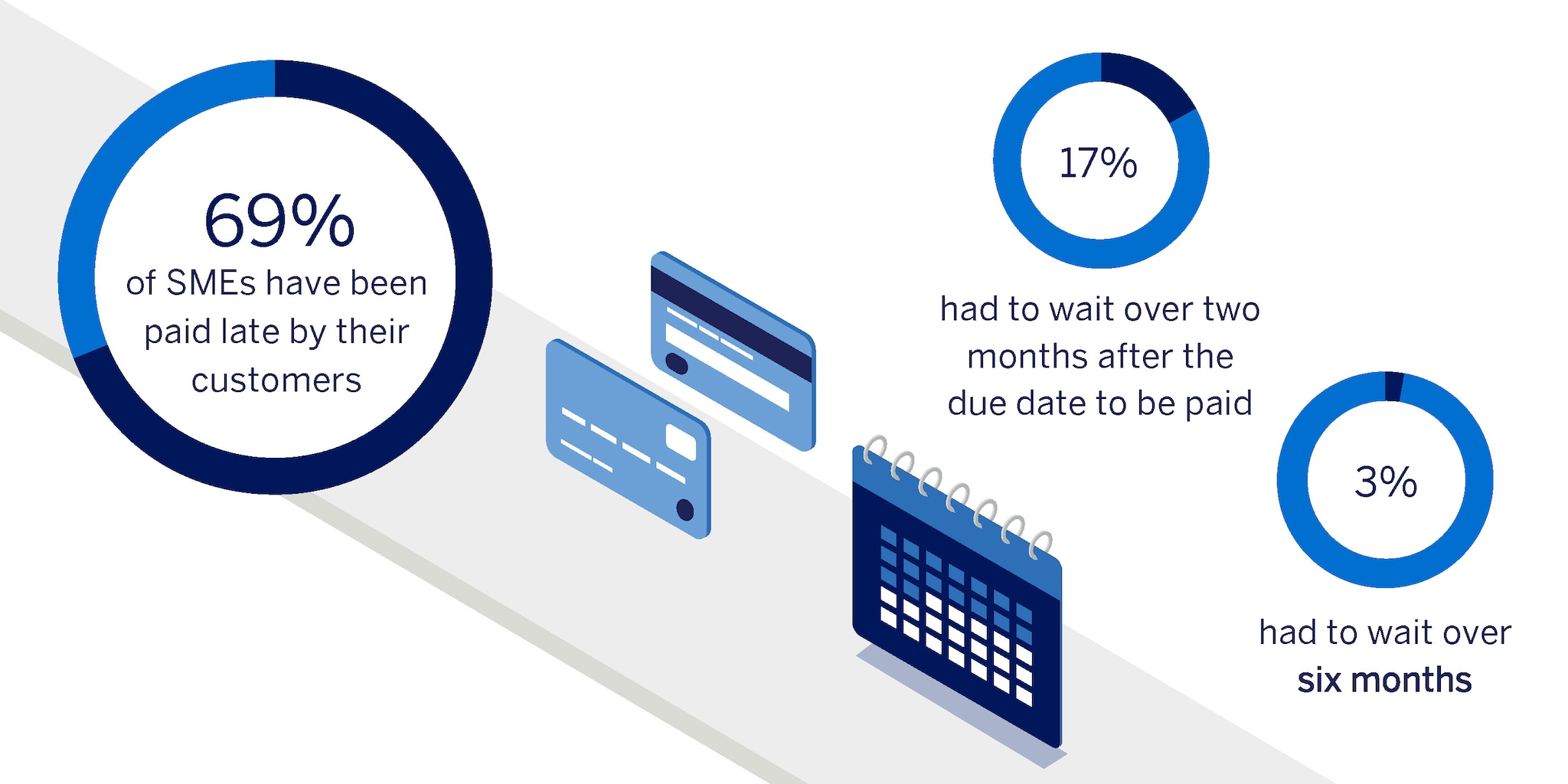 23% of the business owners we spoke to said that they'd lost revenue in the past six months as a direct result of cash flow issues affecting their capacity to pursue commercial opportunities. A further 10% of SMEs told us that they'd lost at least £10,000 in the last six months due to poor cash flow, while some have lost over £100,000. One business owner told us that they had to wait six months for payment on an invoice worth £300,000. And it's not an issue that only affects the businesses in question – slow payments are a problem across the economy.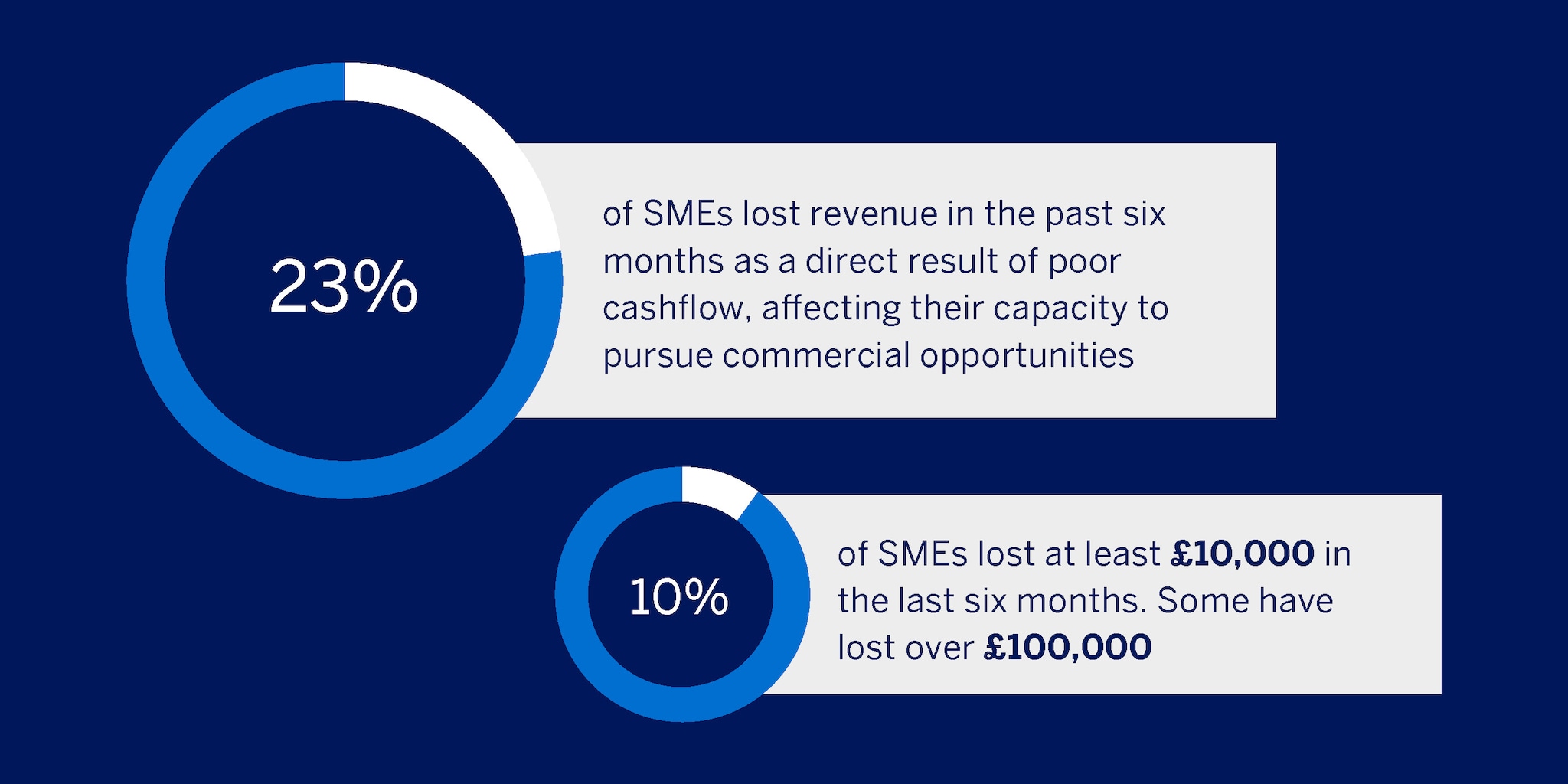 In the worst cases, some businesses are pressured into providing ongoing services while they await payment. As the delays increase, so does the risk of not being paid at all. One business was forced to write off losses after six months of ongoing service provision without payment when their client went bankrupt. Meanwhile, another lost £250,000 when a customer declared insolvency.

Taking back control

If you've ever had such an experience, you'll be well acquainted with how demoralising it can feel. After all, when you're relying on others to honour their commitments, your entrepreneurial mindset to make decisive decisions becomes difficult to fulfil.
For more information on how to manage late payments and keep your cash flow stable have a look at our how-to guide. 

If you're looking for other ways to maximise your cash flow, meet your obligations, and take only smart risks to pursue growth opportunities an American Express® Business Card could help by giving you up to 54 day payment terms. Terms Apply.2

1. In July 2019, American Express, through YouGov, surveyed 1,000 SMEs, in the UK.

2. The maximum payment period on purchases is 54 calendar days and is obtained only if you spend on the first day of the new statement period and repay the balance in full on the due date.