American Express Rewards Cards
American Express Rewards Cards
Enjoy all the benefits, convenience and security of an American Express Credit Card or Charge Card—can we keep it as "Card" – with the added bonus of accumulating rewards.
Why choose an American Express Rewards Card?
The best Credit Cards are the ones that give you the essentials you need as well as a whole range of extra benefits. Exceptional customer services, financial flexibility and enhanced security are central to all of our Credit Cards. Our reward Cards go one step further by giving you extra benefits just for using them. You can receive a huge range of rewards. Everything from air miles and free holidays, to cash back Points and luxury shopping items. Our extensive Membership Rewards program lets you choose from hundreds of retailers and service providers – so you can always choose a perfect reward.
American Express Credit Cards make it very easy for you to earn Points and redeem rewards. Every spend on your Card earns you Points. You can track your Points online and redeem instantly online as well. The more you spend on your Card the more Points you earn!
Additionally, many of our Cards come with exclusive membership perks. You can enjoy over 1000 airport lounges for free or complimentary rounds of golf at India's top courses. You can also access invitation only events or exclusive discounts at top restaurants across the country.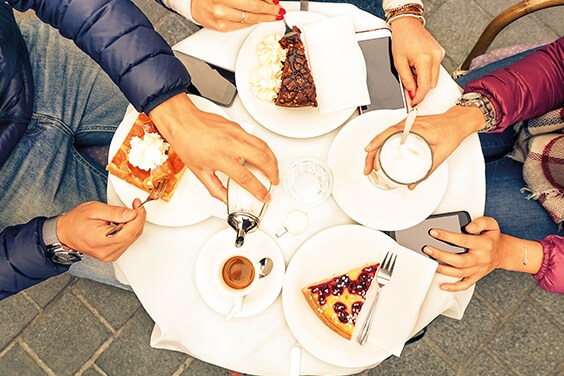 Our Rewards Cards
Get a Welcome Gift of 11,000 Bonus Membership Rewards Points.
First Year Fee: Rs. 5,000 plus applicable taxes (Second Year onward: Rs. 10,000 plus applicable taxes)
Enjoy privileges at Taj Hotels, Resorts and Palaces; Preferred Hotels & Resorts and Oberoi Hotels & Resorts
Complimentary access to American Express lounge and other domestic lounges across India.
Complimentary access to leading Golf courses in India
Welcome Gift of 4,000 Bonus Membership Rewards® Points
First Year Fee: Rs. 1,000 plus applicable taxes (Second Year onward: Rs. 4,500 plus applicable taxes)
Earn 1,000 Bonus Membership Rewards® Points for simply using your Card 4 times on transactions of Rs. 1,000 and above every month
Redeem your Points from the fabulous 18 and 24 Karat Gold Collection
Split the payment and not the joy. Use your American Express Credit Card for your next big purchase & pay in easy EMI
Platinum Travel Services to assist you with all your travel needs
Annual Fee Rs. 50,000 plus applicable taxes
'Do Anything' Platinum Concierge
'By Invitation Only' Events
Exclusive savings and benefits with the Airline Partner Programme
Reward Cards Highlights
American Express Rewards Cards offer:
Sign-up bonuses to get your Reward Points started
Reward Points on nearly every purchase you make with your Card
24/7 customer support and service
Fraud security
24/7 Customer Support and Service
You can call our dedicated support team from anywhere in the world at any time day or night. We are also available online, via email, text and through the post. We will try to deal with your queries or problems as quickly and helpfully as possible.
Fraud Security and Purchase Protection
We value your security very highly. Our secure payment system and chip and pin technology help to minimize the risks of fraud on your Credit Card. You are also covered by our Fraud Protection Guarantee. This guarantee means that if you are accidentally a victim of fraud, you won't have to pay costs. However, you must endeavor to keep your details secure and take reasonable measures to keep your Credit Card information safe.
Use American Express Anywhere in the World
American Express Rewards Cards are accepted throughout the world and are perfect for travelling. We convert foreign currencies at the time of processing your transaction, based on the current exchange rate.
Eligibility
To save time before you apply for your card, it's best to make sure you can say yes to the following:
Before you apply, use the following checklist to see if you meet our standard eligibility criteria
I am over 18 years of age
I have a good credit history and no payment defaults
I have an Indian or multinational bank's savings or current account in India
I have a permanent residential address in India
If Self-Employed, your company should have been trading for at least 18 months (or 12 months if you hold an existing American Express issued Card).
Explore our Types of Cards
Premium Cards
Looking for something special? Then consider one of our Premium Cards to experience a level of membership that complements and enhances your lifestyle.
Some of our Featured Cards
Credit and Charge Cards Explained
Has talk of interest, annual fees, rates and percentages left you feeling confused?
Our simple Credit and Charge Card Guides are a great place to start.
Discover our Credit and Charge Cards Guides