Should You Use Personal Loans for Business?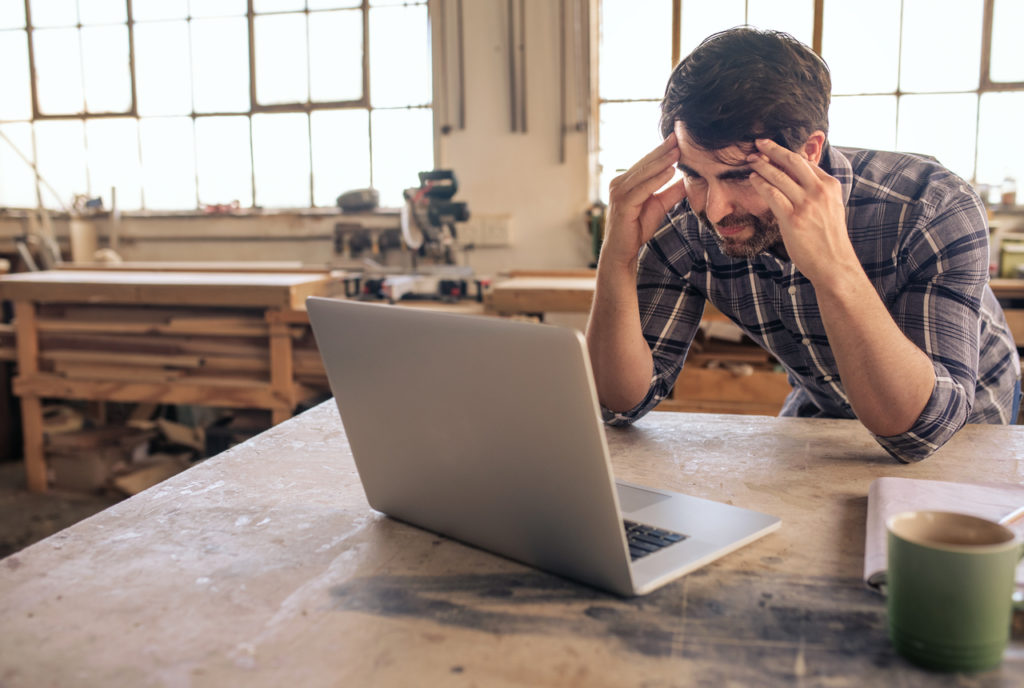 As a small business owner, you know you need consistent cash flow to pay employees, cover costs, and invest in projects to grow your business. Cash on hand is essential to managing your day-to-day activities smoothly and accomplishing your growth goals. This is especially true if you're facing unfortunate situations like a late payment from a big client or you need to replenish inventory for your business.
What's the best way to ensure that you have sufficient cash resources? Most business owners look to financing to achieve this goal. Financing can take many forms, including a business line of credit, credit cards, and small business loans.
In this article, we'll talk about the advantages and disadvantages of using personal business loans, as well as other ways that you can fund your business.
Can you get a personal loan for a business?
Personal loans are loans that allow you to borrow a lump sum of money that you repay over time with interest. A personal loan can be used for a variety of purposes, including funding a business. You may see lenders refer to that borrowing option as a business personal loan or a personal business loan, but both terms mean the same thing: Money that you personally borrow to start or grow a business venture.
Benefits of using personal loans for business
You might assume that it's natural to choose a business loan vs. a personal loan when you need capital. However, there are several reasons why you might apply for a personal loan to fund your business.
Qualifying for personal loans may be easier, especially for newer businesses with limited operating history or revenue.
Unsecured personal loans don't require personal or business collateral, so you don't need to use business assets to secure them.
Personal loans can offer sizeable borrowing limits and competitive rates for creditworthy borrowers.
Funding for personal business loans may be quick, with proceeds arriving in your bank account the next business day.
Personal loans also offer flexibility, since you can use them to cover a variety of expenses for your business. For instance, you could use a business personal loan to purchase inventory, upgrade equipment, or simply cover day-to-day operating expenses.
Drawbacks of using personal loans for business
Using a personal loan to fund your business isn't necessarily right for everyone. There are some potential downsides to consider for using personal loans for your business:
Interest paid on a personal loan is only tax-deductible if you can demonstrate you used the loan proceeds to cover business expenses.
Good personal credit history is typically necessary to qualify for the lowest interest rates and the most favorable loan terms.
While personal loans may allow you to borrow as much as $100,000, that may not be enough to cover larger business expenses such as a renovation or expansion project.
While your business credit may be unaffected, your personal credit scores can suffer if you default on the loan payments.
It's also important to consider the repayment terms offered with personal business loans. For example, a Small Business Administration (SBA) loan may allow you to pay back what you borrow for 10 years or longer, while personal loans may require repayment in five years or less. That can mean a higher monthly payment and added strain on your budget.
Business loan vs. personal loan
Personal loans that can be used for business purposes are not the same as business loans. It's important to understand a little about how each one works when deciding which one is right for you.
Here are some of the key differences between personal loans and business loans.
Personal loans are typically unsecured, while business loans may require collateral.
Business loans may offer higher maximum borrowing limits and longer repayment terms.
Personal loans can appear on your personal credit reports, while business loans may appear on your personal or business credit history.
Personal credit scores and income are usually the main requirements for a personal loan, while lenders may focus more on your business for a business loan.
Will a bank give me a business loan?
Whether a bank is willing to give you a business loan will depend on how well you meet the qualifications. Having an existing banking relationship may work in your favor but lenders are primarily concerned with your ability to repay what you owe. Some of the most important things lenders can consider for a business loan approval include:
Your personal and business credit scores
Annual business revenues
Time in business
Business industry and size
Collateral, if you're applying for SBA loans or other secured loans
Lenders may also review your business plan and structure to gauge your creditworthiness. And you might be asked to offer a personal guarantee in lieu of collateral. A personal guarantee assures the bank that you, rather than the business, will personally take responsibility for repaying the loan.
Traditional lenders tend to set the bar high for business loan approval. The good news is that there are other options you can explore if you're having difficulty getting approved for a traditional business loan.
Alternatives to personal business loans
When you're looking for ideas on how to fund your business, personal loans and secured business loans are excellent places to start. But it may be helpful to expand your search and weigh other possibilities for accessing capital.
Here are four other options for getting funding:
Business line of credit. A business line of credit is a revolving credit line that you can draw against as needed. With a business credit line, you only pay interest on the portion of your credit line that you use.
Unsecured business loans. An unsecured business loan doesn't require any type of collateral, though a personal guarantee may be necessary. You might consider this option if you don't want to pledge any assets for the loan but keep in mind that unsecured loans may carry higher interest rates.
Small business grants. Small business grants can help you fund your business without having to repay anything. The key to successfully using grants for your business is to find ones that are less competitive, so you have a better chance of approval.
Credit cards. Credit cards are another option for covering business expenses, without having to apply for a loan. Some business cards even reward you with points, miles, or cash back on purchases. Just keep in mind that carrying a balance on a credit card could make purchases more expensive if you're paying a steep annual percentage rate (APR).
Looking at all the possibilities can help you to decide which borrowing options make the most sense.