Amazon Lending: 6 Funding Options for Sellers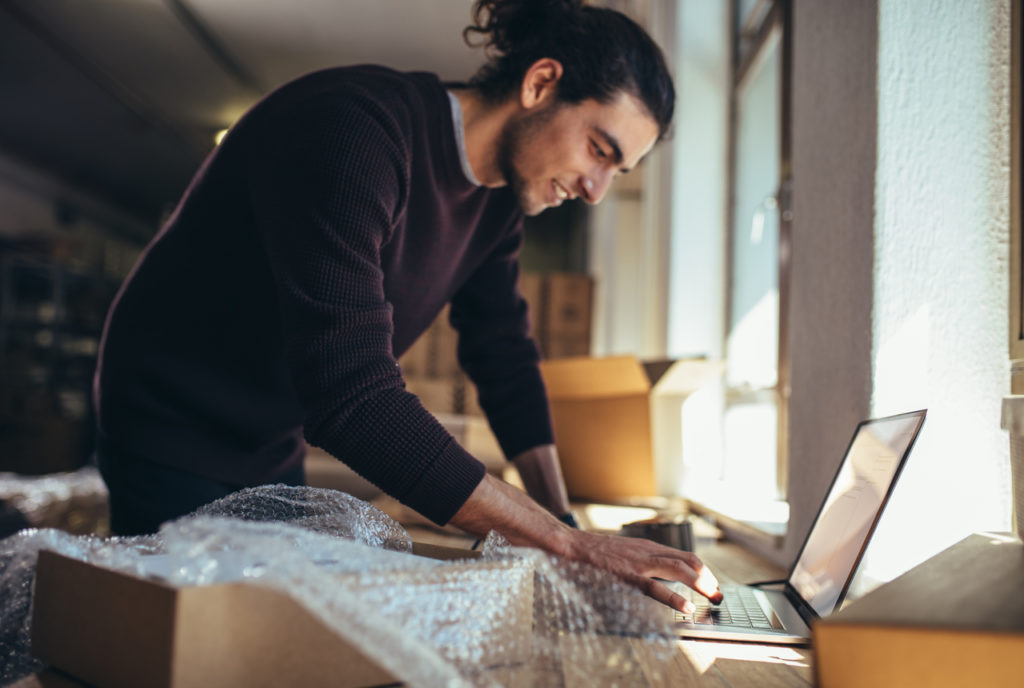 One of the most effective ways to take an Amazon retail business to the next level is to expand your inventory – but this often requires an infusion of working capital. Unless you have thousands of dollars sitting around in a bank account, it can be hard to get the cash that you need to grow your Amazon small business. 
Getting small business financing — in the right amount and at the right time — is the ideal answer to grow your online business. 
Why do Amazon small businesses have trouble getting financing?
One disadvantage that Amazon sellers face is that traditional banks often don't know what to do with online businesses or small Amazon retailers. Most banks are accustomed to dealing with brick-and-mortar businesses that have physical collateral and may not offer "Amazon loans."  
Obtaining a loan without collateral is sometimes difficult, which adds to the complexity of the business-lending environment. Even if you've been in business for several years and have a great track record of online sales, it might be hard to qualify for a traditional small business loan from a bank. 
Additionally, traditional banks usually don't want to lend smaller amounts of money. It may be difficult to get a bank loan for under $100,000, because banks want to focus on bigger loans that are more profitable for them to issue. 
So, what is an online seller to do? 
How to finance your Amazon small business
Before you decide to apply for business funding from a bank or alternative lender, it helps to think like a bank. Banks use certain metrics to determine if you're a good credit risk or if you're likely to default on a loan. In the same way, if you do a careful review of your finances and your business cash flow, you can figure out whether it makes sense to borrow and how much you can afford to take out. 
Also, think about your goal for borrowing the money. Small business borrowing should be a revenue-generating activity: 
Do you want to

purchase inventory

to be ready for a busy sales season?

 

Do you have a chance to get a great deal on a bulk purchase of hard-to-find products?

 

Do you want to launch a new marketing campaign or advertise online?

 
Do you want to

expand

your team

, business, or products?

 
If time is of the essence, you might want to go with an online lending option that can help you access cash quickly with a shorter application and approval process. 
Fortunately, there are multiple Amazon financing options for sellers to get working capital and grow their business. These seller funding options include: 
Line of credit for Amazon sellers
A line of credit is a lender-borrower agreement that allows borrowers to take money as they need it, up to a preset limit. A line of credit gives small business owners the advantage of flexibility, as you only pay back the amount of money borrowed, instead of being on the hook for a single, lump-sum loan. 
A business line of credit may look at data beyond a credit score to review your business health. Many online applications allow you to link the services you use to run your business and, if approved, access funding quickly — anywhere from within a few minutes to fewer than three days. You can access your approved line of credit only when you need it, so there's no obligation to take the money. 
Merchant cash advances (MCA)
This type of financing works by getting a cash advance based on the purchase and sale of your future credit card income. There are no regular fixed payments with a merchant cash advance, but the lender will collect a fixed percentage of your daily credit card sales. Oftentimes, this type of funding doesn't have a fixed interest rate, but it may offer a higher cost to borrow. 
Factoring
Did you know you can sell your accounts receivables (or invoices) to raise money, too? This type of loan is called factoring and typically has higher rates than traditional bank loans but it is also much more readily available. Unlike a business loan, factoring purchases the right to an invoice once it's paid, minus a small discount. Since the factor, or lender, pays about three quarters of the invoice up front (and the remainder after it's been collected), it can help you get cash quicker than waiting for customer payments. 
Credit cards
Business credit cards can sometimes be used when you want to finance short-term expenses. But because of the typical rates associated with cards, they may not offer the most cost-effective option for an Amazon loan. To keep costs down, make sure to pay on time and consider them when you don't need to carry a balance longer than 30 days. 
Peer-to-peer financing (P2P)
Another source for an Amazon business loan is a peer-to-peer (or P2P) lending transaction. You post the amount you want to borrow on a P2P lending site and specify what you want to pay in interest. Then, potential lenders bid on your loan. A strong personal credit history is necessary for this type of Amazon business loan. While borrowers may face higher interest rates than bank loans, the terms are usually more flexible. 
Amazon lending
During the past few years, Amazon has started to offer direct loans to Amazon sellers in the form of the Amazon lending program. Amazon's online sellers can borrow working capital from Amazon at rates that may be less than other forms of lending.  
Amazon lending vs. business line of credit
The Amazon lending program works similarly to a business line of credit in that it's an online application process, the loan amounts are smaller than a traditional small business loan from a bank, and the money can be available quickly. 
However, there are a few key differences. With Amazon lending, it's an invitation-only program: Amazon selects the sellers (based on online sales history) that it thinks are going to be the best fit for an Amazon lending loan. Even if you have a good sales history, you can't apply for Amazon lending unless Amazon has invited you. 
Another potential concern is whether you want to receive financing from Amazon when you're already selling through Amazon's platform, using its marketing tools, and perhaps fulfillment services to package and ship your products to buyers. Working with a different loan provider might offer a greater sense of autonomy. 
Determining your best Amazon financing options
Before deciding on the type of loan you need for your Amazon business, consider: 
What do you want to do with the money?

 

How soon do you need the money?

 

How much money do you need?

 
How long will it take you to pay the money back?

 
To those seeking financing for Amazon sellers, having the working capital you need to achieve these objectives will make it much easier to run your small business. And, with this information in hand, you will be able to make a strategic decision about your financing, which will give you the best chance to maximize any funding option you choose.