Grants for Startup Businesses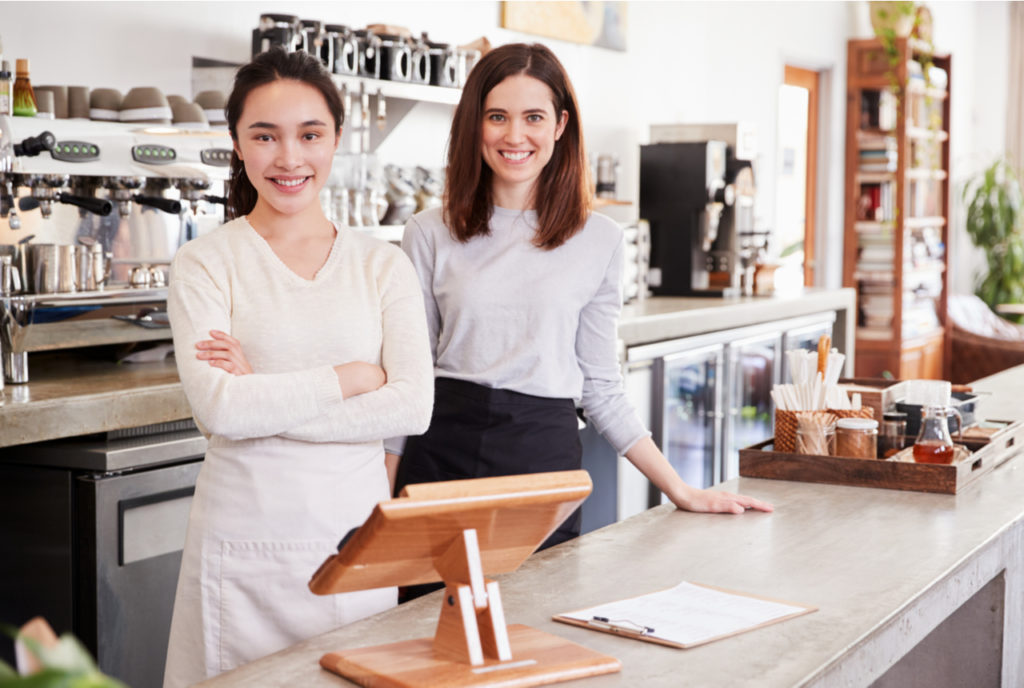 Starting a new business is often scary, especially if you're running short on capital to get your business up and running. Considering grants is a smart way to fund your business without taking on more debt. If you are bootstrapping your business, a grant is extremely helpful. Grants are awards that you typically are not required to pay back. However, it's extremely important that you pay close attention to grant program rules, as some organizations want an equity stake in your company in exchange for their investment.
Furthermore, many people attempt to defraud others through the promise of "grants." The last thing you need when starting a new business is someone robbing you of the money you so desperately need for your business, so, doing research into any company that offers to help you is essential.
Read the Rules for Grant Programs
There are several types of grants you can get to fund your business, but each program has different rules for eligibility for companies they fund. For example, some organizations, like the Wal-Mart Foundation, award grants only to nonprofit organizations or businesses owned by minorities, disabled people or women. If you do not fall into one of those categories, there are still organizations that want to help you. Read on for a list of organizations that help small businesses make their dreams come true.
Receiving a grant is a life-changing windfall. Along with awarding the grant money, most companies mentor their grant recipients and offer access to their network to help the new company become successful.
Realogy: FWD
Realogy is the largest real estate company in the world as the parent company of Sotheby's, Coldwell Banker, Prudential, Cartus, Texas American Title and many others. Each year, Realogy hosts FWD, the company's innovation summit. Realogy invites a group of real estate tech startups to attend the summit and present their product demos to Realogy executives and real estate brokers. The winner receives a cash prize of $25,000 and placement in Realogy's ZapStore.
Fast Company: World Changing Ideas Awards
Fast Company invites changemakers, thinkers, activists, scientists and social entrepreneurs to apply for the company's World Changing Ideas Awards. The awards honor products, concepts, companies, policies and designs created for positive changes in the following categories:
Urban Design

Transportation

Consumer Products

Food

Apps

Energy

Developing World Technology

Health

Photography and Visualization

Advertising

Students

General Excellence
SXSW: Community Service Awards
Every spring, Southwest Airlines recognizes six organizations and six individuals for their exceptional community service. Each winner receives complimentary badges to attend SXSW, a grant and the ability to share work with the SXSW family.
FedEx: Small Business Grant Program
FedEx accepts applications and awards grants annually to small businesses. This year, the entry period is February 20 to March 28. FedEx will select 10 winners. All you have to do is tell your business story and what you could accomplish with the grant. Winners from last year included Yang Bai, the creator of Flexfrost, a healthier ice cream that kids love, and Trueman McGee, the owner of Funky Fresh Spring Rolls.
Jack Daniels: Pitch Distilled
Pitch Distilled from Jack Daniels seeks the next big idea. To apply, go to the company website and fill out the application. If your application is approved, you must attend an event where you pitch your business plan or product idea. The judges are a group of inspirational business owners who will work with the selected applicants to help guide them in the right direction.
Miller Lite: Tap the Future
The grand-prize winner of Miller Lite's Tap the Future can win more than $100,000 plus the chance to work with Daymond John from "Shark Tank." As in the Jack Daniels program, applicants are selected to pitch at several events across the country. People can win prizes at the events and can go on for a chance to compete for $200,000 for their businesses. Applications opened Feb. 9 and will close April 14.
NASE: Growth Grants
The National Association for the Self-Employed awards grants of up to $4,000 to small business owners to help them reach critical business goals. Past recipients used their grant money to buy computers and farm equipment and hire part-time help. To date, the NASE has awarded $650,000 to self-employed people and small business owners. The organization also assists with training and provides valuable resource information for members.
Amber Grant: Grants for Women
Amber Grants awards a $10,000 grant to one woman each month in memory of a 19-year-old woman named Amber who died before she was able to see her entrepreneurial dreams become reality.  Applying for the grant requires posting your business story so the judges and WomensNet readers can vote for the winner. Plus, once per year, one of the $10,000 winners receives an extra $25,000 grant.
Small Business Innovative Research Grants
The Small Business Innovative Research (SBIR) program works with government agencies to give grants to companies to encourage innovative research. The SBIR's mission is to help build a strong American economy through:
Stimulating technology innovation

Assisting companies in meeting federal development and research needs

Assisting historically disadvantaged companies like woman-owned companies and socially or economically challenged people with participation in innovation

Increasing commercialization of innovations in the private sector through research derived from federal research and development
The agencies that participate in the program are:
Department of Commerce – National Institute of Standards and Technology

Department of Commerce – National Oceanic and Atmospheric Administration

Department of Defense

Department of Education

Department of Energy

Department of Health and Human Services

Department of Homeland Security

Department of Transportation

Environmental Protection Agency

National Aeronautics and Space Administration

National Science Foundation

Department of Agriculture
The SBIR program has three phases. Phase I establishes feasibility and technical merit and determines quality performance for potential phase II funding. Phase I funding is up to $150,000 for six months. Phase II awards are based on the performance during phase I, and funding is up to $1 million total for two years. Phase III assists the business with commercialization but does not include additional funding from SBIR, although other government agencies may help with funding during this stage.
Wal-Mart Foundation: Multiple Grants for All Sizes of Nonprofit Businesses
The Wal-Mart Foundation has multiple grant programs for various business types, including 501(c)(3) nonprofit organizations. A list of available grant programs through the Wal-Mart Foundation is below:
National Giving Program
Must be a national scale 501(c)(3) organization with multiple sites across the U.S. with innovative initiatives ready for replication.

Organizations with a focus on sustainability, career opportunities, hunger relief and healthy eating and women's economic empowerment may apply.

Only tax-exempt Section 501(c)(3) organizations may apply.

Companies must be able to prove outcomes or provide evidence through research of program success.
Spark Communities Program
Provides multi-year grants starting at $500,000 to nonprofit 501(c)(3) organizations in specific communities. The Spark Communities Program was formerly the State Giving Program, and there is no need to apply because applications are by invitation only.
Community Grant Program
The Community Grant Program is another grant program for nonprofit 501(c)(3) organizations. Details are below:
The grant cycle begins Feb. 1, and the deadline to apply is Dec. 31.

An application may be submitted any time during the funding cycle.

Applicants remain in the system for only 90 days, so you can apply again if you are not awarded after 90 days.

Grant awards range from $250 to $2,500.
Organizations applying must meet one of the following criteria:
Hold a 501(c)(3) nonprofit exemption status

Be a recognized government entity like a fire department, police department or public school that is requesting funds for public purposes exclusively

Be a K-12 public, private or charter school

Be a community college, a state or private college or a university

Be a faith-based organization proposing a project to help the community through food pantries, soup kitchens and clothing closets
All organizations may verify eligibility requirements by submitting a support ticket through CyberGrants. Applications are completed in full and submitted online.
National Science Foundation
The National Science Foundation gives up to $1.5 million in funding with 0 percent equity. The criteria used to decide which companies receive funding are:
Game-changing: Your product could make a noticeable difference worldwide or revolutionize an industry.

High-risk: You need funding to test your product because it's based on unproven technology.

Market pull: You have evidence that the product or service will solve an unmet need for your customers.

Scale: Bringing your product or service to market will help create a scalable business with the ability to make a large impact.
The categories that the National Science Foundation funds are:
Advanced Manufacturing and Nanotechnology (MN)

Advanced Materials and Instrumentation (MI)

Biological Technologies (BT)

Biomedical Technologies (BM)

Chemical and Environmental Technologies (CT)

Educational Technologies and Applications (EA)

Electronic Hardware, Robotics and Wireless Technologies (EW)

Information Technologies (IT)

Internet of Things (I)

Semiconductors (S) and Photonic Devices and Materials (PH)

Smart Health (SH)
If your product or service does not fall under one of the above categories, you can apply as "Other (OT)." The next opening for applications is coming in March 2018.
Eileen Fisher: Women-Owned Business Grant Program
Eileen Fisher, the founder of women's clothing brand Eileen Fisher Inc., is passionate about instilling confidence in female entrepreneurs. So, in support of female entrepreneurs as creators of change, the grant program launched in 2004 and awarded a single grant to celebrate the company's 20th anniversary. The program has grown since then and currently awards $100,000 in grants to as many as 10 grant recipients, with each grant being at least $10,000. Selected recipients receive invitations to a two-day learning and celebration event in New York City in the spring following their award. The eligibility requirements for businesses are below:
At least 52 percent women-owned

In business for more than three years with financials to support the business

Revenues under $1 million for the year before the application year

Environmental and social responsibility

Fluency in English
Nonprofit organizations, self-employed practitioners, Eileen Fisher suppliers, religious and political organizations, franchises and current Eileen Fisher employees are not eligible to apply.
Techstars: Global Startup Weekend
Techstars has a great program that connects business owners with companies to invest in their ideas. To qualify, you have to attend a local event. At the local event, a mentor coaches you and gives you resources to help you meet your goals. You will then have access to virtual mentoring and other resources. If you win locally, you will receive tools and resources to help get your business off the ground. There are qualifying events around the world, including 41 events in the United States for 2018.
G-Startup Worldwide
G-Startup is a global competition for funding that connects new businesses while searching for the most creative ideas to invest in. In addition to awards of up to $1,000,000, if you are a winner, you will receive business coaching and inclusion in G-Startup's global community, which will give you more opportunity to change the world with your innovative product.
Arch Grants – Global Startup Competition
Arch Grants is an amazing program for startup businesses. The winner must agree to run the business in St. Louis, Missouri, for one year. In exchange, the grant winner receives:
A $50,000 cash grant

Pro bono or discounted legal, accounting, marketing, HR and banking services

Introduction to strategic businesses and civic leaders

Angel investment and venture capital network access

Educational programming

Arch Grants leadership access

Recruiting and talent acquisition services

High-level business mentoring and professional development help

Relocation assistance

Social support services

Membership in a community of innovative entrepreneurs
Obtaining funding for your business is essential to your success. Often, it is necessary to fund part of your business through loans or through private investors, who usually want an equity stake in your company. Additionally, you are not guaranteed to receive a grant award. Do not let that stand in the way of your success. If you need funding, consider a loan from an online lender that provides resources at competitive rates designed to facilitate your success.