'Tis the season to Shop Small®
Thank you for helping make Small Business Saturday® a big success!
To help keep the momentum going throughout the busiest shopping season of the year,
American Express is pleased to offer new holiday-themed marketing materials
in the Shop Small Studio.
Visit the shop small studio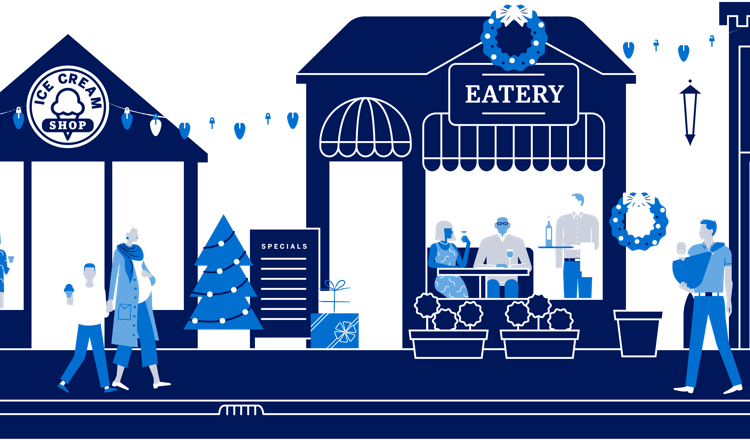 About Shop Small
Why we're all for small all year round
You're shopping small and fueling the
Shop Small
Movement every time you pick up a latte at
the corner coffee shop, buy a new bag at the neighborhood boutique, or catch a show at the
town theater. You're supporting the small businesses that make your community vibrant and
unique. Learn more about the
Shop Small
Movement, and why American Express is proud to
back small businesses around the world.
Learn More
How to Participate
Your involvement makes a
difference
Whether you're rallying your neighbors as a community organizer,
operating as a small business owner, or supporting your favorite
spots as a shopper, there's a place for you in the
Shop Small
Movement. See how you can help your community thrive during
the holiday season and all year round.
Get Involved
The Shop Small Studio
Get ideas, advice, and materials to
promote shopping small this
holiday season
Show your
Shop Small
pride and get the word out about shopping small with regularly
updated offerings, compliments of American Express.
Customizable and
Ready-Made Materials
All for following the movement
Find us on Instagram @shopsmall to keep up with all the latest news and events. Plus, don't
forget to share all your #ShopSmall moments!