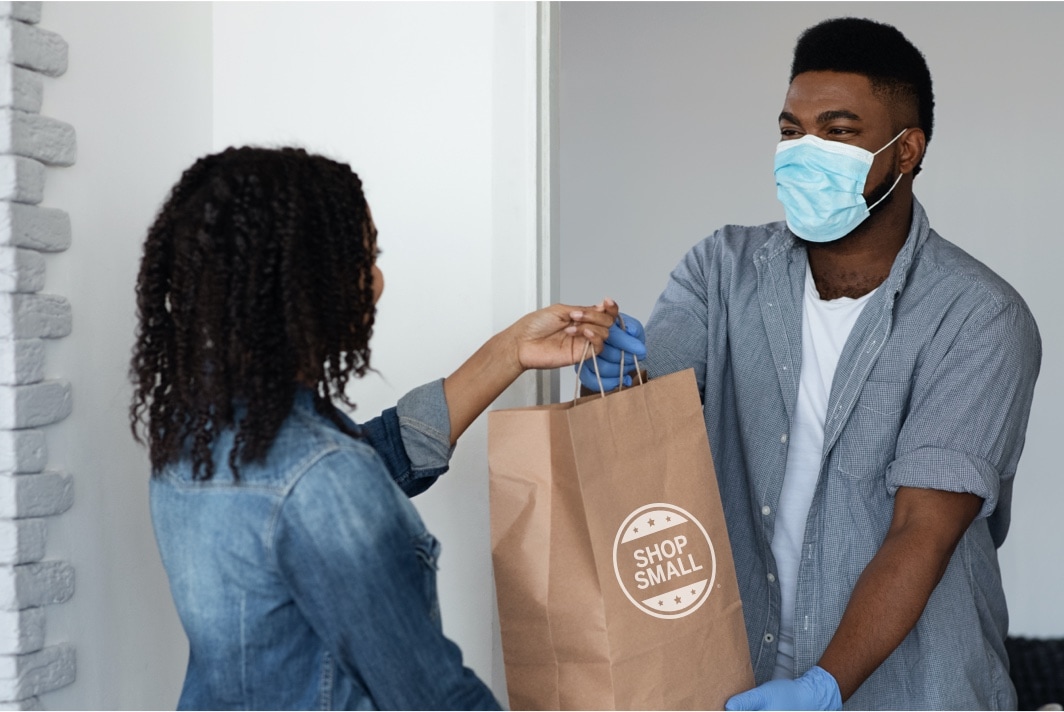 Introducing our
dine small campaign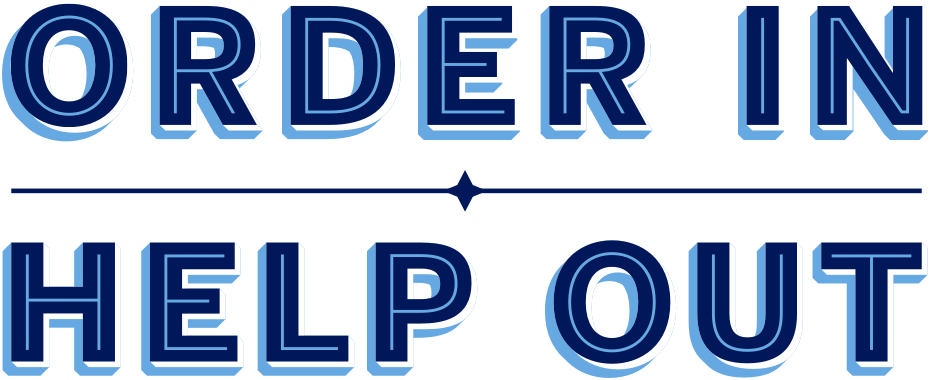 It's no secret that many local eateries are struggling right now. American Express
has created a dine small campaign as a way to encourage diners to bring their
favorite flavors home. Ordering in or picking up a good meal is a satisfying way to
show support – there's gratitude in every bite. Keep scrolling to learn more about
the resources we've created and how you can help.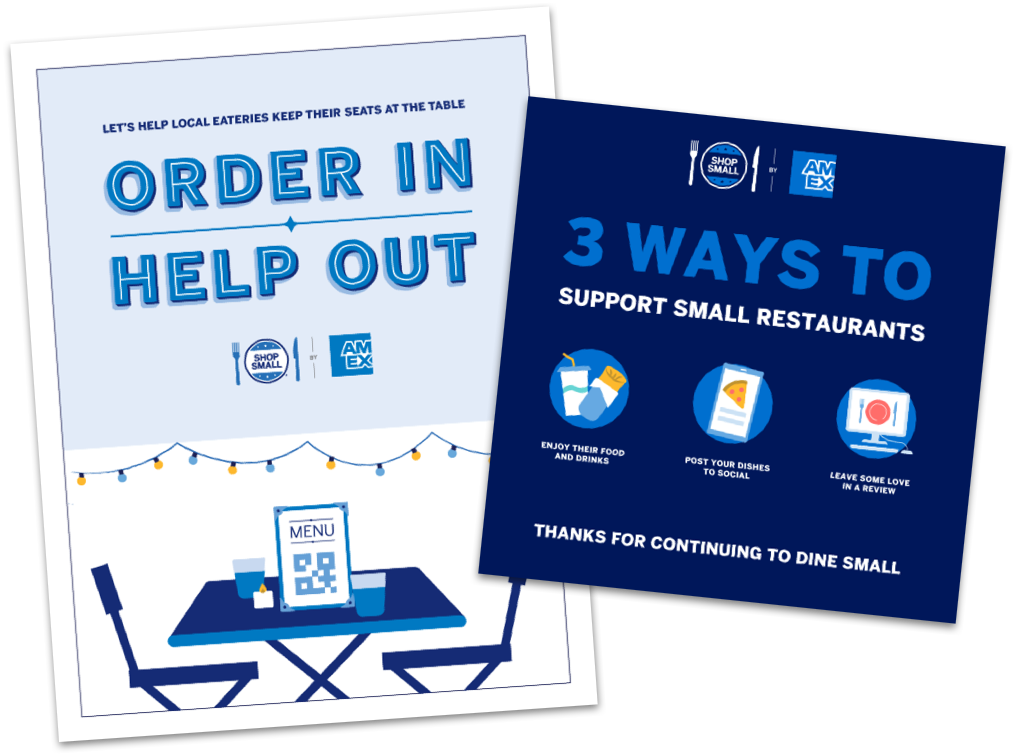 Here's How to Promote Local
Eateries in Your Community
Download these complimentary marketing materials
to encourage your
community to dine small. They'll help you remind people that choosing to order
a nice meal here or a quick bite there can make a difference to the bottom line of
a local business. Food can still bring us together, even while we're keeping apart.
These marketing materials can only be downloaded using a desktop or laptop computer.
Unite Small Businesses and Your Community
Champion the Cause
As a Shop Small® ambassador, you'll
spread the word about the importance of
shopping small all year long.
Bring Your Community
Together Safely
Connect shoppers and local businesses
through the Shop Small Movement – let's
make an impact together.
Rally Small Businesses
Build excitement by reaching out to
small businesses in your area and
encouraging them to participate in
community programming.
Applications to become a Neighborhood Champion are now closed – but you can still get involved. Find a
Neighborhood Champion near you to see how the Shop Small Movement is being celebrated in your community.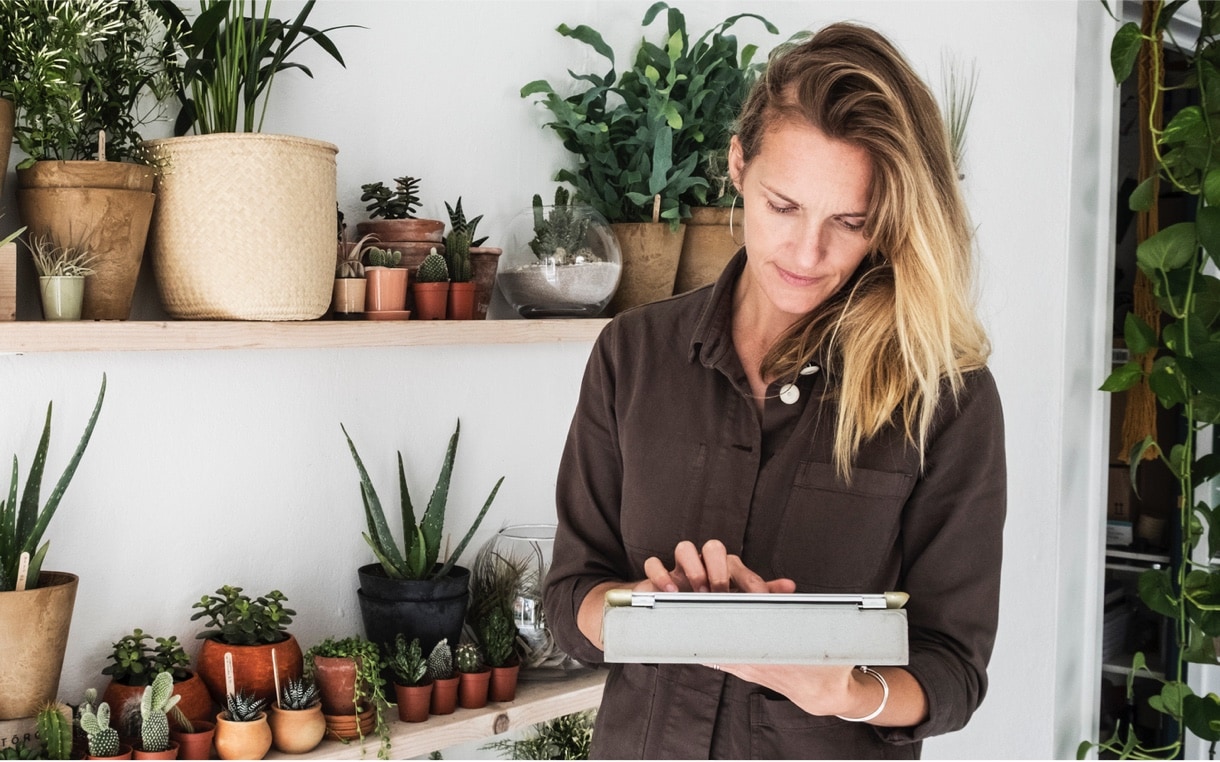 Digital Events to Support
Local Businesses
Think of our Digital Event Guides as your roadmap to help
neighborhood businesses reconnect with customers. From
ways to help drive engagement to promotional materials,
here's the inspiration you're looking for – all in one place.
Materials can only be downloaded from your laptop or desktop.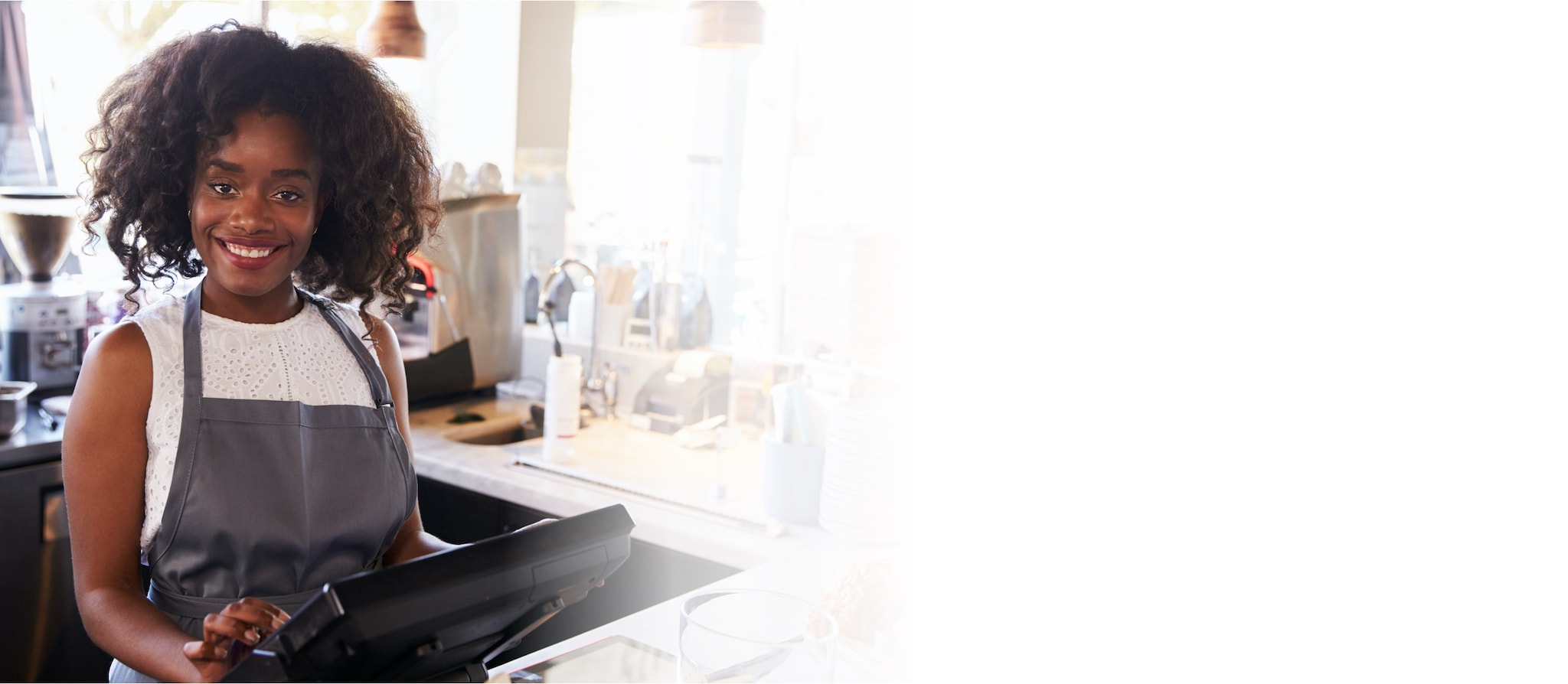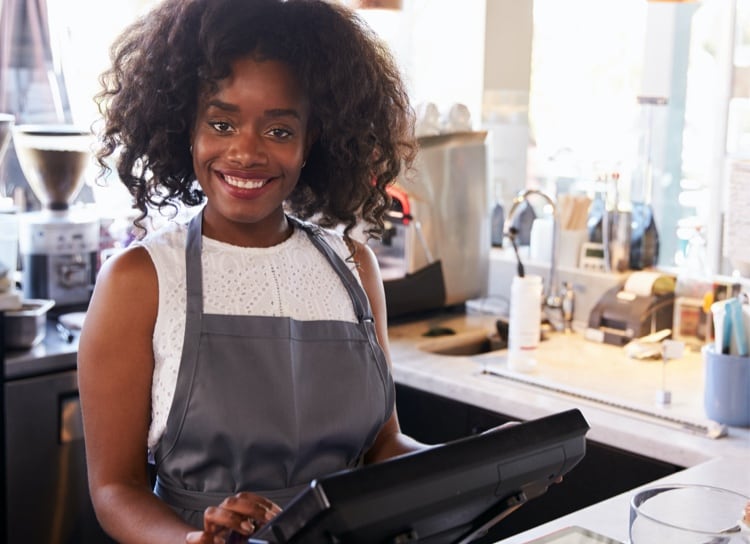 Support
Black-Owned
Businesses in Your
Community
Encourage your neighbors to support Black-owned businesses that have been
disproportionately affected by the pandemic. From resources and grants to help Black
business owners move forward to a list of Black-owned places to shop, there
are ways for everyone to get involved.
Learn More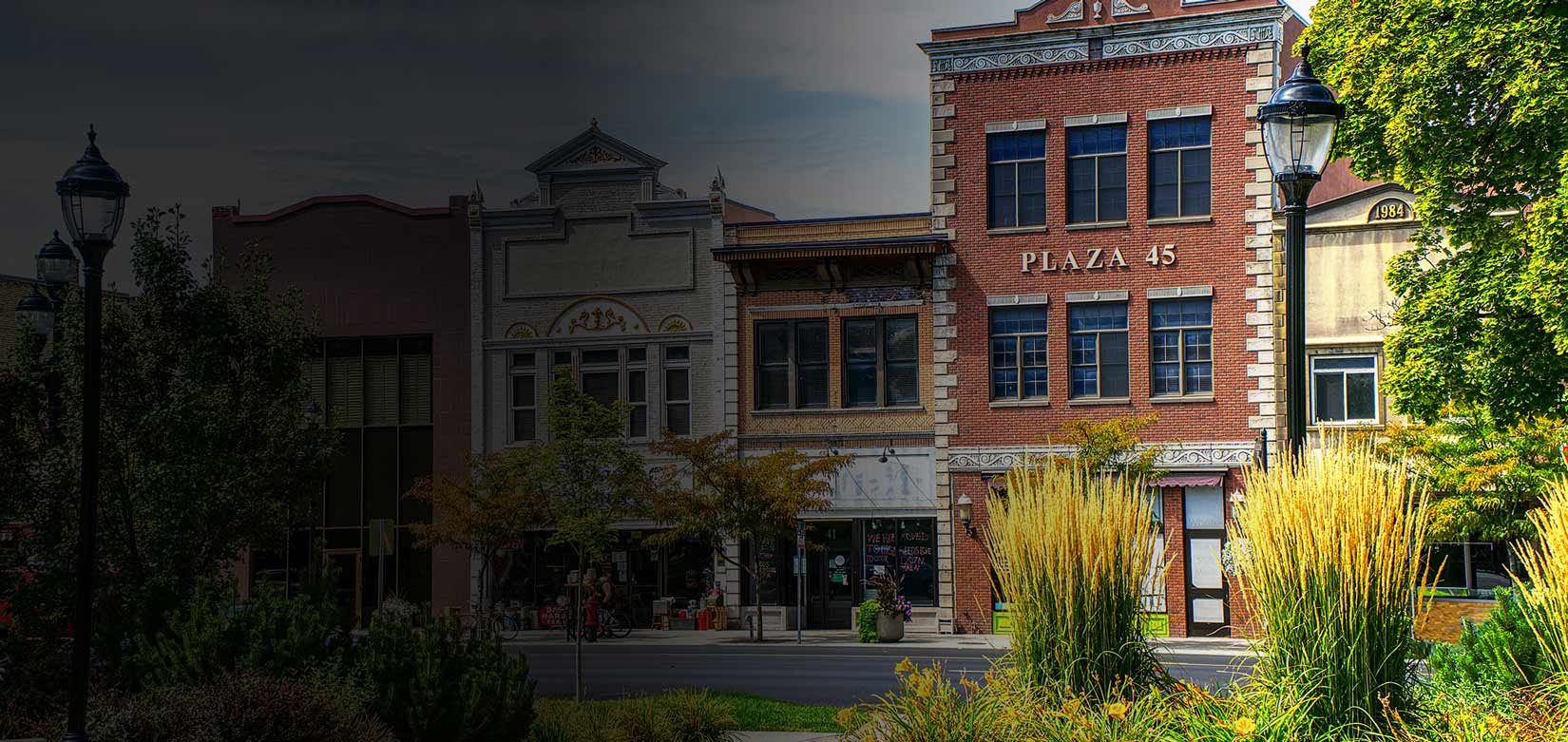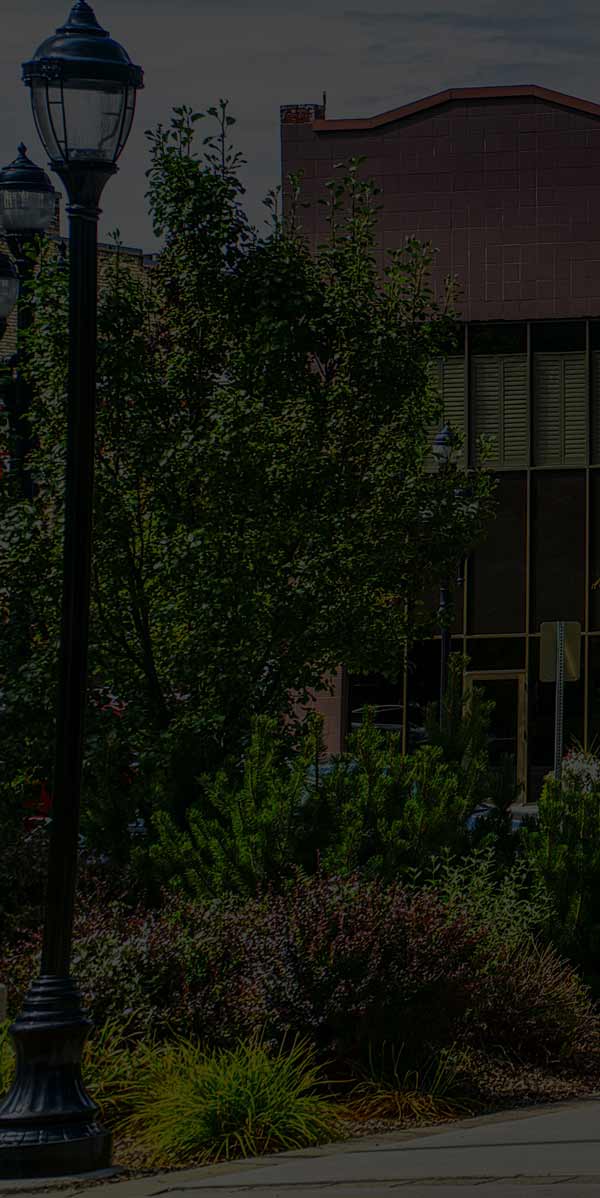 Resources to Help
Communities Navigate
this Climate
Main Street America, our longtime partner, is committed to keeping the places
you call home vibrant. They've compiled tips and articles to help communities
and small businesses adapt to the short-term and long-term impacts of this
crisis. Here are ideas to get the conversation started with your community.
Support Small Businesses
in Your Neighborhood
To support the local businesses we love, American Express is shining a light on small businesses across the U.S. and sharing their
stories to encourage communities to
Shop Small
. Check out more businesses like these on Amex's
Shop Small Map
.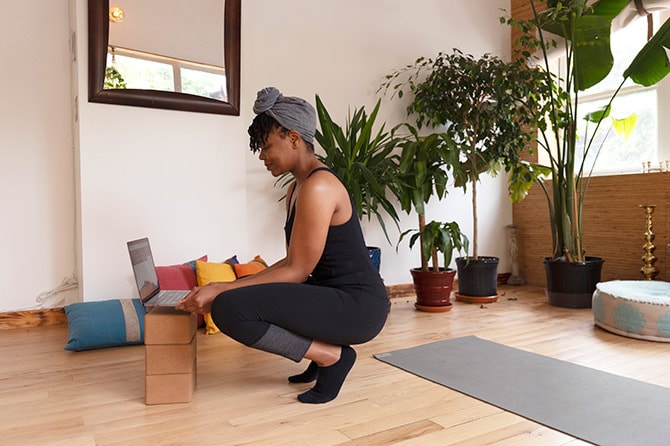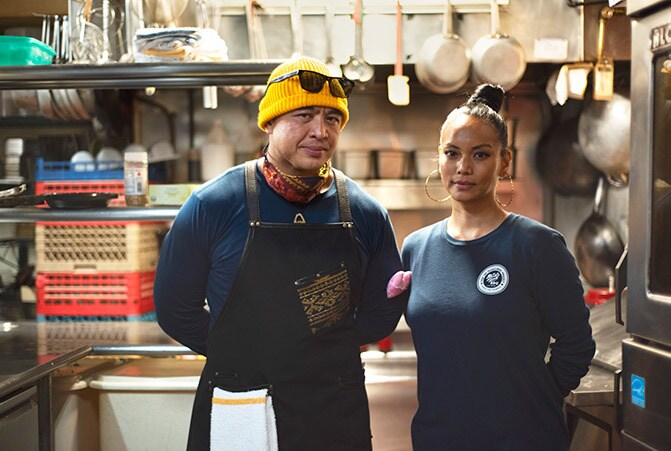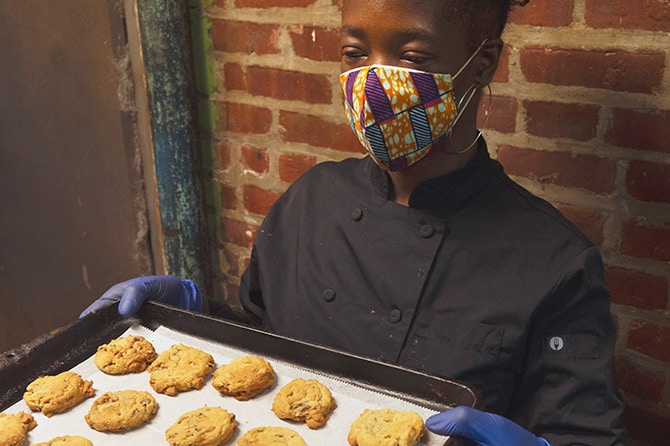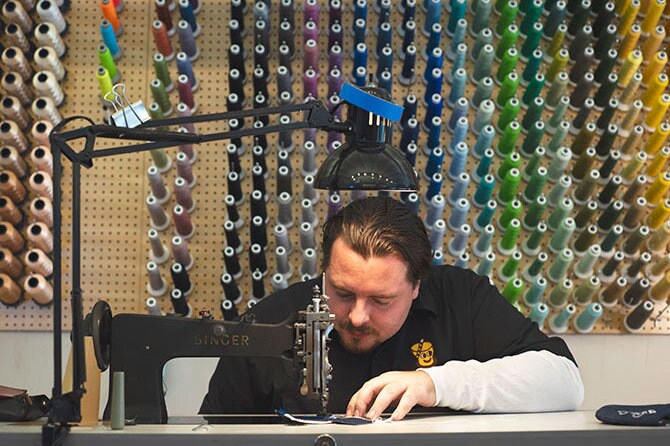 Sorry, that won't work
We want to help you get started, but these files can't be downloaded to a mobile device.
Feel free to
email yourself
the files, then switch to a desktop or laptop to view.