4 Companies Who Saved Money and Made Money by Going Green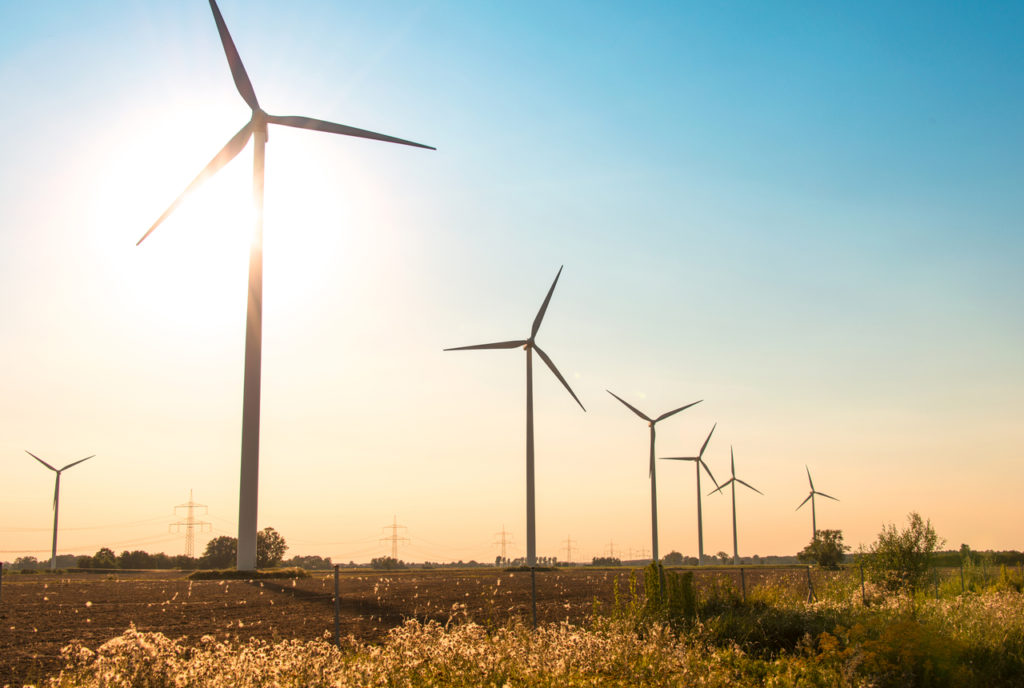 Sustainability and "going green" have become some of the biggest marketing trends of the past few years. More big companies are launching sustainability initiatives to improve their supply chains, buy environmentally-friendly raw materials, and dispose of more of their waste products in an eco-friendly manner. Sustainable package design has become a big part of everyday life for consumers on grocery store shelves, with big brands choosing smaller packages or differently designed bags or boxes to help reduce waste and save on shipping and fuel costs. And new technologies like electric cars, affordable solar panels, environmentally-friendly cleaning products, and energy-efficient devices are making it possible for businesses of all sizes to create value for customers who want to "go green."
According to the Cox Conserves Sustainability Survey of small & medium-sized businesses (SMBs), 65 percent of SMBs are committed to increasing their eco-friendly activities, and 60 percent said that cost reduction and company values were the top factors driving investment in sustainability.
Consumers seem to be increasingly interested in buying from companies with a good reputation for sustainability and eco-friendly business practices. "Going green" is not just the right thing to do from an environmentalist perspective, but it's also proving to be good for a company's bottom line.
Even though big companies often command the biggest news headlines from their latest sustainability efforts, small businesses are "going green" as well. There are many ways for small business owners to save money, find new customers, serve new markets, or offer new products and services based on the goal of "going green."
We talked with a few small business owners about how their companies are "going green" – and making money – with the sustainability trend.
Noam Maor, Owner, Pacific Home Remodeling
Pacific Home Remodeling was founded on the belief that homes can be beautiful as well as energy-efficient, and the company is a leading provider of energy-efficient solutions (such as solar energy, insulation, and energy-efficient windows and doors) to help homeowners in Southern California create comfortable living environments while also saving money on energy bills. The company provides sustainability to customers through solar panel installation as well as insulation methods that lower a home's R-rating and electricity bill. Especially now that California is experiencing a prolonged drought, conserving water is more important than ever before – and solar power and home insulation can help save water in ways that many people might not expect.
Noam Maor, owner of Pacific Home Remodeling, says that solar energy is a powerful value proposition for many homeowners, especially as people have been concerned about reducing their carbon footprint.
"Obviously home-generated solar power is cheaper for the consumer with electricity bills, but using solar also brings down the amount of water used to power the house," Maor says. "With solar power, the energy isn't coming from a fossil fuel powered plant which requires extreme amounts of water to turn into steam for spinning the turbines. Additionally, we source our solar panels and parts within the U.S., so there is an added level of sustainability inherent within our business practices. The use of quality insulation and techniques also helps reduce the water use of a home by reducing the amount of heat required to keep it warm, thus requiring less energy from sources that use water."
Chip Means, Pika Energy
Wind energy has been one of the biggest news stories of the past few years in the U.S. energy sector, with thousands of wind turbines being constructed in heavily windy states like Texas, California, and Iowa (where I live). But wind energy is not just for big corporations or big utility companies. Pika Energy, a Main-based manufacturer of small wind turbines and smart microgrid solutions for homes and businesses, creates wind energy solutions that are designed to help individual homeowners and small businesses manage energy in smarter and more efficient ways.
"We just sold two wind turbines to a small herb farm that is off-grid and located at 4,000 feet," says Chip Means, Director of Sales Development for Pika Energy. "One of the business owner's key needs was for redundant, affordable energy systems. It's not cost-sustainable to be operating a propane generator all the time when your solar panels aren't producing enough power. If you have a site that can take advantage of the wind as a source of energy, that's obviously much more sustainable in the long term, as it's a renewable source."
Your business doesn't have to be "off-grid" in order to save money with wind energy. Chip Means says that any small business can benefit from taking a fresh look at where your energy comes from – and there might be tax benefits, too.
"There are broader applications as well — any business that can offset high electrical costs with renewable resources can make small wind really pay off," Means says. "The federal government offers a 30 percent tax credit on the purchase of systems like ours, and on top of that, a business can accelerate the depreciation of the system to further drive down the cost of the up-front investment."
Could it be that the answer to America's future energy needs is "blowing in the wind?"
Shel Horowitz, Green Business Profitability Consultant
No matter what business you're in, even if you don't sell products or manufacture things or create excess waste materials that need to be recycled, you can benefit from "going green" just by taking a look at your overall business from a sustainability standpoint.
Shel Horowitz is an author and "green business profitability consultant" who helps small businesses learn how to save money and improve their operations in a sustainable way. He offers a few simple tips for how small business owners can "go green:"
Watch for "Power Vampires:" Whenever your computers and office machines are plugged in and turned on, they're burning energy and costing you money – even if no one is using them. "Put your computers, copiers and other machines on power strips and switch them off when not in use," Shel says.
Save on Printing: Even though we have excellent digital tools available today, many small businesses are still spending a lot of time, money, and energy dealing with paper documents. "Only turn on your printer or copier when you're ready to print, and make that machine a duplex printer that prints on both sides," Shel says. "And try to avoid printing when possible – instead of hitting the Print button, just increase the size of your screen display so documents are easier to read on screen."
Get Audited: No, not a dreaded IRS audit – instead, you should seek out an energy expert from your utility company to give your business an "energy audit." "Most utility companies offer energy audits that are free or close to free for homeowners, and policies vary for commercial locations, but call your utility company to find out what they can do for you," Shel says. "Last time we did an energy audit, they gave us hundreds of dollars worth of LED light bulbs and covered 2/3 of the costs of reinsulating the building."
Check out additional tips from Shel Horowitz in his eBook, Painless Green: 111 Tips to Help the Environment, Lower Your Carbon Footprint, Cut Your Budget, and Improve Your Quality of Life – With No Negative Impact on Your Lifestyle.
Jeff Kear, Planning Pod
Planning Pod is a small online business that sells events management software-as-a-service to event planners and event management professionals. They recently decided to "go green" by allowing their staff to telecommute (work from home) at least half the week. There were overlapping reasons of sustainability and productivity for this decision – in addition to saving money on commuting costs (and the environmental impact of driving cars to work), the company found some other surprising benefits.
"The main reason we did this is we found most of our staff members are more productive when they can work according to their own schedule, which for many means working from home a majority of the time," Planning Pod Founder Jeff Kear says. "A great side benefit of encouraging our staff to telecommute more was that we are saving lots of money on office space. We scaled down our office needs dramatically, which has saved us over $2,000 per month in rent as well as various other services (high-speed Internet, parking, etc.). Second, it has made our whole company more efficient and people are getting more work done. This is harder to quantify cost-wise, but I would say that the increased productivity has saved us the
salary of half of a staff developer/programmer position, which probably saves us around $45,000 per year."
Planning Pod's events management software also helps their customers operate more sustainably by reducing the need for paper.
"Planning Pod gives event businesses online tools for managing all their event details as well as many business functions like lead tracking, proposals, invoicing and legal contracts," Kear says. "In the past, event managers used to carry big beefy binders filled with all their event details; needless to say, there were immense amounts of paper used in this endeavor as well as many materials that ended up in landfills."
Kear says that Planning Pod customers have told him that the Planning Pod software is helping them save money on paper – and reduce the environmental impact as well.
"Our software has eliminated this excessive need for paper because these event professionals now just pull their information up on their computers, tablets, and smartphones," Kear says. "One of our customers told us that her business used to go through 7 to 8 reams of paper every month and now she uses less than 1 ream, and seeing how one sheet of paper requires around 3 gallons to produce, this is saving lots of valuable resources."
Follow Planning Pod on Twitter at @PlanPod.
Sustainability is a complex, multifaceted concept. Often, what makes good sense from a sustainability or "green" perspective will also pay dividends in employee productivity, cost savings, or customer goodwill. Telecommuting can reduce your carbon footprint while also making your employees more productive. Using solar or wind energy saves money on energy bills while also giving your company cachet as a future-looking, sustainability-minded brand. Doing small things around the office to save energy not only saves money, but it gives your company a story to tell about why you value sustainable business practices.
Sustainability is becoming more integrated and important as part of the overall picture of a small business' marketing and daily operations. Is your company ready to "go green?"