Traditional Mortgages vs. Construction Loans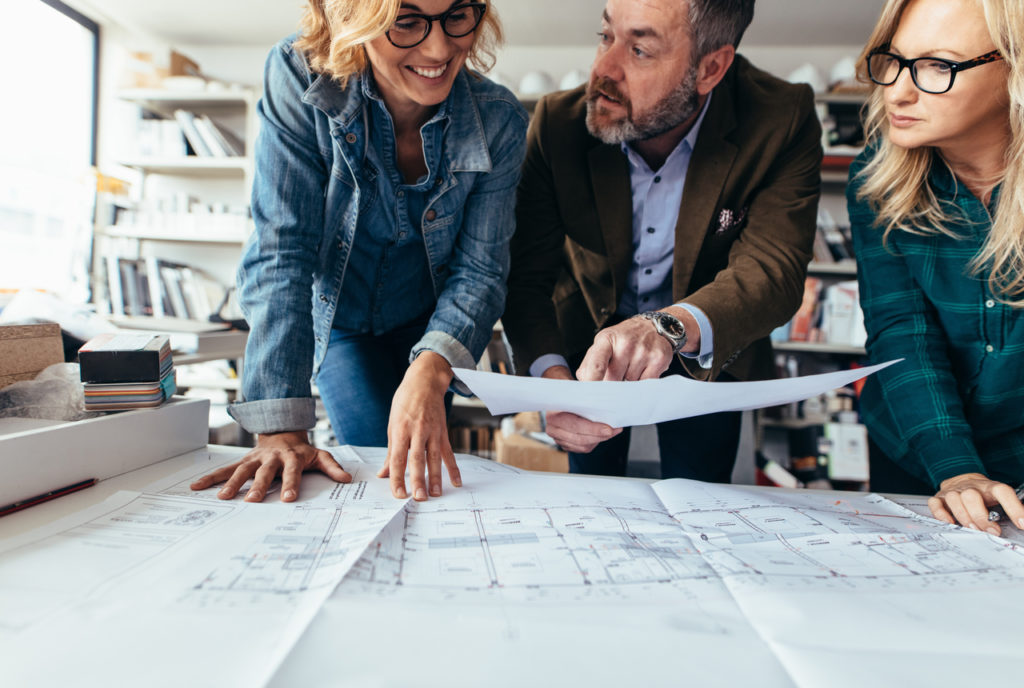 The U.S. economy has come roaring back from the dark days of the 2008-2009 financial crisis. Major stock market indexes are hitting new all-time highs while consumer sentiment is upward trending. Add in the impetus of ultra-low interest rates and the wheels of commerce have not just recovered from the crisis, they are racing faster than ever.
No single sector has benefited more from the economic improvement than the area of housing. Builders are rushing to take advantage of the favorable environment by doubling new home construction volume. However, despite the growth, the number remains below the long-term average, signaling that there is more upside in the sector.
All this activity in the home builders sector has resulted in high demand for financing, and one way savvy home builders obtain financing is via construction loans. Below are a few ways that construction loans differ from traditional mortgages.
Traditional Mortgages vs. Construction Loans
Construction loans are short-term.
Construction loans are very short term, generally with a lifespan of one year or less. Interest rates are usually variable and fluctuate with a benchmark such as the LIBOR or Prime Rate. Since there is more risk with a construction loan than a standard mortgage, interest rates may be higher. Also, the approval process is different than a regular mortgage. The originator of the construction loan will insist on detailed plans, a construction timetable and a budget that makes business sense.
Construction loans are disbursed in phases.
Another difference between a construction loan and a standard mortgage is that the loan pays out as progress is made on the project. Generally broken down into phases, the money is disbursed as each phase is completed or as the funds are needed. Construction lenders keep a close eye on the progress and sometimes send representatives to the building site to confirm the positive activity.
Construction loans require larger down payments.
Qualification guidelines also differ from a traditional mortgage and a construction loan. While today very low down payments may be required for a standard mortgage, construction loans require a larger down payment or equity. Currently, the standard amount down that is needed to qualify for a construction loan is 20 percent. This means that if you would like to build an $800,000 market value home, you can obtain a construction loan for $640,000. Fortunately, the land on which the home is being built can often be used as all or part of this down payment if the builder owns it fully.
Construction loans are a must for builders and others who wish to build their own home. Construction loans are different from traditional mortgages, although they can often convert into a regular mortgage. The differences from a traditional mortgage include the short-term nature, often a year or less, of the construction loan, the disbursement or draw of payments based on the progress of the home building project and often a higher interest rate than standard mortgages. There is no low down payment construction loan. A builder needs at least 20 percent equity or down payment to qualify for the loan. If you are interested in obtaining a construction loan, platform lenders like American Express can help you get the funding you need.