Small Business Funding Options for Hiring Employees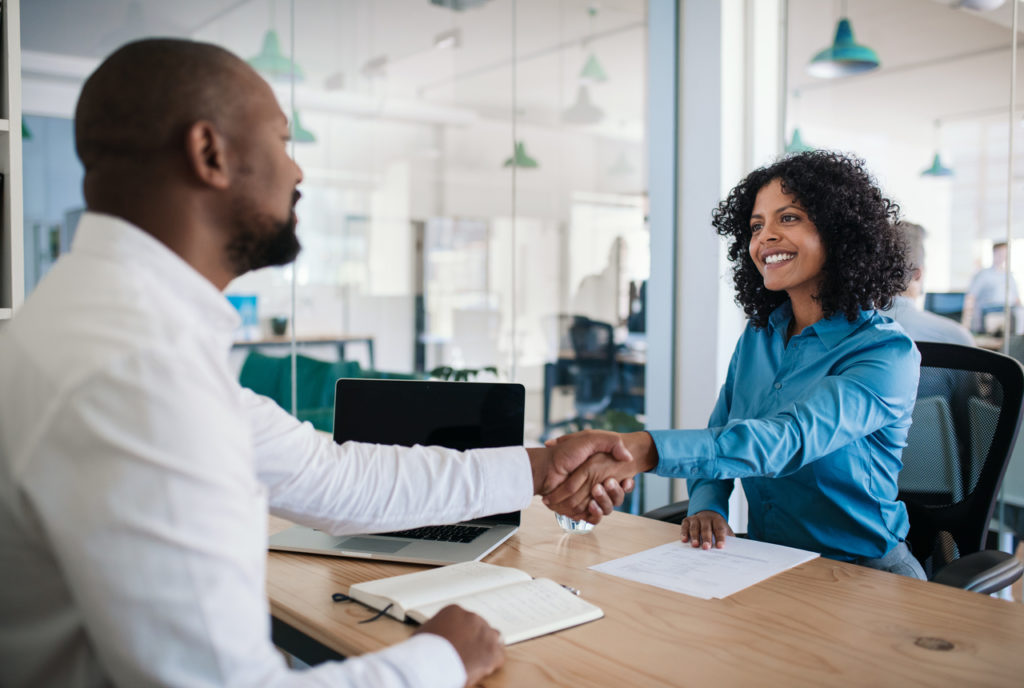 Finding and hiring the right people is vital to growing your small business, but it can also be difficult to attract and afford top candidates. If you don't have enough reserves or cash flow, there are small business funding options that you can use to hire new employees. The challenge is to determine if you're ready to take on—and benefit from—the costs and growth of a larger team before making the investment. 
When should I consider hiring employees?
Hiring employees can be an important part of running and growing a business, and different situations may indicate that it's time to start drafting a job description. Here are five signs your business is ready to expand: 
You're anticipating growth:

If you've been tracking your progress, you may be able to project your anticipated growth in the coming months and years. You can use these projections to determine when to hire new employees and how many people you'll need. By taking a proactive approach to hiring, you can take time to train new staff before you need them to work at full capacity.

 

You can't keep up with demand:

Perhaps there's already more work than you can handle. You might need to hire someone quickly because you're turning down orders, asking employees to stay late, or you're concerned the quality of work might suffer.

 

The growth leads to a gap:

Growing companies also may have talent gaps that they can't fill with internal candidates. Perhaps you need to hire an accountant, manager, or human resources director who can help you create

sustained growth for your business

. Or you're launching a new product or service and need to bring in someone who has relevant experience.

 

You are taking on too much yourself:

Consider your strengths and weaknesses and try to hire someone who will complement your skills. While giving up control can be difficult, hiring new executives or high-level managers can free up your time, so you can focus on what will help your company the most.

 

You need to replace someone:

Replacing employees who leave or who are not working is a normal part of running a business.

 
In each situation, the new employee can help your business meet one of its long-term needs. However, a full-time hire doesn't always make sense. For example, if you have a seasonal business or short-term issue, working with a temp agency or hiring a contractor could help you find the staff you need now and may save money overall. 
What are the costs of hiring a new employee?
While you might recognize it's time to bring on someone new, that doesn't necessarily mean you have the resources available. 
A Society for Human Resource Management (SHRM) benchmarking report for 2022 found that the average cost of hiring a new employee is almost $4,700, which may include expenses for: 
Advertising the job

 

External and internal recruiters

 

Assessment tests

 

Background checks

 

Travel and relocation

 

New equipment

 

Sign-on bonuses

 

Onboarding and training

 
SHRM also found the total cost to hire someone could be much higher—even three to four times the person's annual salary once you include "soft" costs, such as the time you spend interviewing candidates. 
Your specific costs will vary depending on your location, the type of business and the job. However, every business can benefit from creating a pipeline for new talent and an efficient hiring and onboarding process. Forming these connections and processes can take time and require an upfront investment but can also pay off over the long term—especially at a time when businesses are struggling to find and retain employees. 
How can I hire an employee with no money?
While a good talent pipeline and company culture can help reduce hiring costs, you can't build or transform your business overnight. Some non-cash benefits, such as a flexible work schedule, could also make hiring and retaining your staff easier. But there are still unavoidable expenses. 
If you need to hire someone right now and can't afford the upfront cost, there are loans and other types of funding for your small business available. Before taking on financing, run the numbers to make sure you can afford the payments. A new hire might take a few months to be fully productive, and there may even be an initial step back during their training. 
Preparation and analyzing your cash flow will be important before seeking a loan. Repayments will begin while you're searching to find a good candidate, the search may take longer than expected, or the person could choose to leave after you hire them. Being prepared and having a plan for any outcome will help you ensure your business is well managed throughout the process. 
Can a business loan be used for payroll?
With many business loans, the lender sends the funds to your business account, and you can then use the money as you deem appropriate for your business, including to promote a job opening, hire new staff, and to cover payroll. Some lenders even promote their lending products as payroll loans—and the name refers to how you plan on using the money rather than an actual type of loan. 
Review the loan's terms and conditions if you're not sure how the process works or whether there are restrictions. For example, if you take out a business vehicle loan, the lender might pay the manufacturer or dealer directly and you won't have any money left over for hiring or other expenses. 
What kind of loan can a small business get for payroll needs?
There are many types of loans for business owners, and you'll want to compare the options to figure out which is best based on your qualifications and needs. Some common types of loans that businesses use for hiring are: 
An

unsecured small business loan

is a type of installment loan. You'll receive the entire loan amount upfront (sometimes, less an origination fee) and it starts to accrue interest immediately. The loan will also have a predetermined repayment period, and you'll make weekly or monthly installment payments until you pay it off.

 
A

business line of credit

gives you access to a business account with a credit limit, similar to a credit card. Once approved, you can take out a loan (called a "draw") against your credit line. You generally only pay interest or fees on the amount you borrow and have either a fixed repayment schedule or minimum monthly payment. Some lines of credit have withdrawal, maintenance, or inactivity fees. 

 

The Small Business Administration (SBA) guarantees several types of financing through its loan programs.

SBA loans

from a certified lender may offer favorable rates and terms for those who can qualify. The 7(a) loan program, which is the most common type, offers loans up to $5 million. However, the process can take longer than working with an online lender, and the requirements may be more stringent.

 
There are other types of small business financing that you can use for payroll. For example, you can sell a portion of your future sales using a merchant cash advance. While you'll receive the money upfront and can use it for hiring or payroll, the financing company collects part of your debit and credit card sales each day or week to incrementally repay the loan. MCAs also often have high fees, and when that's combined with a rapid repayment schedule, it could impact your cash flow. 
Learn more about how small business funding can help you hire employees
Whether you need small business financing to hire employees or you've hired someone and are looking for payroll financing, compare lenders and loan types to determine which will work best for your situation.