How to Decide Which Charity Your Small Business Should Support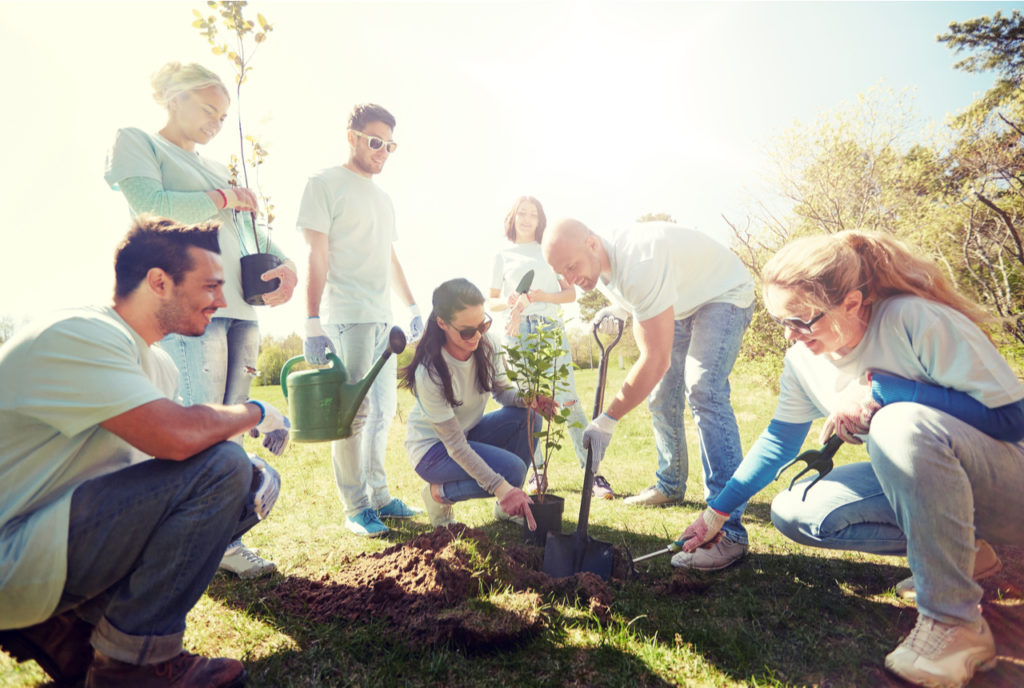 Every year, about 75% of small businesses donate to charities, according to the U.S. Small Business Association. Your small business can play a vital role in building the community and serving the needs of the less fortunate. Before you make a final decision on a charity, however, it's important to take a few important steps to find an organization whose work and message align with the values and goals of your company.
Your donations have the potential to impact the lives of a lot of people:
Employees can feel a sense of pride working for a company with strong values
Your customers can feel like their patronage is helping to make the world a better place
Most importantly, your donations can advance causes that you care deeply about
Let's take a look at what you can do to ensure your donations are making an impact.
Step 1: Know Your Customers
The decisions you make in partnering with a charity should mirror the decisions you make in taking a product to market. Your charitable partnerships will serve your business as goods that you, your employees, and your customers are investing in.
Your employees and customers want to be part of something meaningful, and you're in the position to help them fulfill that goal.
Let's start by considering the needs of your customers:
Who do your customers give to? Knowing the organizations and causes your customers care about can help you make an informed decision on who to partner with. For example, if many of your customers care about environmental issues, it's a good idea to look into environmentally conscious charities.
85% of consumers have a more positive image of companies who are philanthropic. When customers see your company working with organizations and causes they care about, it improves their relationship with your brand. In other words, a well-picked charity can actually improve branding and retention.
With the spare change you earn through charitable partnerships, you can give extra support or expand your charitable efforts. It's a win-win situation.
Step 2: Know Your Busines
You want to pick a charity whose message jives with your company's voice, goals, and aspirations.
At the heart and soul of your company are you and your employees. Above all else, your workers should feel connected to the charitable work of the company. Employees who react favorably to their employer's charitable activities are five times more likely to remain with the company.
Paul Thatcher, VP of Human Resources at Jive Communications says, "Over the years, we have found that our employees feel respected and valued when they can contribute in meaningful ways. As we've increased our charitable efforts, we've not only seen an improvement in our employees' happiness, but a significant increase in the number of qualified, enthusiastic job candidates."
Step 3: Know Your Community
Small businesses are uniquely equipped to support local communities. "What distinguishes small business from large-scale corporations is the connection with the community," says Kristen Fusaro-Pizzo, owner of Bath, Body, Candle Moments. "People want to shop at a small business because a small business cares about them, as individuals, and the causes they care about."
Serving your local community not only helps those you serve, it also strengthens the local economy.
"Communities thrive because of the efforts of people who work on behalf of human charity, and businesses thrive when they invest in these groups," says Katie Coates, APR, author of Vote Yes: The Public Hearing Plan for Developers. "I view this as taking corporate social responsibility to a much higher level of commitment, with true partnerships occurring between business leaders and members of the nonprofit organizations."
Step 4: Know Your Charity
Now that we've thought about the values and needs those donations will affect, it's time to look at a few factors that increase the impact of your charitable giving.
Not all charities are eligible for tax breaks. While tax benefits aren't necessarily a primary concern in picking a charity, being able to write off your charitable donations keeps your business in a good financial spot. Here are the SBA's guidelines for businesses interested in charity-related tax breaks:
Identify an eligible charity, usually a 501(c)(3), using this IRS search tool
Make an eligible donation of cash, volunteered services, sponsorship of a charity event, or the donation of inventory or services
Understand that each category has its own limitations (for example, you can't deduct the value of your volunteered service, but you can deduct expenses incurred, such as supplies)
Ensure the donation is paid in full by the end of the tax year and reported through Form 1040, Schedule A
Remember that the IRS limits the amount of charitable donations that can be considered tax-deductible to 50% of your adjusted gross income
Keep records — you'll want them in the event of an IRS audit
Unsure if a charity is making a real difference with your donations? Tools like GuideStar, Charity Navigator, and Give.org are great resources for helping you determine the legitimacy and accountability of any given charity. If you can't find your chosen charity on any of those lists, you can request their letter of determination.
Step 5: Build a Meaningful Relationship with Your Charity
When you partner with a charity, you're creating a mutually beneficial link. This link is an indication to your customers and employees that your organization is conscious of important issues. People who feel that a company cares about meaningful issues are more loyal and more likely to involve their friends, helping to increase exposure of both your business and your partnered cause.
One of the easiest ways to support your charity of choice is to be sure to mention their work on your website. These pages should emphasize the mission and goals of your chosen charity and tie those goals into the values of your business.
Step 6: Involve Everybody
The more people you involve in the charity work, the more beneficial it will be to your business. Fashion retailer Modavanti gives 2% of sales to one of three charities, but they let customers choose the organization they prefer at checkout. Founder David Dietz told the Wall Street Journal that the partnership helps customers shop their values and increases the rate of repeat purchases.
Both the charity and the business are benefited by involving the customer in the process. Because of this, it's crucial to think of ways to help your customers feel the joy of helping others.
"As a single store retailer, it's important for us to give back to the community. There isn't really any tax benefit for us, so it comes back to being a part of our community," says Brad Schweig, vice president of operations for Sunnyland Furniture. "We do think it helps us from a marketing standpoint as we want people to know that we are local, our team is local, and we support making our local community a better place."
Another great way to involve customers in the process is to give regular updates on the charitable work being performed by your organization. The goal of these updates is to give your customers the feeling that their contributions to your company help make a difference in some way. The better you get at involving the customer, the more they'll love you.
Companies like Tentree have social consciousness and sustainability built into their very name. For every item of clothing purchased, the company plants 10 trees. This simple practice makes every purchase meaningful to customers.
It also hints at a kind of business model where sustainability is the very core of the organization—a kind of model that thinks about business as a means to charitable ends.
Step 7: Build Your Charity Network
Some small businesses don't have the resources for big, monetary donations. If your charitable offerings are putting a strain on your business, it's time to re-evaluate how and where you give.
Sometimes the best place to start is small. Nonprofits like Pledge 1% encourage companies to give 1% of their product, revenue, or corporate time to charitable causes. They provide an easy in for companies who want to donate but don't have a lot to give.
As your business grows and you begin to be capable of giving more, you'll be able to start thinking about expanding your charitable network. Using the same guidelines we've discussed, you can find new charities who connect with your business, customers, and community.
More and more customers are demanding charitable giving from businesses. This means a lot of good can be done by business leaders who are socially conscious and sustainability-minded. Your business can be part of this movement.
There's no time like the present to start making a difference. You have the tools, now take the first step. We'll all be better off when you do.
Post Author:
Andrew Mosteller
Andrew Mosteller is a freelance writer and regular contributor to Lendio News. His upbringing in an entrepreneurial family nurtured a passion for small business at a young age. Andrew's father, an equity fund manager, taught him the ins and outs of investment financing. Now, Andrew spends his time writing copy for business owners, helping them expand and advertise their unique brands. He's also studying Strategic Communications at the University of Utah. When Andrew's fingers aren't glued to the keyboard, he spends his time reading, podcasting, composing music, and bombing down the ski slopes.