Funding Options for Veteran Small Business Owners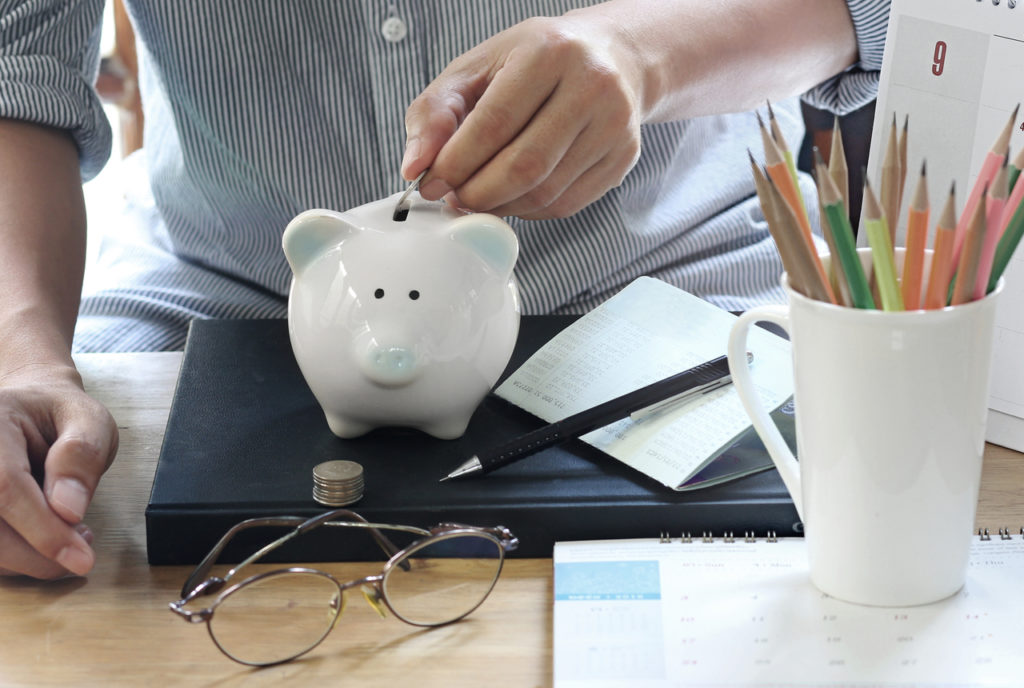 Veteran small business owners make a significant contribution to American employment and the overall economy. According to the last U.S. Census, military veterans own and run roughly 300,000 small businesses. In other words, a total of 5.6 percent of all U.S. small businesses that employ other people.
If you've served your country and want to run or grow a small business, you might want to learn about some resources that you can take advantage of. In turn, you can keep serving your country by helping strengthen the economy.
Starting Your Business
Starting a small business can be difficult, especially if you're not sure where to start. Fortunately, as a veteran, you have the diligence, determination and experience to run a successful small business. You don't shy away from a challenge. However, it can be tricky to know how to start. If you're looking to become an entrepreneur, check out these five helpful tips below.
Leverage your experience.
Your time in the military gave you solid experience in one or more fields. You can use this experience to own and successfully run a small business. If you were skilled in technology, you could open an IT business like Geek Squad. If you were a line cook, you could open a restaurant or food truck. If you were a medic, you could open a small medical practice.
Your time in the military also equipped you with the discipline needed to stick to a strict diet and workout regime, so you can use that health knowledge and open a gym to help others reach their fitness goals. Being in the military has taught you to trust your gut and look at all of the possible options, so go with what your passionate about, and turn it into the next chapter of your life!
Research your industry and market.
Although it's a great place to begin, having a passion and an idea isn't enough to start your own small business. You need to research your industry and market to find a space you can fill. Let's say the nearest auto shop is in a larger city about an hour outside of your small town. You can fill that need by opening a small auto shop for the locals. Or let's say there are plenty of restaurants, but none offer a specific type of food (Japanese, Italian, etc.).
Offering an otherwise hard-to-attain product or service, no matter the size of your city, will help you be more successful in your small business. Of course, you want to make sure you're offering something people want. By going to local meetings or events, you can speak with a large and diverse number of people and ask them if there's anything they'd like to see open up in town.
Look to the experts.
There's no problem asking for help, and there are plenty of industry experts looking to help you start and run your small business. You can find mentoring and training through vetbiz.va.gov or your local Small Business Administration (SBA) office. You can also go to SCORE to find a mentor who can work with you one-on-one with you on your entrepreneurial adventure.
Write a business plan.
A business plan is essential to your success as a small business owner. After all, it's a roadmap for your business. As a small business owner, you'll need to make a three-to-five-year outline of the route you intend to take your business. Your business plan should include:
An executive summary of your business (goals, who your company is)

How your business will be structured

How you'll fund your small business

How your company will stand out among others

A company description

What you plan to service or sell as a product

Any financial projections

A market analysis of your targeted consumers

Any marketing and sales plans
Make the most of financing.
From government loans to small business loans to lines of credit, veterans can gain access to special financing options for starting or growing their small businesses. If you already own an established business, online lenders can help you gain more capital to grow your business. We'll cover veteran financing options below.
What type of business should you open?
Of course, there's no "wrong" business for veterans to open. However, if you're not quite sure where to start, here are four business ideas to think about if you want to become an entrepreneur.
Fitness trainer / Self-defense training
As a veteran, your experience with fitness is ideal for those who aren't in the military but still love hardcore workouts. Your time in the military taught you how to maintain peak physical condition while being able to recognize how (and how hard) to push someone. You're also skilled in self-defense training, which has a more obtainable consumer base in larger cities among younger women.
Travel agent
If during your time in the military you served overseas, then your knowledge of travel and foreign countries can serve you well in this type of business. People love traveling, but often times, they need more information about where they want to go, recommendations on where to go and the best times to travel there. As a vet, you have more knowledge of some countries than other travel agents.
Outdoor retail
Your experience with the outdoors makes an outdoor retail business perfect for you. You'll have a deeper understanding of camping outdoors, what gear to take and how to prepare for any emergencies or inclement weather. Chances are that most of your customers will not be camping experts (most will likely be beginners). They're looking for answers to their questions, and you have them.
Restaurant
Not all veterans served for combat purposes. A lot were cooks! If you have a passion for cooking and you served as a cook, then you have the experience and know-how of running a kitchen for large groups of people. Maybe you don't want to be a chef, per se, but you still want to run a restaurant. Having that experience in the military can help you effectively manage your staff to make your restaurant successful.
Becoming an entrepreneur can be difficult, but as a veteran, you're no stranger to challenges. Your time in the military has given you valuable experience to start and run a successful small business. Using the advice above can help bring your dreams to a reality.
Why a Business Owner
John Panaccione directs an organization that helps veterans transition to entrepreneurship (you can learn more about this organization at VetToCEO.org). Panaccione notes that many veterans leave the service with great entrepreneurial skills. For instance, years of service have taught most veterans how to work under pressure, make do with limited resources and manage risks. In addition, leadership skills that men and women develop in the military can prove essential when veterans lead their own companies.
These skills all translate well into the business world. At the same time, veterans may need some help translating these skills into civilian life. You may not know how to write a business plan, where to obtain funding or how to write a contract proposal. With resources that are specifically aimed for veterans, you can develop these additional skills, which will help you and your business continue to thrive while also continuing to support your country.
Whether you are a veteran business owner who needs funds to maintain operations or you are getting ready to expand, it's important to know your funding options. Below, we'll tell you all that you need to know about veteran business loans and how you can find an option that works for you.
Important Resources
When you start or want to grow a small business, you probably have three main concerns. First, you might require additional business training. Second, you might need to learn about finance companies that will offer funding. And third, you probably always want to acquire additional sources of revenue. Don't worry – you don't have to figure all of this out on your own. There are plenty of resources available to help that you can take advantage of.
Here are two major resources that can provide essential business assistance for military veterans, service members in transition out of the military and sometimes even military spouses:
Bridging the gap between military training and entrepreneurship.
If you are a veteran, transitioning service member or military spouse, you might start with a Veterans Business Outreach Center (VBOC). These facilities are located in several states. Some services that they can provide include helping develop a business plan, conducting a feasibility analysis and matching business founders up with experienced mentors.
The programs that a VBOC offers can help bridge the gap between the skills that veterans and spouses already have and what they need to know to start a successful company. If you don't happen to live near one of their facilities, you might still take advantage of online resources that they provide. You could also try contacting your local SBA office for nearby services of a similar nature.
Finding government contracts for veterans.
As you may already have noticed during your experience with the military, the government can provide some lucrative sources for work. One program that you should know about is run by the Office of Veterans Affairs. It used to be called VetBiz, but now it's called The Office of Small and Disadvantaged Business Utilization (OSBDU). You can find more information about this service on the official VA website.
With VA OBSDU, you can find educational resources to help you prepare your business plan, obtain financing, gaining verification and much more. This service can also teach you how government procurement offices work, so you learn how to obtain government contracts. In addition, the program can help you get certified as a veteran-owned business and find appropriate contracts to bid upon.
How Funding Helps
Though business growth can be exciting, it also creates new, unexpected expenses. There are many ways that a loan can help support veteran small business owners who need help sustaining or growing their business. Veterans can use additional capital to:
Buy more inventory

Replace, upgrade or purchase more equipment

Hire more staff to meet expansion needs

Build a new company website

Launch a full-scale marketing campaign

Fund other business growth costs
One of the biggest ways it supports veterans is by increasing job growth. The revenue gained from veteran entrepreneurs is astounding. In 2016, The U.S. Census Bureau released its Survey of Business Owners (SBO) for 2012. It found that veteran-owned businesses accounted for $1.14 trillion of all sales. Statistics also show that veteran business owners' entrepreneurial efforts create jobs, employing 5 million people.
Not only does small business funding for veterans help both the business's finances and the overall economy, it can also offer peace of mind. For example, veterans with a business line of credit are able to draw from the line whenever they may need extra funds. This reduces the stress and hassle of wondering how the business will cover its growing operational costs.
If you have already started running your veteran-owned company, you might consider a small business loan. Internet lenders make the process of applying very easy and convenient, and you don't necessarily need to have already established traditional business credit scores to gain an approval.
However, depending upon your financing needs, you might also choose to seek funding from a military credit union or bank, like USAA. Of course, the SBA has programs that can help growing businesses obtain additional financing as well. Once you learn about different funding opportunities, you can pursue the solutions that will work best for your own unique needs
Alternative Funding Options
7(a) loan program
The 7(a) loan program is an SBA program. It's a general business loan based on certain business factors like for-profit operation and demonstrated need. A standard 7(a) offers:
A maximum loan amount of $5 million

A maximum guarantee of 85 percent for loans up to $150,000

A maximum guarantee of 75 percent for loans greater than $150,000

Interest rates

that are negotiable but don't exceed the SBA maximum

Revolving lines of credit up to 10 years

A turnaround times of 5-10 business days
Application for a 7(a) loan requires SBA Form 1919 and 1920. Additional documents may be required for veterans. Eligibility for the loan is based on certain business characteristics. In order to be eligible, the applying business must:
Operate for profit

Transact, or planning to transact, business in the U.S. or one of its possessions

Have invested equity

Use alternative financial resources, including personal assets before applying
Though any small business owner who meets the qualifications is eligible to apply, the loan allows veterans to receive a 50 percent reduction in upfront fees.
The repayment terms of the 7(a) Loan Program depend on the purpose of the loan. The different maturity repayment terms include:
25 years for real estate

10 years for equipment

10 years for working capital or inventory loan
Lines of credit
Lines of credit are great options for any small business owner, and they're used for short-term business needs (cash flow, paying bills, stocking up on inventory, etc.). Lines of credit come in four types:
Unsecured non-revolving line of credit

Secured non-revolving line of credit

Unsecured revolving line of credit

Secured revolving line of credit
Secured loans are ones that require collateral in order to qualify for funding. It's riskier for your business but not as risky for the lender, which usually means lower interest rates, better terms and larger lines. However, defaulting on a secured loan means you'll lose whatever assets you put up for collateral.
Unsecured loans don't require collateral, meaning they're riskier for the lender. Because of this, these loans can come with additional costs, shorter terms and higher rates.
A revolving line of credit means you can continue borrowing from your credit account and adding back to your balance as often as you need it. You can borrow funds as long as you're within your limit, and when you make payments, your line goes back up. Each withdrawal has the same terms and is considered one loan.
A non-revolving line of credit may or may not replenish your line when you make payments. If your funds don't replenish, you definitely have a non-revolving line of credit. However, some non-revolving lines of credit do replenish your line. The reason these aren't considered revolving is because each withdrawal acts as its own independent loan, with its own terms. These are still considered non-revolving lines of credit.
Applying for a line of credit works similarly than looking at traditional funding, but there are some key differences:
Online lenders often

look at the overall health of your business

rather than just a credit score.

You can connect accounts to your application for online lenders to help them learn more about your business (PayPal, Etsy, Stripe, etc.).

Application is free and quick, and often, you can get a decision quickly
Hivers and Strivers
Hivers and Strivers is an Angel Investment Group that focuses on investing in start-up companies founded and run by graduates of U.S. Military Academies from all military branches. Hivers and Strivers helps veteran entrepreneurs by
Investing between $250,000 and $1 million in a single round

Working closely with investment partners who broker deals when additional investments are needed

Actively looking to syndicate deals with other investment groups within the network

Facilitating successful exits for both company founders and investors that provide a return of 10 times the initial investment
However, this group is not a viable option for every former service member because of the military academy requirement. But it's still a great option for those who qualify.
StreetShares
StreetShares is an online lending platform where veteran business owners can seek funding for their start-up or expansion expenses. In fact, the founders are military veterans themselves.
StreetShares offers loans and lines of credit ranging from $2,000 to $100,000 in three to 36-month terms. You can apply online (even in under 10 minutes), and the requirements to qualify are:
You must be a U.S. citizen.

You must be in business for at least one year (although sometimes, 6 months is okay).

You must earn a minimum amount of revenue (not listed on the site).

You must be a business guarantor with reasonable credit.
When applying for a StreetShares loan, you'll need the following:
Your (or the business owner's) Social Security Number (SSN)

An Employer Identification Number (EIN)

The total outstanding business debts

Six most recent business bank statements

Your most recent personal and business federal tax returns

In some cases, additional financial statements may be required.
Microloan Program
The SBA also offers a Microloan program that provides up to $50,000 to assist businesses with funding. The average microloan is $13,000. The terms of the loan can vary. Although the interest rates may fluctuate, they're generally between 8 to 13 percent. Repayment factors may include:
Loan amount

Planned use of funds

Requirements determined by the lenders

Needs of the small business borrower
However, you'll find that certain loans have stipulations on what the funds can be used for. For microloans, the funds can be used for:
Working capital

Inventory or supplies

Furniture or fixtures

Machinery or equipment
The maximum repayment term for SBA microloans is six years, and you can't use these funds to pay any existing debts or to purchase real estate. To apply for a microloan, you'll need to find your local intermediary lender, which is a nonprofit community-based organization. Each has its own requirements, although most require some sort of collateral and a personal guarantee.
How to Apply
The loan application process will vary depending on which lender you choose. However, with any lender you'll need to provide:
Some basic and personal business information

Credit score

Financial statements
Many traditional lenders may have a lengthy application process, while alternative lenders offer a decision rather quickly. The main thing to keep in mind as you weigh your options for a veteran business loan is to find a lender that offers you flexibility and peace of mind. By working with a lender that understands the unique needs of veteran business owners, you can get the funding you need so you can focus your energy on your business.
Looking Toward the Future
With more than 20 million veterans in the U.S., you've probably noticed that veteran-owned businesses are on the rise. Currently, one out of ten businesses in the U.S. is veteran owned, and the numbers are continuing to grow.
There's good news on the horizon for these veteran business owners. Legislature has been introduced to help veterans in their quest to seek business loans. The Veterans Entrepreneurial Transition Act of 2015 (also known as the VET Act) would enable veterans to use their G.I. Bill toward starting a new business or purchasing an existing business or franchise. The three-year pilot program would be overseen by the SBA in consultation with the agency's Advisory Committee on Veterans Business Affairs and the Secretary of Veteran Affairs. On July 28, 2015, the proposed legislation was referred to the Committee of Veteran's Affairs. It's received revived interest and advocacy as of June 2017.