Grants vs. Loans – Which Makes More Sense for Your Business?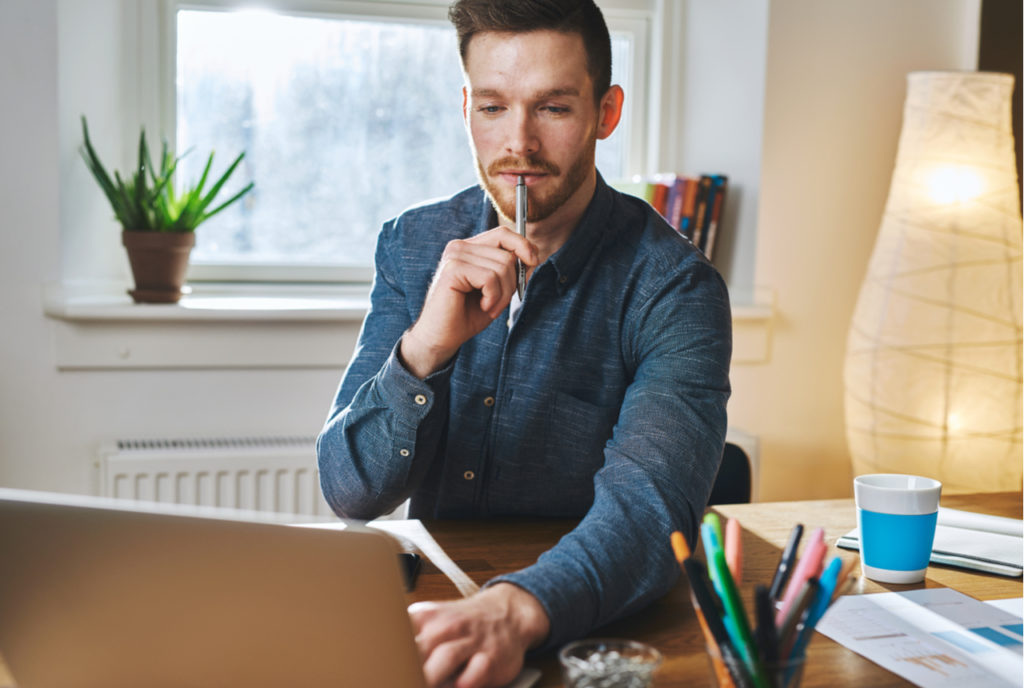 You're just in the planning stage of starting a business, and you're looking for money to help you launch on the right foot. Or maybe you've been in business a while and could use a little extra capital to take your company to the next level. No matter where you are in your business' life cycle, knowing your options for financing is essential.
Why the Life Cycle Stage Matters
If you think about it, a business is like a life of any kind: there's inception (that's when the planning and organization happens), launching, growth and maybe even reinventing if you need to pivot to stay continually competitive.
At each stage, your needs change, especially as pertains to finances. In the beginning, you'll need more money for start up costs. Those expenses will even out as you start to turn a profit, but down the road, you might need another infusion of cash, maybe to hire your first employee or rent larger office space.
Your appeal as a good investment will change over time, too. While it's possible to find investors or a loan in the early days, it may be harder just because you don't have a solid business financial history yet. Later, as your business has proven its worth, it may be easier to get approved for funding.
Two Options to Consider
While there are other financing options, let's focus on two specific options: grants and loans.
Grants
A business grant provides much-needed funding without you having to pay it back. Typically, a grant is given to a business in need that meets some specific criteria. For example, clothing brand Eileen Fisher awards women-owned businesses grants up to $10,000. The National Association for the Self-Employed (NASE) awards $4,000 to businesses with specific needs for the funds. There are a variety of grants for different demographics and industries, so it's worth a little investigation to see which you qualify for.
Grants may be more difficult to get if you're in the startup phase, because requirements are usually very stringent, and you typically need some experience running your business in order to qualify. If you're in the growth phase of your business, however, grants are a great source of funding to consider.
Loans
The more diverse, and therefore more opportunity-filled, category for funding is business loans. These come in a variety of shapes and sizes. There are small business loans offered by banks and organizations backed by the Small Business Association that are fairly easy to qualify for. These are good for a business at any stage in the life cycle. Then there are working capital loans, which are ideal for ensuring that you never have a cash crunch and have funds when you need them, whether it's to pay your suppliers or other day-to-day expenses.
A revolving line of credit is another loan option to consider. While you are approved for a specific amount, you don't have to take the payment all at once, or even all of it ever. Instead, you can take out what you need when you need it. If you know a certain time of year is slower for sales, you can borrow what you need to get through until business picks up. Repayment of a line of credit is also flexible, which can come in handy.
So Which is Right for Your Business?
To determine whether grants or loans are what your business needs, you'll need to consider several factors.
What's Your Objective?
What you need the money for will determine what path you take. For example, if you're seeing a cash crunch on the horizon and are worried about paying payroll next month, a working capital loan would be the best fit to see you through the rough patch. If you're making big-picture plans for expansion or growth, a small business loan might be better.
Knowing exactly what you plan to use the money for will help you apply for a loan or grant. You might be required to present a budget for the money, and even if you're not, it's a good idea to draft one to ensure that you ask for enough to cover all your expenses to reach your goal.
What's Your Timeline?
If you'd like more money but aren't in a particular hurry to get it, applying for a grant can't hurt. Usually there's an application period of several months, so don't expect to find out if you were awarded the grant for a while. Also because there is a lot of competition for grants, you'll be less likely to get one than you would a loan.
If time is of the essence, a working capital loan can usually be approved within a few days, so you can get the funds deposited into your account quickly.
How Quickly Can You Pay It Back?
Grants don't have to be paid back, but loans do. Look into the payback requirements – as well as interest rates – before you apply for any loan so that you are sure that you can make regular payments on that loan.
Business funding is a valuable tool to help you launch or grow a business. Make sure you weigh the benefits and drawbacks of various types of funding to help you make the right choice for your company.