Hispanic Small Business Loans and Funding Options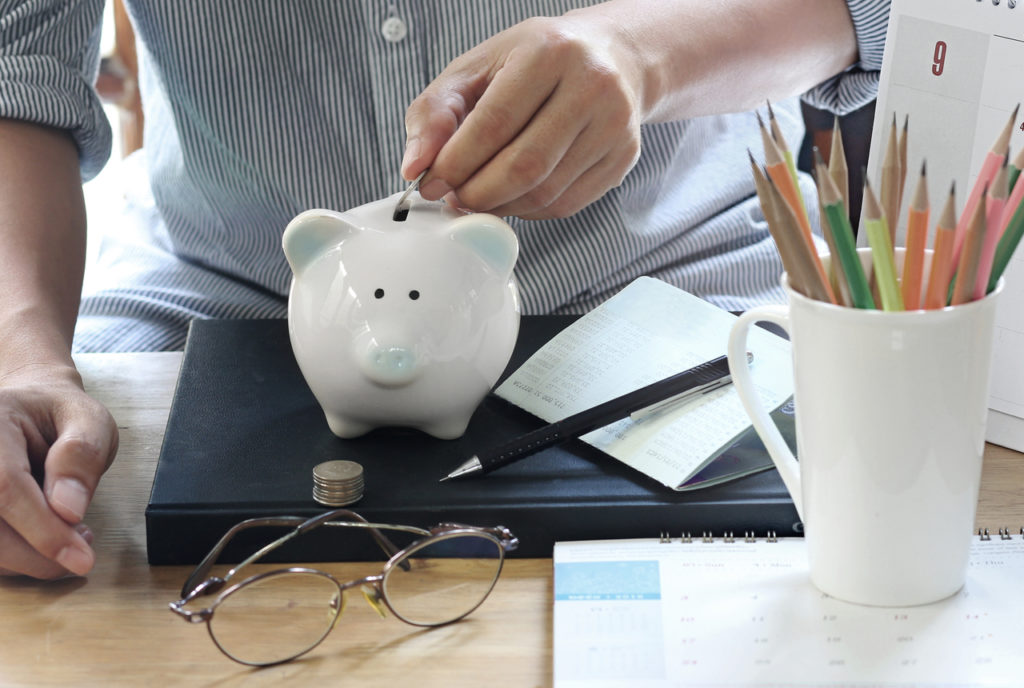 More than 62 million Latinos live in the United States, and the country is home to nearly 5 million Hispanic-owned businesses, according to the State of Latino Entrepreneurship Report from Stanford University. Hispanic-owned small businesses are outpacing the growth of other small businesses in the United States, both in number of new businesses and revenue. In 2022, Hispanic-owned small businesses generated more than $800 billion in annual revenue, according to the report.   
As Latino-owned businesses represent a rapidly growing sector of the economy, many financial institutions have established small business loans to help promote and fund minority-owned small businesses, including Hispanic small business loans. 
If you are a minority small business owner, you may qualify for business funding through one of these Hispanic small business loan programs.  
Loans for Hispanic business owners
U.S. Hispanics are strengthening the economy by creating new businesses and adding employees at a faster rate than other groups of entrepreneurs, the Stanford report shows. To help advance this growth, many lenders are offering opportunities for Hispanic business owners to raise capital. Financing options for minority business owners include SBA loans, loans from minority depository institutions, and loans from community development financial institutions. 
SBA loans
The Small Business Administration (SBA) is a government agency that provides support to entrepreneurs and small businesses. One of the agency's chief methods of supporting small businesses is by providing SBA loans. 
The SBA doesn't provide loans directly to small businesses. Instead, the agency partners with select commercial lenders that agree to meet SBA guidelines to offer loans to small businesses. Lenders fund the loans, and the SBA guarantees that the loan will be repaid. For business owners who may not have the credit score, or collateral needed to secure a conventional loan, the SBA acts as a co-signer, giving financial institutions the guarantee they need to secure business financing. 
SBA loans typically have lower down payment requirements and more flexible repayment terms than traditional business loans. With lower barriers to accessing capital, SBA loans may be a good option for Hispanic business owners. 
Loans from minority depository institutions (MDIs)
A minority deposit institution (MDI) is a federal designation for banks or credit unions that are primarily owned or directed by members of a minority group, including African Americans, Asian Americans, Hispanic Americans, or Native Americans. These financial institutions are uniquely protected by federal agencies, including the Federal Deposit Insurance Corporation (FDIC), National Credit Union Administration, and the Board of Governors of the Federal Reserve System. These agencies are required to preserve the number of MDIs, promote and encourage the creation of new MDIs, and provide training and technical assistance to MDIs. 
With support and backing from the federal government, minority deposit institutions are able to provide business loans and other financial products to underserved communities, including low-income and moderate-income borrowers. MDIs may be a good option for loans for Hispanic business owners who find it difficult to get low-cost funding from other financial institutions. The FDIC maintains a list of minority deposit institutions to make it easy to find one in your area. 
Loans from community development financial institutions (CDFIs)
A community development financial institution (CDFI) is a financial institution that provides credit or other financial services to underserved markets and populations. CDFIs are lenders who have a mission to offer fair, responsible financing to minority and low-income communities, as well as others who traditionally don't have access to mainstream financing. 
CDFIs may include banks, credit unions, loan funds, and venture capital funds. All institutions classified as CDFIs are committed to investing in and building underserved communities. They typically offer business loans with lower interest rates and higher approval rates than traditional lenders. Because CDFIs are required to lend to underserved individuals and businesses, Hispanic business owners who have been unable to secure financing with a mainstream lender may qualify for a CDFI loan. 
The U.S. Treasury provides financing to CDFIs across the country through its CDFI Fund. To find a CDFI near you, use the CDFI Fund's searchable database. 
Alternative funding options for Hispanic small business owners
There are plenty of resources available for Hispanic entrepreneurs to learn about business financing while narrowing down your funding options. Most small business owners are familiar with traditional business loans, in which a lender provides a lump sum of money to be repaid with interest over an agreed-upon period of time. But there are other types of small business financing options for Hispanic business owners, including business credit lines and business grants. 
A business line of credit
A business line of credit is a type of financing that allows a business owner to access funds up to a certain limit, and only pay interest on the withdrawal. A business line of credit is a flexible alternative to a business loan. The business owner can repay any funds used and keep the line open to tap again as needed. 
A business owner may choose a line of credit over a loan if they want to improve cash flow or get quick access to funds for expenses like payroll. Many business owners use a line of credit in the same way they might use a business credit card, but the interest rates on a line of credit are typically lower. 
Small business grants
A small business grant is an option for small business funding that does not have to be repaid. A business grant is money that is given to a business from federal, state, county, or local governments, nonprofits, corporations, or other organizations.  
For a startup or small business that needs cash for growth, expansion, or even day-to-day expenses, a grant is an attractive option. However, identifying the right types of grants requires research and the application requirements are usually rigorous. Some good places to start looking include SBA.gov and Grants.gov.   
How to apply for a Hispanic small business loan
Applying for business financing always requires time and research, but applying for a small business loan for Hispanic-owned businesses may include some additional steps. That's because Hispanic entrepreneurs can increase their funding opportunities by becoming certified as minority business owners and providing well-researched, focused applications.  
Steps to apply for Hispanic small business loans
Apply for minority business certification
The first step is to apply to become a certified minority business owner before even researching loan options. After becoming a certified minority-owned business, you'll automatically qualify to apply for a number of small business loans for Hispanic entrepreneurs. 
You can become certified through the National Supplier Development Council and the U.S. Department of Transportation. In addition to accessing more funding options, becoming a certified minority business owner can also help you make connections with businesses and organizations that are committed to working with minority-owned companies. 
Determine the amount needed
While certifying your business as minority-owned, determine the amount of financing you need for your small business loan. Taking time to examine your business financials and forecast the amount you need to borrow can help establish expectations and give you a clear financial goal. Also, when you know the size of the loan you need, you'll be able to narrow your funding options before moving to the next step. 
Find the lender and loan option that fits your business
When a Hispanic small business your business is certified as minority-owned and you've established a financing goal, you're ready to start searching for a lender. Take time to consider your options, including SBA lenders, CDFIs, and MDIs. Talk to lenders, or conduct online research, to get a sense of the interest rates and funding amounts that you can expect and choose the lender with whom you feel comfortable. 
Gather documentation
Before applying for a small business loan, you'll need to provide the lender with a detailed picture of your business through documents, including: 
Financial statements

 

Business plan

 

Credit history

 

Business license and permits

 

Franchise agreement (if applicable)

 

Articles of incorporation

 
Apply for the loan
Once you have gathered the necessary documentation, you're ready to apply for a business loan. Many lenders will allow you to apply online and submit digital copies of documents, but some may require an in-person visit.  
As the lender considers your application, they may request more information or documentation. It's important to provide the requested information as quickly as possible to keep your funding request on schedule. 
It may take as little as a few days or as long as a few weeks for the lender to review your application and documents. If you're applying for an SBA loan, you may have to wait longer for a decision. Once the lender has completed the review, they will notify you of their lending decision. 
Receive financing
When you've received approval for a small business loan, the next step is to get the money in hand so you can start using it to meet your business goals. Different loan agreements will provide funding in different ways, depending on the lender and the terms. 
Once you receive funding, you'll probably be expected to start repaying the loan within a month or two. The repayment terms will be decided during the application process. 
Financing your small business
As the number of Hispanic-owned small businesses expands across the United States, bringing jobs and fueling the economy, there are more options for financing and supporting their growth. Hispanic business owners who need capital will find a range of business financing options, from loans to grants to a business line of credit to help meet their needs.