The Benefits of Being A Minority-Owned Business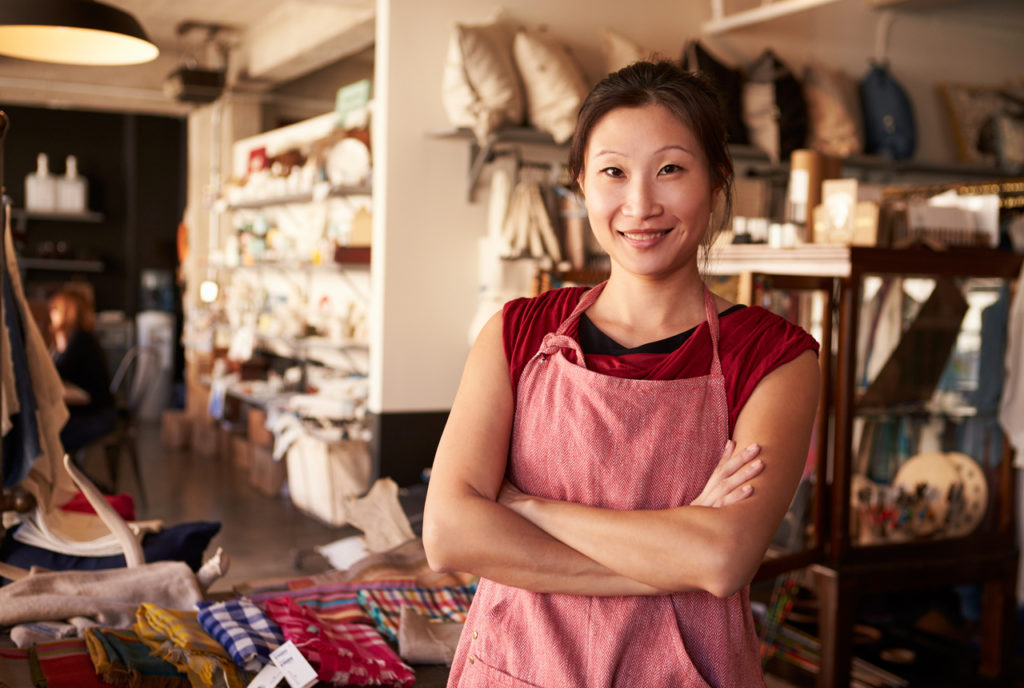 Businesses that are certified as minority-owned can take advantage of special government programs, including increased access to government contracting opportunities that can help them grow quicker. Find out whether your organization may qualify for this designation, how to become certified and how this might help your business.
Does Your Business Qualify as a Certified Minority-Owned Business?
Small businesses seeking minority business certification are instructed to contact the NMSDC (National Minority Supplier Development Council) whose mission is to advance business opportunities for certified minority business enterprises and connect them to corporate members. Applications can be submitted online, and members must meet the following criteria for certification:
S. citizens
Businesses that are at least 51 percent minority-owned and controlled, defined as someone who is at least 25 percent Asian, Black, Hispanic or Native American, established through screenings, interviews and site visits
Must be a for-profit enterprise that is physically located within the U.S. or its trust territories
Management and daily operations must be exercised by the minority owner member(s)
The certification process can take up to 90 days and applicants should be prepared to supply many different types of business documentation. Once certified as a minority-owned business by the NMSDC, minority business executives have access to program benefits, among which are opportunities to grow their businesses by gaining private and government contracts through inclusion in (and access to) the NMSDC's supplier database and regional leads and alerts for procurement opportunities from corporate members.
Does Your Business Qualify as a Minority-Owned Business Under SBA 8(a)?
Among the resources offered by the U.S. government's Small Business Association (SBA.gov) are programs for qualifying minority-owned firms meant to help them grow and develop. These programs include one-to-one counseling, training workshops, management and technical guidance. What's more, minority-owned businesses that become certified under SBA (8)a Business Development guidelines can leverage this assistance and certification to compete successfully for government contracting opportunities.
There is no cost to become certified under SBA 8(a) guidelines. To be approved and certified as a minority-owned business (also referred to as a certified disadvantaged business) under the SBA's (8)a Business Development program eligibility requirements, an organization must:
Be majority-owned (51 percent or more) by an individual(s) who is/are
American citizens (by birth or naturalization) who is/are
Both *socially and **economically disadvantaged
*Individuals are presumed to be socially disadvantaged if they hold themselves to be a member of a presumed group or are currently identified by others as a member of a presumed group, which include:
Black American
Hispanic American
Native American
Asian Pacific American
Subcontinent Asian American
Other individuals may be found socially disadvantaged and therefore eligible for the program on a case by case basis.
**Economically disadvantage eligibility is only determined after social disadvantage has been determined. For purposes of program eligibility, economically disadvantaged individuals are "socially disadvantaged individuals whose ability to compete in the free enterprise system has been impaired due to diminished capital and credit opportunities." An individual seeking an economically disadvantaged designation must provide the following to the SBA for consideration:
Narrative statement of economic disadvantage
Personal financial information including tax returns and specific SBA forms; including separate financial information pertaining to a spouse when the applying individual is married
Assuming that an individual applying for SBA 8(a) certification is a member of a presumed socially disadvantaged group and has met the requirements for economically disadvantaged designation, they must also:
Be a small business
Be a business that demonstrates potential for success
Have leaders that show good character
Meet separate eligibility requirements if they are businesses owned by American Indians, Native Alaskans, Native Hawaiians or Certified Development Companies
The Benefits of Being A Minority-Owned Business with Certification
The process of becoming certified as a minority-owned business for the purposes of participating in special programs like those offered by the NMSDC and the SBA's 8(a) are significant, but the benefits of being a minority-owned business with certification are significant too. From federal and government agencies to private corporations, there are many organizations that want to do business with minority-owned businesses and would even prefer to do so. Certification may provide your business with opportunities it might not otherwise be able to compete for.
Many federal government agencies are even mandated to reward a substantial number of contracts to certified minority-owned businesses. For example, the U.S. Department of Transportation requires that at least 10 percent of the money spent on contracts for certain projects go to businesses that are minority-owned, and entities (such as state transportation agencies) that receive DOT funding are required to develop Disadvantaged Business Enterprise (DBE) programs to ensure compliance.
DBEs are for-profit small business concerns were socially and economically disadvantaged individuals own at least a 51% interest and also control management and daily business operations.Government agencies are not the only organizations that want to award work to minority-owned businesses. The corporations that work with members of the NMSDC include such illustrious brands as IBM, Microsoft, Marriott and many others.
Leveraging Certification to Land Government Contracts
Any business, including minority-owned businesses, must register with applicable federal and state programs through which contracts are advertised and awarded. Minority ownership may or may not be a factor in individual contract specifications; however, some contracts may even be exclusively set aside and awardable only to minority-owned businesses.
Minority-owned businesses that want to compete for federal contracts must first register with the SAM (or the System for Award Management). Registration is free; however, each contract will have its own specific supplier or vendor requirements.
Minority-owned businesses that want to become a federal supplier with the GSA (Government Services Administration) can find guidance and assistance on the GSA portal site. From the portal's landing page, you will be able to determine whether becoming a government supplier is right for your business, find out how to become a vendor and get information about finding and pursuing government contracts. This site also has a listing of set-asides, such as the percentages of contracts that must be awarded to minority and disadvantaged businesses, which apply to every federal government purchase valued from $2,500 to $100,000.
Each state has its own process for awarding government contracts, including provisions for awarding contracts to minority-owned businesses within the state. To get information about your state's minority-owned business programs, contact your state's DBE (Disadvantaged Business Enterprise) program.
More Government Resources for Minority-Owned Businesses
At business.usa.gov you will also find additional resources that can help with growing a minority-owned business, including a questionnaire that will help you explore government contracting. Completing the questionnaire will take you to a results page that lists any Federal Government programs for which your business may qualify. This site also features a list of resources specifically for socially and economically disadvantaged-owned businesses with national, state and local listings. You can even search by zip code to find programs for minority business owners in your area.
Another government site with valuable resources for minority-owned businesses is the Minority Business Development Agency. Among its topics are articles with advice on how to procure contracting opportunities, success stories and educational resources that small business owners can tap into for help developing and growing their organization.
Do you have additional questions about certifying your business as minority-owned? Are you interested in learning more about business loans?