11 Affordable Advertising Ideas Perfect for Your Small Business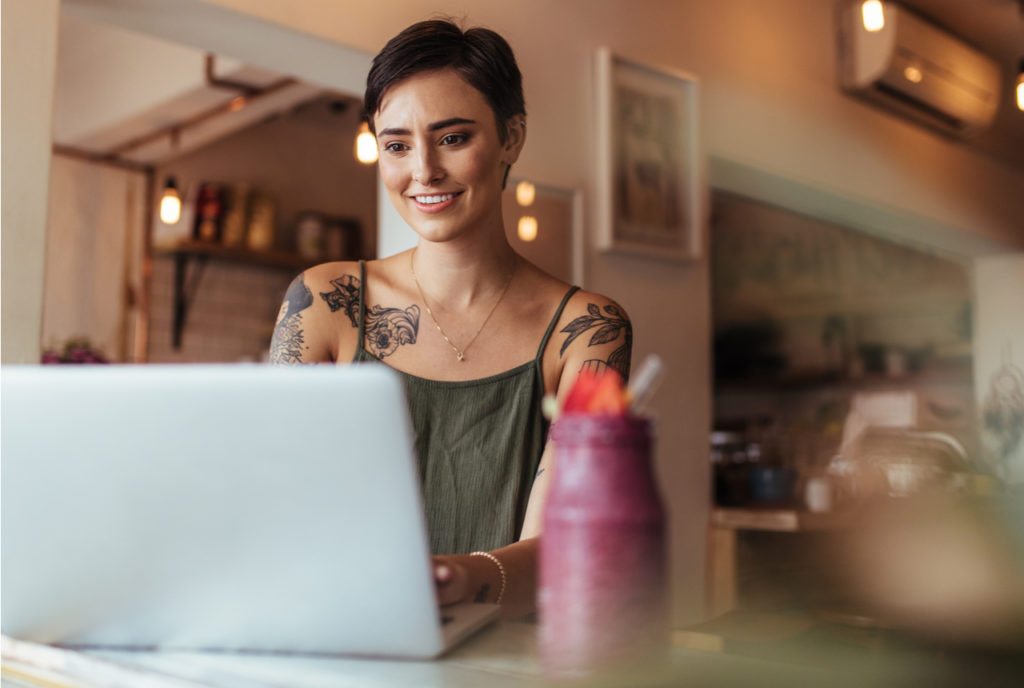 Small businesses are always looking for smart, cost-effective ways to advertise. But how can small businesses compete in a world that is already so cluttered with advertising, spam and big-budget messages from big-money brands? Fortunately, there are still a lot of free, low-cost ways to promote your business. With a bit of imagination and lots of hustle, you can get big advertising results with even a tiny advertising budget.
11 Affordable Advertising Ideas for Your Small Business
Learn to Use Help A Reporter Out
Help a Reporter Out is a free way to get publicity for your business by signing up to be an "expert source" for reporters who are looking for people to interview. Whenever you see a reporter's query on HARO that suits your skills and expertise, you can offer some quick insights. This method will gain your business exposure in different online publications, and also allow you to begin defining yourself as an expert in your industry.
Use Mugs with Your Info on the Inside Instead of Business Cards
People get overwhelmed with so many business cards and often end up tossing them. A mug with your business information on the outside ensures your name is seen every time.
Postcard Thank-You Notes
When was the last time you sent a thank-you note to one of your favorite clients? Spend a bit of money to get some colorful photo cards or postcards printed – with your business logo, your photo, your family's photo or photos from your business. These personalized thank-you notes will remind your customers that they're buying from a real business run by real people – connect with them on a human level.
Ask for Referrals
Once you have a solid business relationship established with a customer, look for ways to ask them to refer new customers to you. You can make your referral program informal and ad hoc, or precisely targeted, but either way, make sure you put some thought into it and approach your customers carefully. Don't just ask anyone for referrals; you're asking them to do you a big favor by sharing names of their friends and colleagues. So reward them accordingly – give a nice gift to customers who refer new business to you. What's a new customer worth to you? Be generous accordingly.
Use a Customer Loyalty Program
There are great online tools available now to help small businesses set up sophisticated (low-cost!) customer loyalty programs to track and reward customers. Encouraging your existing customers to give you more repeat business can be the most efficient way to boost sales.
Revamp Your Social Media Strategy
Posting on social media is free, and even though we've all been bombarded with social media clutter and thinly veiled sales pitches, there are still many ways for small businesses to spruce up their social media presence without spending lots of money.
Buy Facebook Ads
Or, if you're willing to use a "paid media" approach to social media, consider buying Facebook ads. Facebook has some of the best targeting tools in social media advertising – you can focus and target your ad to reach exactly the demographic group that best matches your ideal audience. For example, you can target your ad to reach an audience based on age, gender, geographic location, interests, behaviors and whether they're already connected to your business on Facebook.
Don't Forget Email Marketing
Social media gets all the hype, but email marketing is still a reliable way to reach your audience of customers and online fans/followers. Check out this article for advice on how to create an effective email marketing program.
Try Guerrilla Marketing
Guerrilla marketing is all about getting big attention with a small budget – it's about creating a spectacle and building buzz about your business. Guerrilla marketing can be as simple as handing out samples of your product on the street, or making a viral video or paying costumed actors to stand outside your business holding signs to invite customers inside (lots of accounting offices do this at tax time by hiring actors to dress up as Uncle Sam or the Statue of Liberty). The goal is to get attention and create conversations with customers without needing a big budget.
Get Free Media Coverage
Another free and effective way to market your business is by using "earned media" – also known as "publicity" or "media coverage." Try to get the news media, business bloggers, local media or other media outlets to make news stories about your business. But of course, getting media coverage for your business is never as straightforward as calling the news outlet and saying, "Please come write about my business!" You need to be a bit subtler and find news angles that your business' key stories can fit into. For example, if the holidays are coming up, you could offer to be a guest expert about how small businesses are getting ready for the holiday shopping season. If your business has a success story to share – a new product launch or fundraising milestone – you can write a press release and send it to local news reporters or journalists who cover your industry.
Try "Old-Fashioned" Direct Mail
Most small business owners might think that direct mail marketing is old-fashioned in the digital age, but sending marketing messages through the mail still can get big results. Direct mail marketing is still cost-effective. In fact, you might find that your customers respond better to a direct mail letter or postcard or brochure because their mailboxes are less cluttered than their email inboxes! Recent research from the Direct Mail Association suggests that direct mail has a higher response rate (4.4 percent) than email (0.12 percent) and that the cost per lead of direct mail marketing ($51.40 per lead/order) is lower than email ($55.24) and Pay Per Click marketing ($52.58).
Small business owners should never feel like their budget is too small to get good marketing results. No matter what business you're in or what you sell, there are lots of ways to use ingenuity, hustle and hard work to promote your business. And if you're ready to invest some money in buying ads or paying for direct mail, it's easier than ever before to find exactly the right advertising opportunity at a scale that suits your needs and your budget.